There's one thing I like more than buying clothes for little E, and that's finding bargain baby clothes for her!!
I'm feeling a little pleased with myself because I bought both the bodysuit and the swimming costume for just over £8 from Baby Gap!!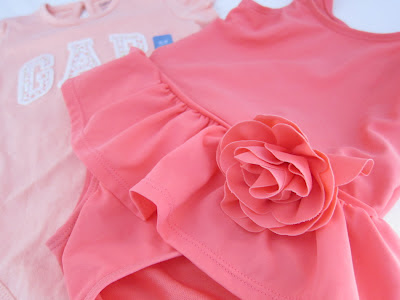 I'm not big on Logo T's but I just love the ditsy cherry print on this bodysuit. I'd seen the swimming costume a while ago, but Gap always has fantastic sales so I try to hang on a few weeks and often find things considerably reduced, which was the case with this cossie which was originally on sale for £9.95.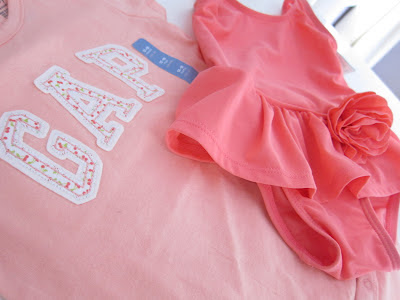 It's so easy to get carried away buying cute clothes in the sale for her but I have to remember that she really isn't going to get much wear out of summer clothes now we're almost in August and have barely seen the sunshine this year! At least the body suit can be worn under a cardi when it cool outside.