Poor little E still isn't all that blessed in the hair department. Despite being dressed head to toe in girlie colours most days, she still gets confused for a boy and to avoid confusion, I often clip some little bows into the little tufts that she does have. So when I was contacted by Napmit to try out their their baby bows, I jumped at the chance.
Napmit creates luxury baby bows that are classically beautiful yet modern and stylish at the same time. Each bow is handmade using only the the finest grosgrain ribbon. The bows come in very chic packaging that would make lovely gifts, I'm even thinking of giving some as party favours for E's first birthday!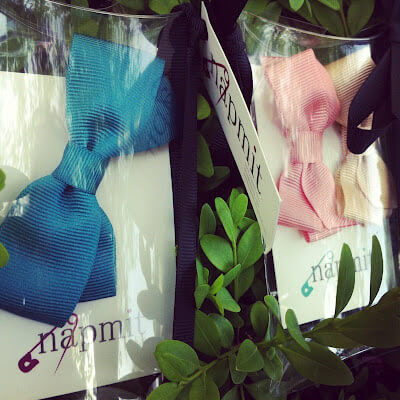 Below: The bow on the left is the Tuxedo Toddler Bow in sapphire. The two bows on the right are Boutique Baby Bows in Latte and Rose and are sold in pairs.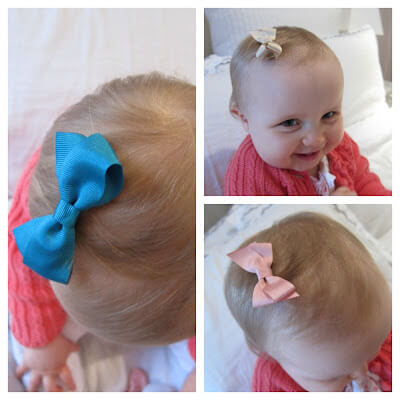 I just adore these bows and E has had many compliments whilst wearing them. The baby bows are perfect for her now whilst the toddler bows which are slightly larger will be great when she finally gets a bit more hair. I'm sure we'll be buying more in future, especially as there are sooooo many gorgeous colours to choose from.
Check out Napmit bows
HERE