My two little munchkins were very fortunate to celebrate Easter twice this year as Greek Easter fell the week after Easter here in the UK. So after completing every Easter egg hunt within Greater London, we hopped on a plane to Athens to celebrate Easter once more.
Growing up, we almost always spent Easter with our family in Greece- my dad is Greek by the way. Orthodox Easter or Pascha (pronounced Pas-c-ha) is a huge event in the orthodox calendar as Greeks mourn the death of Christ and then celebrate his resurrection on Easter day. Easter is far more than a pay day for the confectionery giants which it sadly seems to have become in the UK it's a lot more to do with religion and also Family.
Our family live in Athens and to me the city is at it's best this time of year. The streets are scented with Orange Blossom and the landscape has yet to be scorched by the summer sun. The temperature can vary, when we arrived it was boots and anorak weather yet 5 days later we were sitting on the beach sipping coffee whilst the kids paddled along the shore!
Whilst I try my hardest to teach the children Greek, we primarily speak English at home so it is something of a challenge so I'm not sure that they will ever be bilingual in the same way that I am. However I love introducing them to all the traditions that I experienced as a child growing up between the UK and Greece.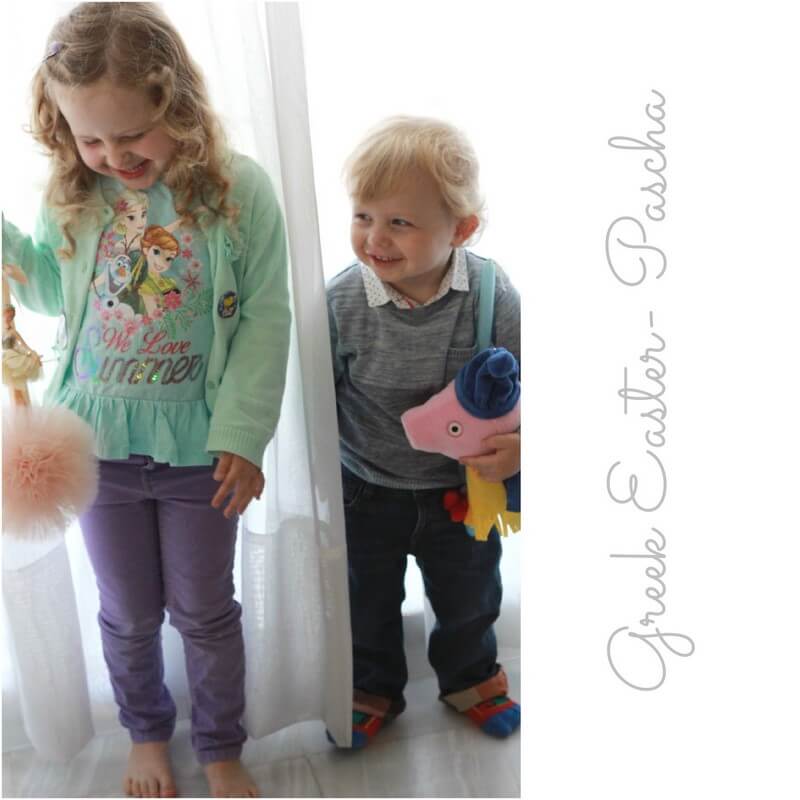 At Easter, children are bought an ornately decorated candle or Lambatha by their godparents. These are to take to church for the resurrection at midnight on Easter day, my two are still a little small for this so I asked E's godmother to hold hers and I held Rufio's as we have yet to baptise him.
E's candle this year was exquisite, a tiny porcelain ballerina standing on a huge blush coloured pom pom with blush and cream ribbons and bows dangling from the end. Even the box that the candle arrived in beautiful- decorated with a green glittery egg and neon feathers! Rufie meanwhile chose his own! Needles to say he is very in to Peppa Pig and George at the moment.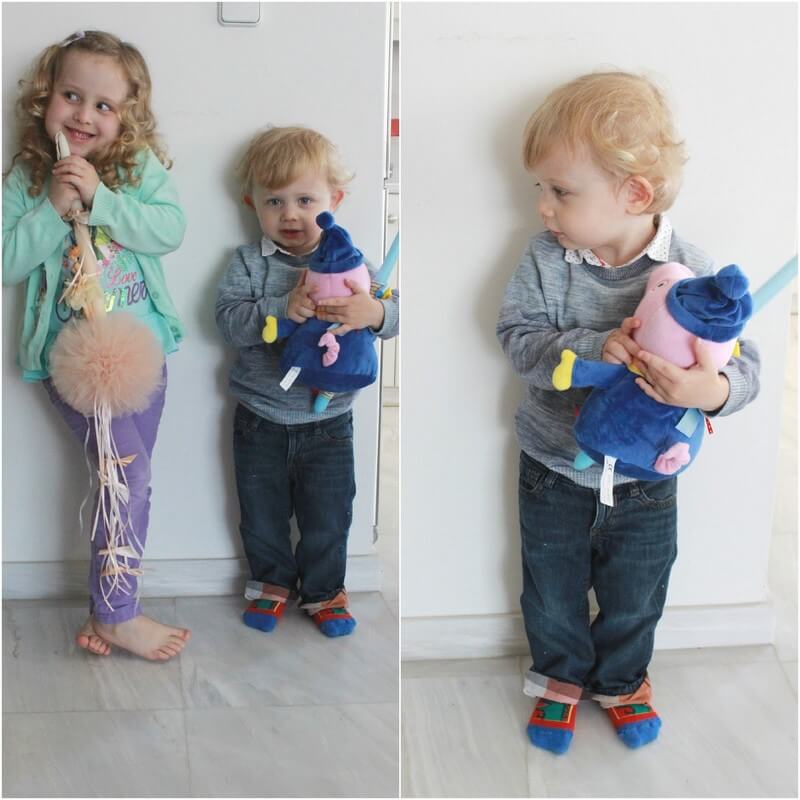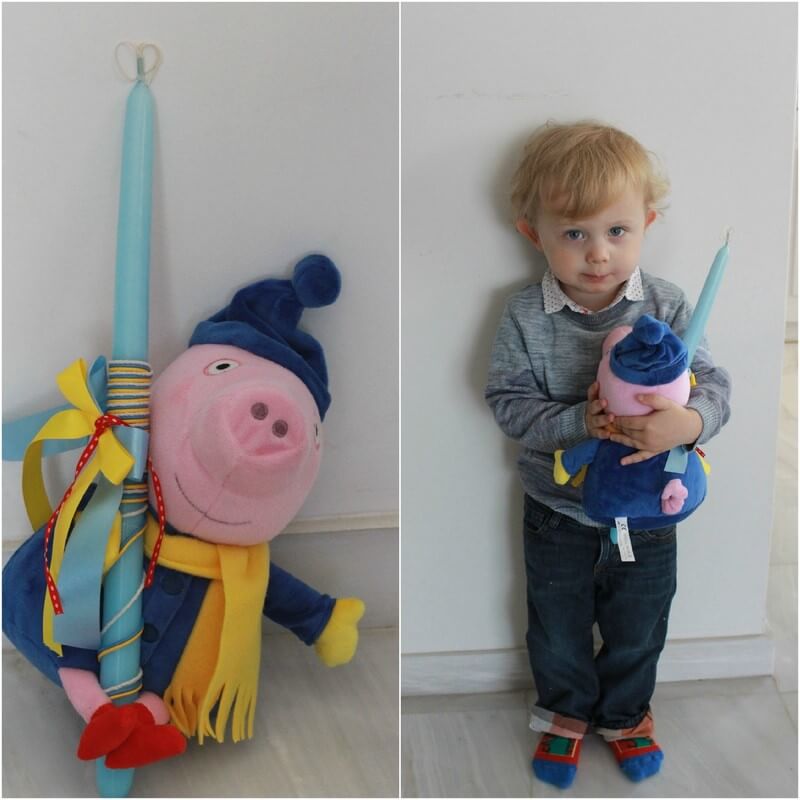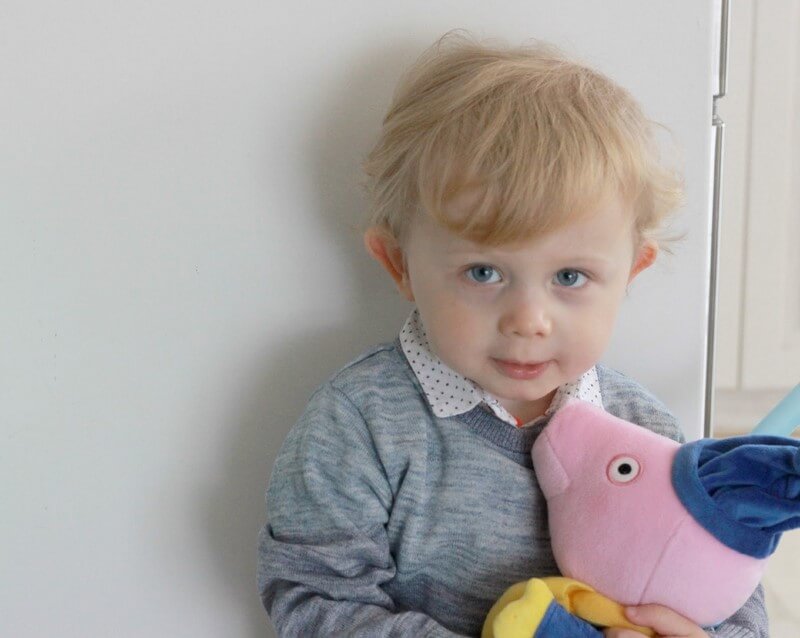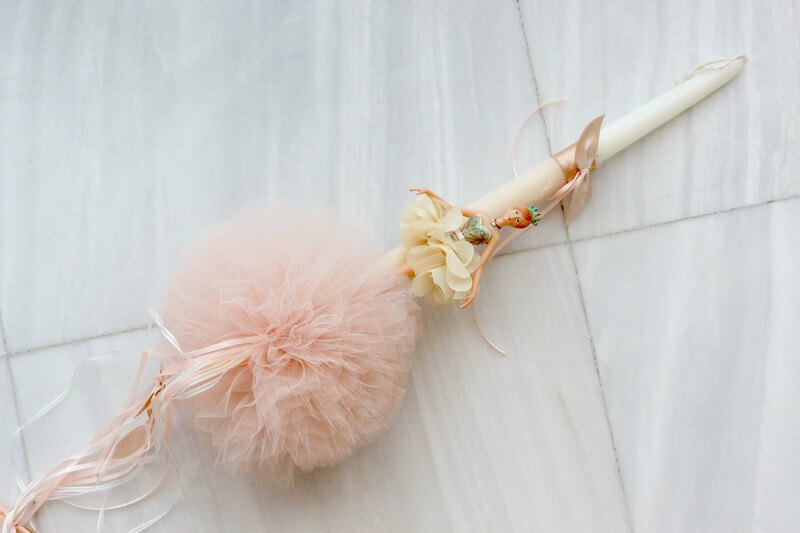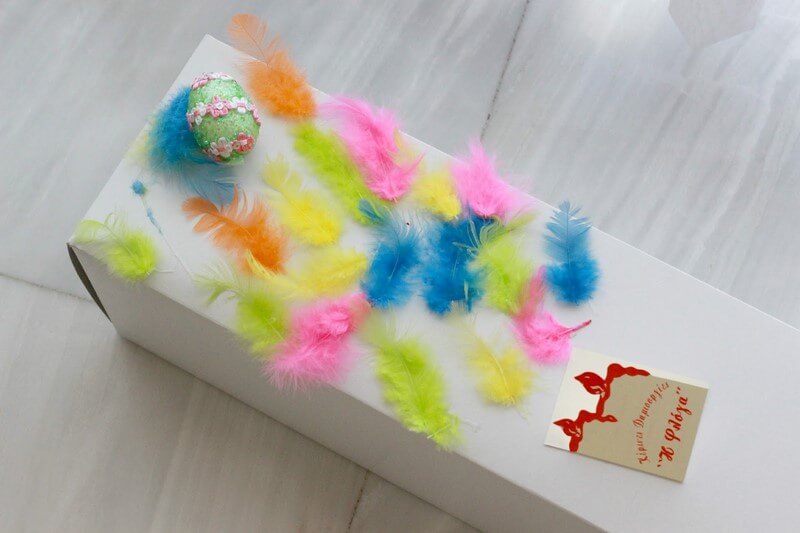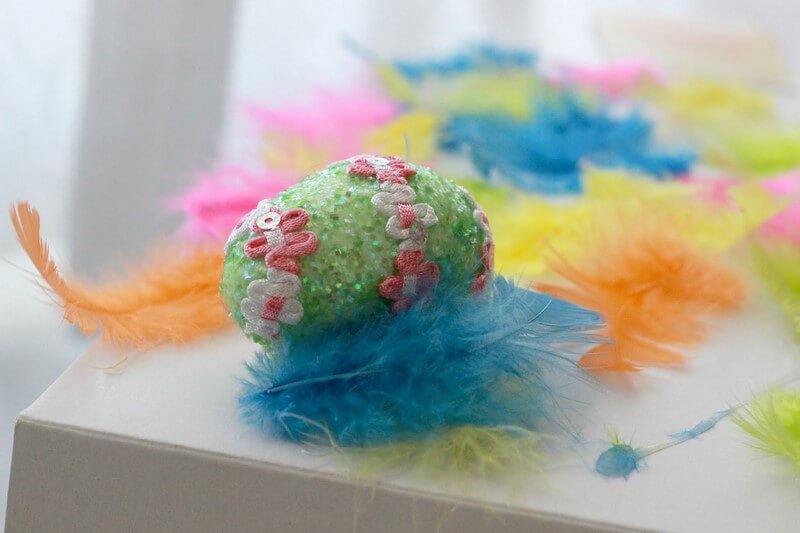 It's also tradition for the godparents to buy the children shoes for Easter. E's godmother or Nona took her out shopping for the afternoon and they both decided on these gorgeous sandals below. They could possibly be too beautiful to wear...... if only they came in my size!!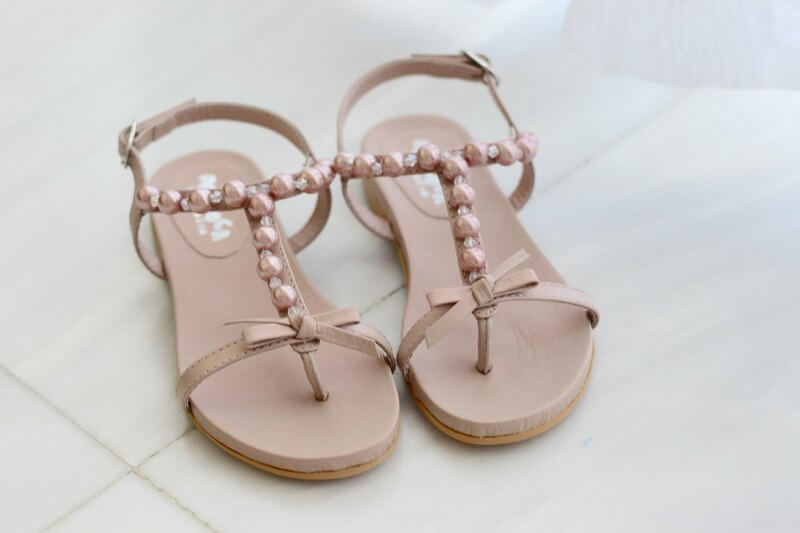 It's also tradition to dye eggs red for Easter, the red dye symbolises the blood of Jesus.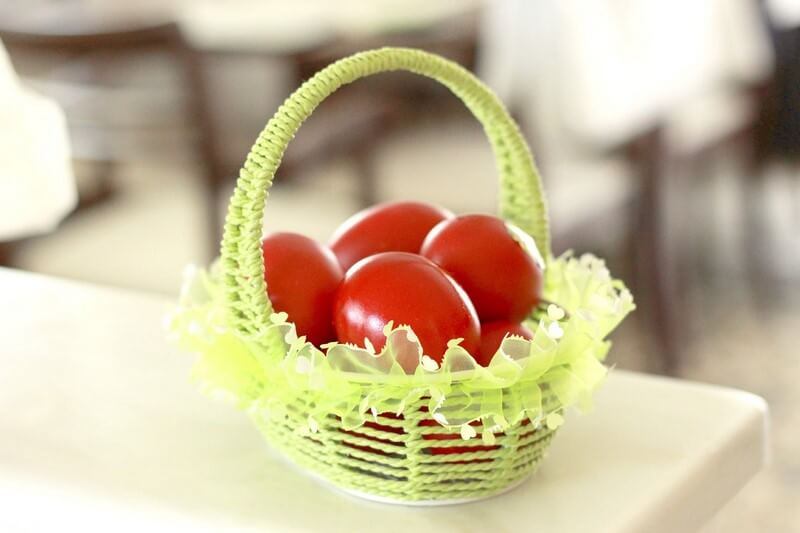 What Easter traditions do you have?