#CityCountryLife is a series run by myself and my gorgeous friend
Lizzie
. Living in the heart of London, I write about life with kids in the capital city and Lizzie writes about all the wonderful things that country life has to offer.
Well, our Easter holidays haven't exactly been off to a great start with pretty much all of us feeling pretty rotten with a virus, E actually has tonsillitis. So all our holiday plans have been put on hold for a few days. This week's #CityCountryLife is actually a craft post rather than our usual out and about because we've been stuck indoors for the last 5 days.
Last Easter, I remembered seeing this genius easter egg decoration clip on YouTube by fellow Londoner
Quick Brown Fox
. Back then I did't get a chance to try it out but seeing as we've been stuck at home, it was the perfect opportunity to do give it a go. All you need is nail polish, some eggs, a cup of water and a tooth pick. I won't go in to detail with the process because the YouTube clip describes the process far better that I could.
But, how pretty are these naturally pastel blue eggs from Clarence Court?
It was all a bit trial and error, we discovered that glitter nail polish or shimmery polish didn't work all that well. The polish also has to be really runny so you can drop it in to the water.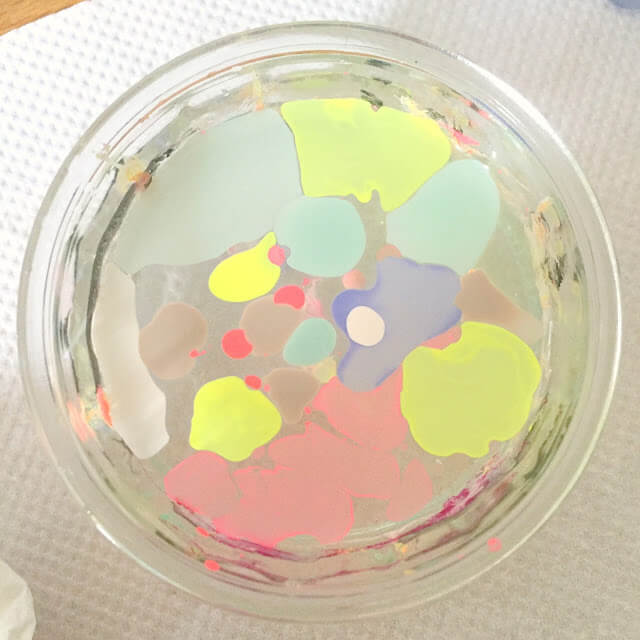 Also the ramekin that we used initially was too shallow for the eggs so we switched to a cup half way through.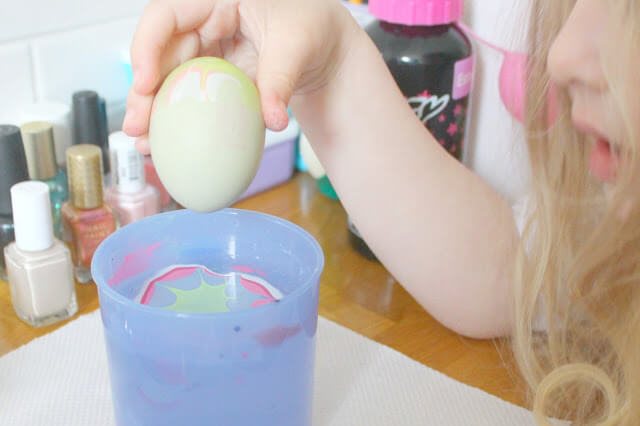 After a few botched attempts we finally got a technique
But even the eggs that didn't go quite as planned still ended up looking pretty cool!
In
Greece we dye red eggs
at easter to symbolise the blood of Christ, so decorating eggs has always been part of our easter traditions.
They make pretty fun decorations for the home and also kept E and Rufio entertained for the afternoon whilst stuck at home.
What are your favourite easter crafts?
Don't forget to link up your City/Country posts with us via the link below:
The rules for #CityCountryLife
Link up to two posts, new or old.
Put the City Country Life badge on each post that you link up.
Comment on the hosts post, share the link love and comment on other posts using #CityCountryLife
If you could follow us that would be marvellous,
Becca
twitter
/
facebook
/
instagram
Lizzie
twitter
/
facebook
/
instagram
We will also be pinning your posts to our
City Country Life Pinterest Board
, you can follow us on Pinterest
Mrs Jones London
/
Lizzie Somerset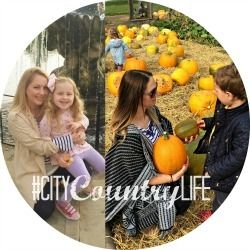 P.S. Lizzie and I will be taking a break from #CityCountryLife whilst our children are on their Easter Holidays and we'll be back on 14th April. Happy Easter everyone :)