I don't know about you, but recently my social media feeds have been inundated with sponsored videos of brands advertising ceramic straightening brushes. I'm always on a mission for something to tame my crazy hair and the results look amazing amazing but I'm always dubious about these ads, would the brush actually work in real life?
Ironically, a few weeks ago, I was invited to the launch of JML's Simply Straight ceramic brush at the super chic Me hotel on The Strand and I was really intrigued to see if this new gadget would work on my hair. With breathtaking views of our city, we were treated to delicious cocktails and shown how to master the JML simply straight by award winning hairdressers, D&J Ambrose.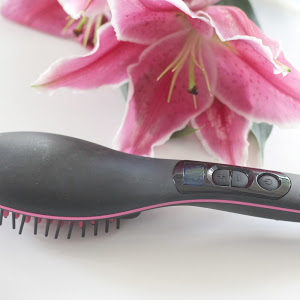 There are two different temperature settings, 150 degrees and 185 degrees that you can choose. Ceramic hair straightens usually heat up to around 220 degrees so I like to think that this is slightly better for my hair. I also like how the ceramic bristles are protected at the front and sides by plastic parts, so there's less chance of burns. I love that it has an auto shut-off safety feature because I always worry I've forgotten to switch mine off.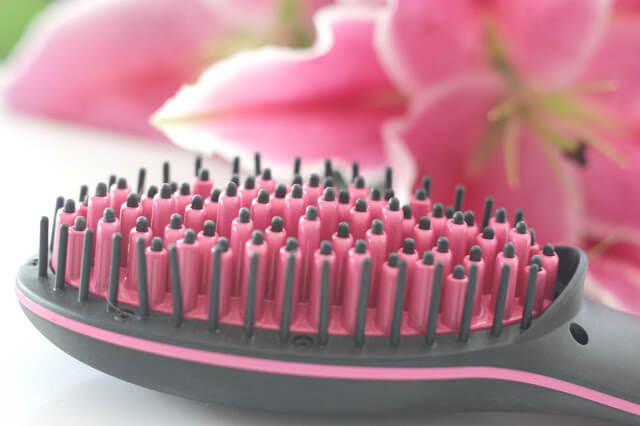 To style my hair, all I do is run the brush through, just as I would a regular hair brush. If I want a more sleek look, I section off my hair, I hold on to the ends to create tension and pull the brush through slowly. The result is similar to that of straightening irons but I find it much quicker to use. What I love best though is that I still have plenty of volume at the roots instead of that flat atomic kitten look, circa 2003!
So the answer is yes, they absolutely do work a treat! If we're friends on Instagram then you're probably sick of hearing about how much I love my Simply Straight brush. I've been raving on about it on Instastories for weeks! It's so easy and quick too use and it's cut my hair styling time in to less than 5 minutes which is a godsend on school run mornings when literally Every. Second. Counts!! If like me, you're finding styling your hair a full time job then you NEED to check this out:
www.jmldirect.com