If you are anything like me, during 2016, you took hundreds, if not thousands of photos. These days we are all shutterbugs, but, sadly, we rarely look at our photos, or do much with them. By the time I get around to organising my photos, I have sometimes forgotten important facts like where they were taken.
Share your photos more
For 2017, the plan is to change that, and start to get more out of them. Being more organised is going to be key to my doing so. By getting into the habit of sharing them, and, maybe, posting some of them here, I am sure I will look at them sooner and, therefore, sort the good from the bad.
Turn them into artwork
Recently, I have also been looking into the idea of ordering
canvas prints from Hello Canvas
. This firm has honed their ordering processes to the point where literally anyone can upload their photos and have them turned into beautiful canvas style prints. The great thing about their service is that they will take any photo you send them and print it up in a range of sizes.
If you want to you can upload a few photos into an image editing service such as Photoshop and have fun creating your own works of art. Provided they are high-resolution and you save them in the correct format, you can use them to order a print.
Playing around with image editing software is fun, but you have to be careful because it is easy to waste an entire day just messing around with the filters. If you want to learn more about using software to create your own works of art you can do so
here
. If you have the time, try out the collage maker on that site. It is very intuitive, so in no time you can create something that you would be happy to hang on your walls.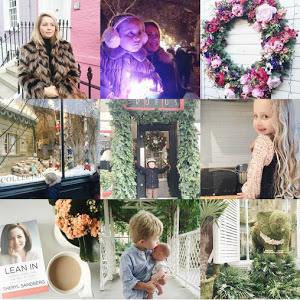 Instagram: @mrsjoneslondon
Give them as presents
Given that we do not have a huge home, I am not expecting to use more than a few of my photos as artwork for the house. However, I am hoping to have some of them turned into presents or the family. If you want to you can have them printed out and delivered direct to the person you are giving them to. This is a great option because it saves you both time and money.
Using old photos for Canvas Prints
Another thing I may do is to help some of my older relatives to scan some of their photos. It is an offer I have been planning to make for a while, but just have not got around to making.
Going through old photos is always fun, and interesting. You usually learn a lot about the family and it is nice to let your children hear some of the stories first hand. Provided you make high-resolution scans of them, most old photos can also be sent off to be printed up and hung in the home.