Ok, Ok so strictly speaking Hobbledown Farm isn't actually in London. However at less than 40 minutes away from central London, you aren't going to hold that against me are you?? I posted some pictures on Instagram last week and I received quite a few questions about our trip so I thought a blog post was in order
Hobbledown Farm, an adventure farm park in Surrey, had been on our to do list for such a long time. We didn't have anything planned for a sunny June afternoon and decided to flee the city for some fresh air down at the farm.
Upon arrival, we were given ID bracelets which you write your phone numbers on, for little E and her cousin who are both almost 3. We're still discovering our feet with family days out so perhaps this is the norm at such places, but it struck me how thoughtful this was.
We wandered over to the restaurant barn for a late lunch. My only complaint about the farm was that the tables were very messy in the restaurant area and there was none around to clean them up. There was however a great selection of food for adults and kids and all reasonably priced although no baby food on sale but thankfully we had brought our own. The restaurant section also housed an indoor soft play area, perfect for rainy days!!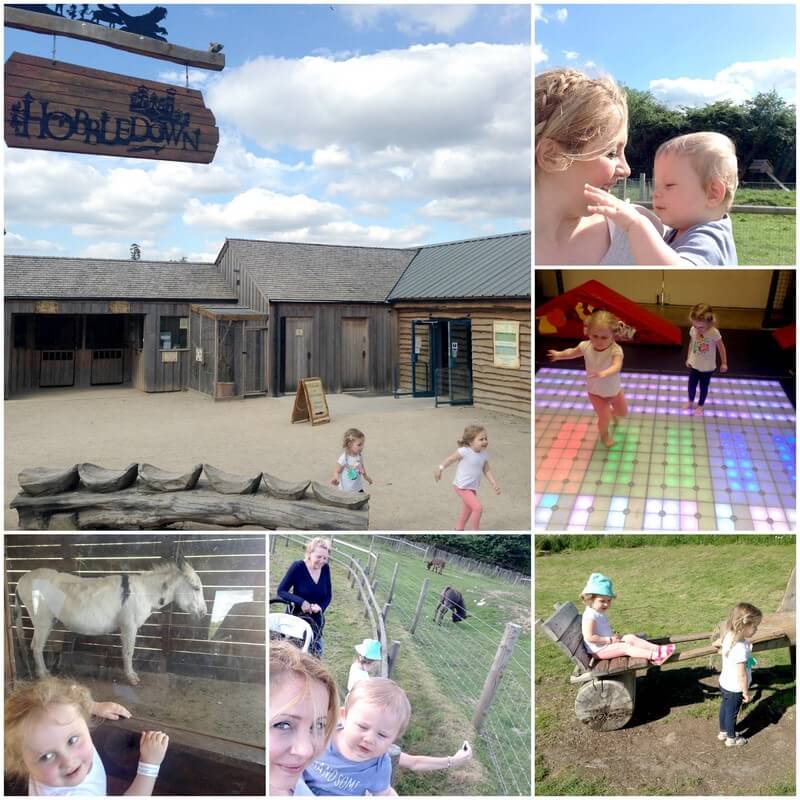 Of course our first stop was the pig enclosure for these Peppa Pig enthusiasts. Our little city kids adored seeing all their favourite farm animals and also some slightly more exotic creatures such as peacocks, meerkats and Alpacas, to name but a few. All the animals seemed remarkably well looked after which is really lovely to see.
Aside from the animals, there are also tons of other activities for all ages. The enormous sand area next to the restaurant was quite a hit, especially when little E and cousin M decided to recreate Olaf from Frozen- I'm not sure of the intricacies of this but we were there for a looooong time trying to explain to them that it just wasn't going to happen :(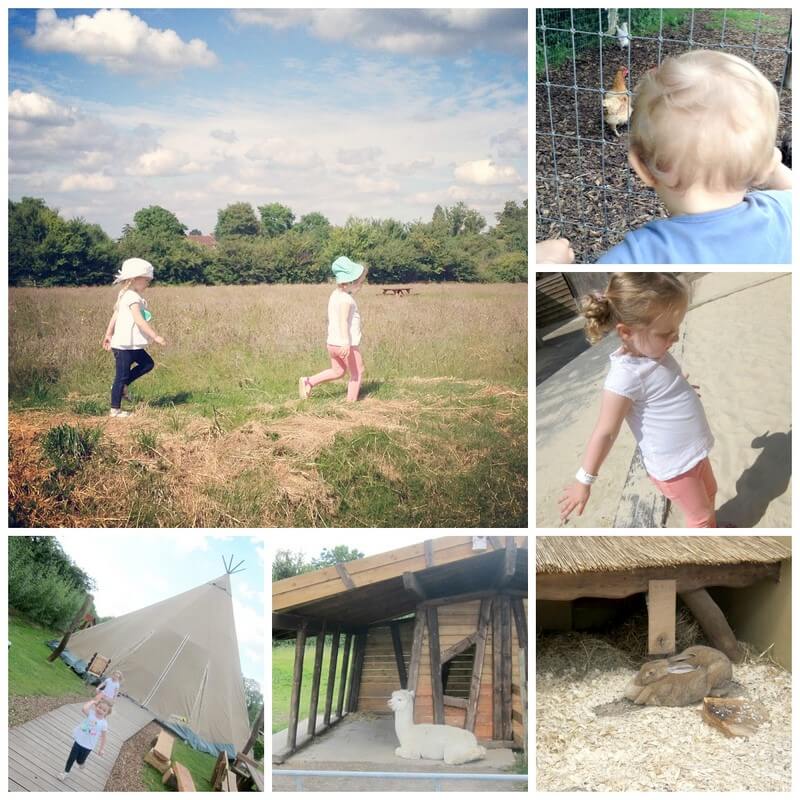 On our way out, we passed through the gift store. Now usually these tend to be filled with overpriced tat, a tantrum waiting to happen! Not at Hobbledown, I really loved how they had loads of very reasonably priced pocket money treats for around £1-£2. Naturally I stocked up on a few bits and bobs as good behaviour 'ahem bribes' I mean treats.
We all left Hobbledown Farm buzzing with excitement after an afternoon of sunshine and fresh air.
One tip though, if you're planning to pay a visit then book your tickets online in advance as they are slightly cheaper.