I'm a bit behind with this post because we've been away in Greece for a few days, it wasn't a whole lot warmer there but it was nice to have some respite from the biting cold here in the UK.
Last week little E experienced snow for the very first time, which was a great opportunity for me to practise taking photos with my new Canon DSLR. She was a little unsure at first but within about a minute she was marching around the garden pointing and shouting 'Sno, Sno" accompanied of course by Doudou the bunny: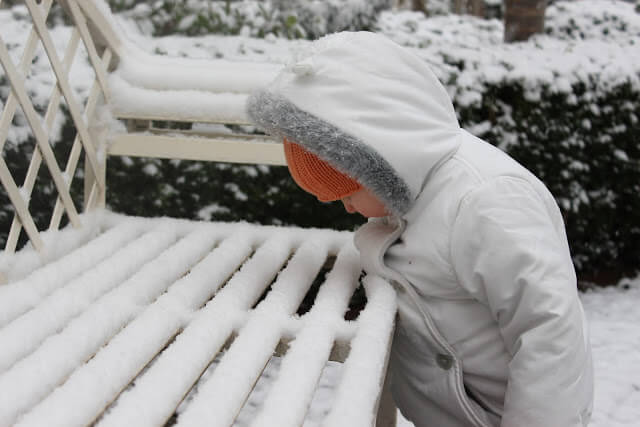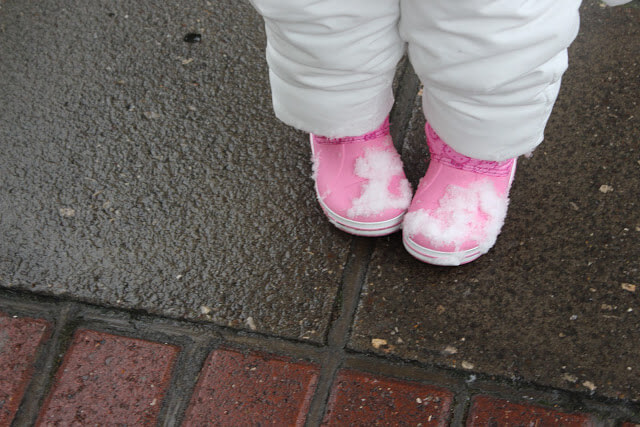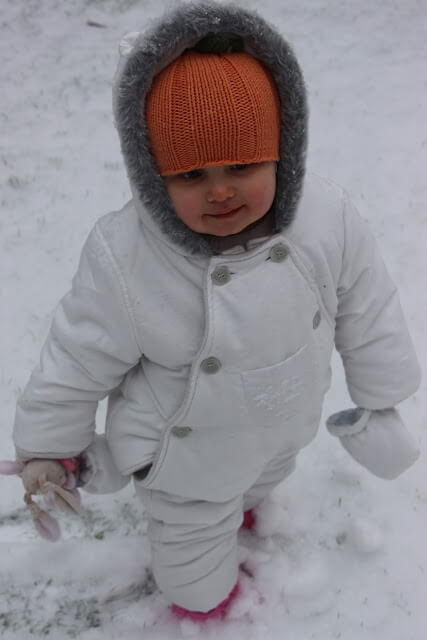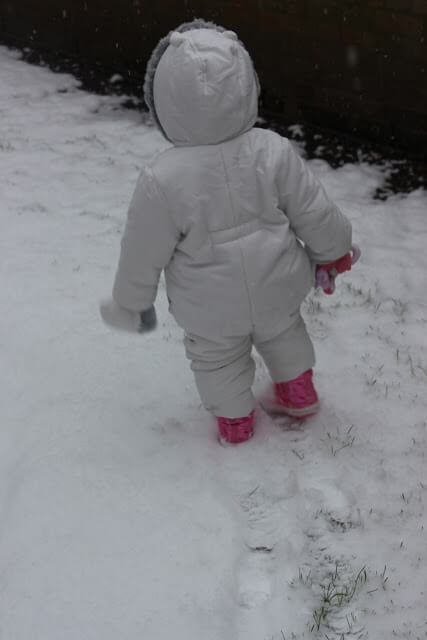 Whilst E was busy playing in the 'Sno' I left her in the capable hands of her Daddy and snuck off to Peter Jones ( John Lewis) for my Clarins Mother to be Pampering face and body treatment which I received as a recent birthday present from my clever hubby. The Clarins spa is hidden behind the busy make up counters on the first floor of the busy store, it is wonderfully peaceful inside and you totally forget that you're in the middle of a busy department store.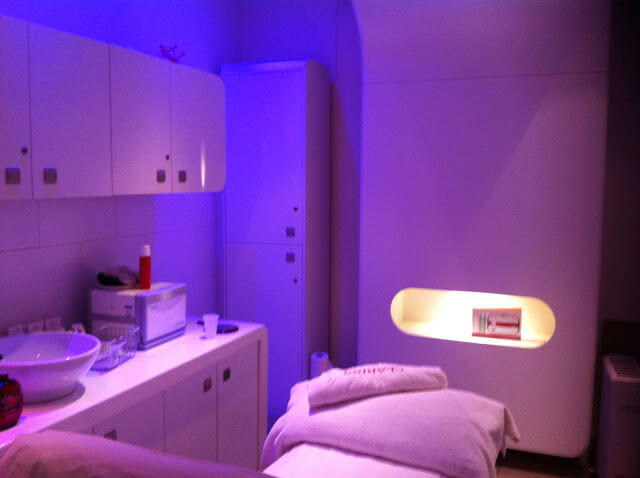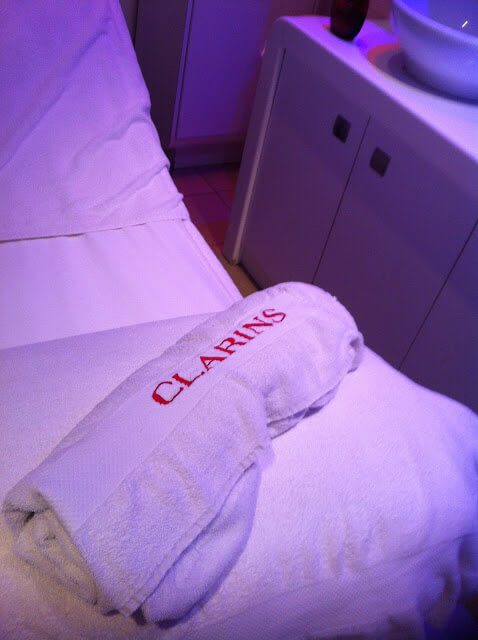 The whole treatment lasted just over an hour and included a back and neck massage, a tummy and leg massage and a facial. I'm really strange in that usually I hate massages, I find them unbearably painful but I warned the therapist beforehand and she made sure that the pressure was really light and relaxing. After 16 weeks of constant morning sickness, a little bit of me time was just what I needed. All the products were very lightly scented with lavender which didn't make me feel at all queasy as so many lotions and potions do at the moment.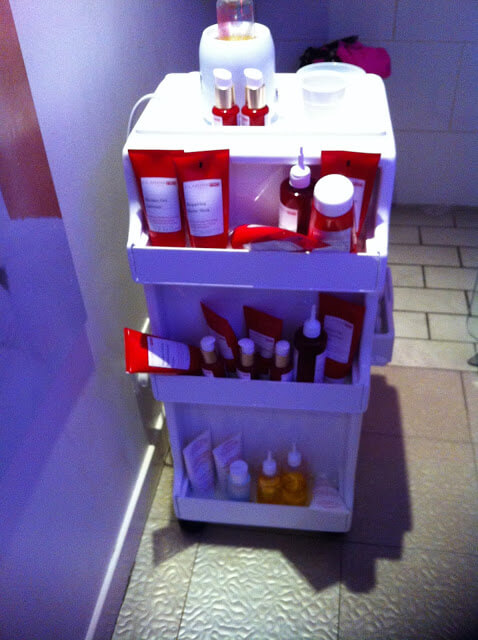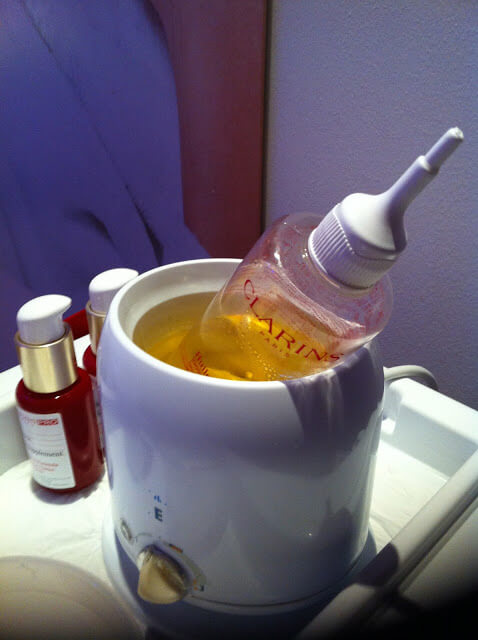 I just had to take a photo of the Avent baby bottle warmer, used to warm the massage oils!
My Clarins mother to be treatment was absolutely the perfect gift and I would recommend it to any preggy ladies in need of some relaxation, as my therapist told me 'If you can't pamper yourself when you're pregnant, then when can you?' I couldn't have put it better myself!