We have been travelling with little E since she was just five weeks old, and there are some things that I just cannot do without. Here are a few must have items that keep us all happy during the flight.
Stokke Pram Pack
You don't have to own a Stokke Xplory to love this, it has been designed to suit pretty much any type of travel system, bugaboo included. It's on wheels too so no heavy lifting involved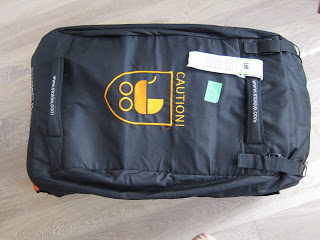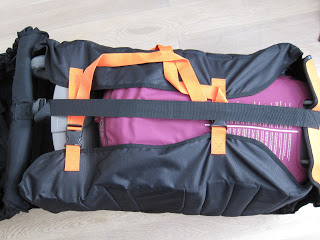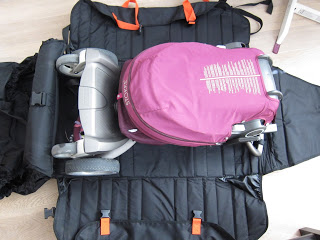 Our main reasons for buying this rather over a collapsible pram were
a) It's airline approved so you don't have to worry about your beloved pram getting damaged in transit
b) When not in use, it can be very conveniently rolled up so it doesn't take up much storage space.
We bought ours from back in action
Here
The Baba Sling
I bought this initially when little E was teeny because I was paranoid that I would fall asleep on the plane with her in my arms and drop her. Then, it allowed her to sleep horizontally whilst being carried around now she sits upright in it. I find it's much easier to use than our Baby Bjorn ( which Mr J is a bit obsessed with) especially when you are being rushed off a plane, it's also very light and portable and comes with it's own drawstring bag.
This is our Baba Sling on it's first outing last year, Mr J looking very sleep deprived!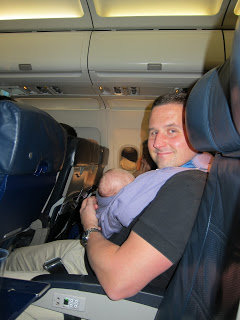 We bought ours in Lavender, direct from Baba Sling themselves
Here
Ipad/ Iphone Apps
Initially I wasn't all that keen on the little E using my ipad as a toy, but for travel it is brilliant! There are so many educational apps out there to keep little ones entertained during a long journey and when they finally fall asleep you can use it to watch films or read books and magazines- I'm pretty much surgically attached to mine!!
Below are Estella's favourite apps.
1.
Peekaboo Barn
Little E amazed her parents and fellow passengers by working out how to open and close the barn doors on this brilliant app. She giggles at the different animal noises and even tries to mimic them!
Do I think that my eight month old is a genius? Of course :)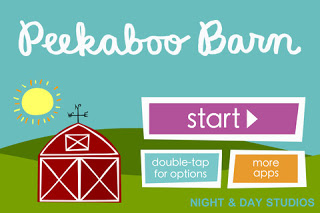 2.
It's a Small World
I'm not sure who loves this more, Estella or her Grandma who adores the ride at Disney of the same name. The app follows a hot air balloon around the world, it's super cute, interactive and education all at the same time, teaching kids to say hello in a multitude of languages. Although I was unimpressed that this didn't include Greek or Welsh, can't have everything I guess...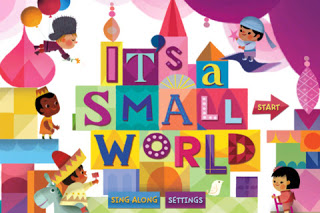 3.
Bubbles Magic
Popping the bubbles on this app is a bit addictive, in a bubble wrap kinda way! I bought this one on the recommendation of a friend who has a 20month old who's obsessed with this this so it should keep little E entertained for quite a few months. You can even upload an image of your choice as a background just to keep things interesting.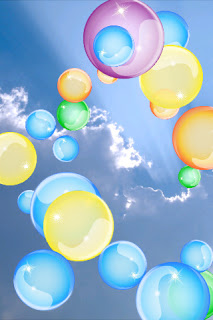 I'm on the look out for fun apps now, which ones does your baby love and what are your travel essentials?