Looking back at the photos from our
Bluestone adventure
recently, I realised that I haven't shared those from our day trip to Tenby. Tenby is such a beautiful town, and the day we were visiting, the sun was shining ( even though it was freezing) and we had a gorgeous day out. We were very fortunate to have top tour guides with us who hail from the next village along, they made sure we saw all the best bits.
We drove from Bluestone to South Beach in Tenby, the drive took around 30 minutes so it really is very close if you're visiting Bluestone National Park Resort and are thinking of doing some day trips. There is some parking at South Beach but I imagine that come summer, it would be packed! The beach itself is gorgeous with light sands and twinkling turquoise seas. Living in the UK, I often forget that we have such beautiful beaches on our doorstep.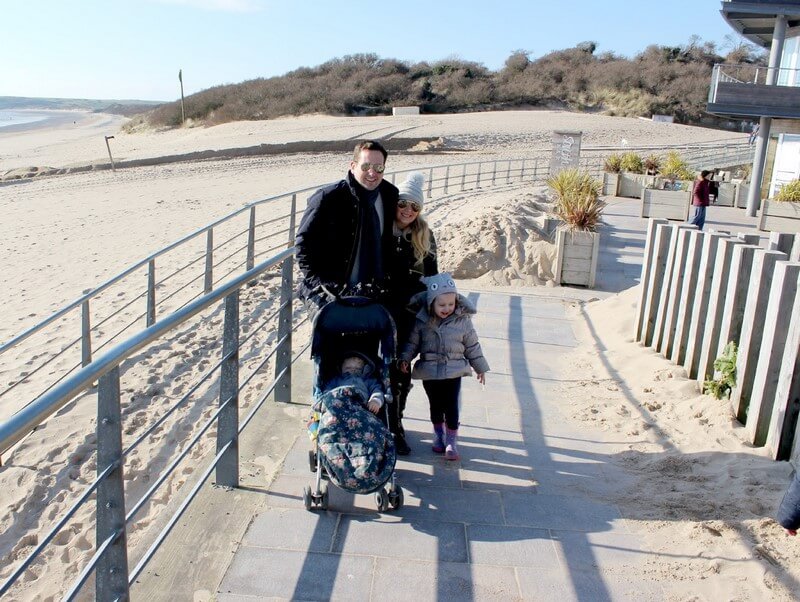 We walked along the esplanade to a little playground for the kids. This surely has to be the playground with the best view in all of Wales but it was seriously cold so we didn't hang around for long and even the children didn't protest when we left!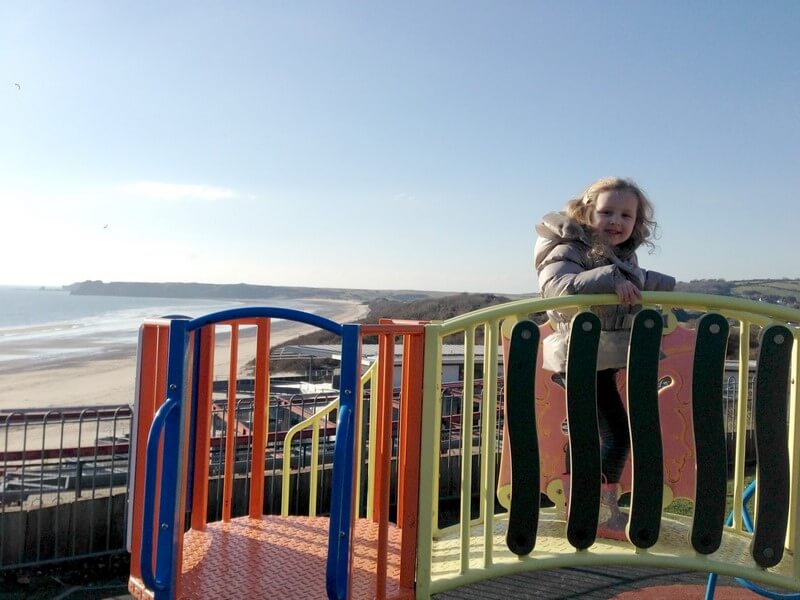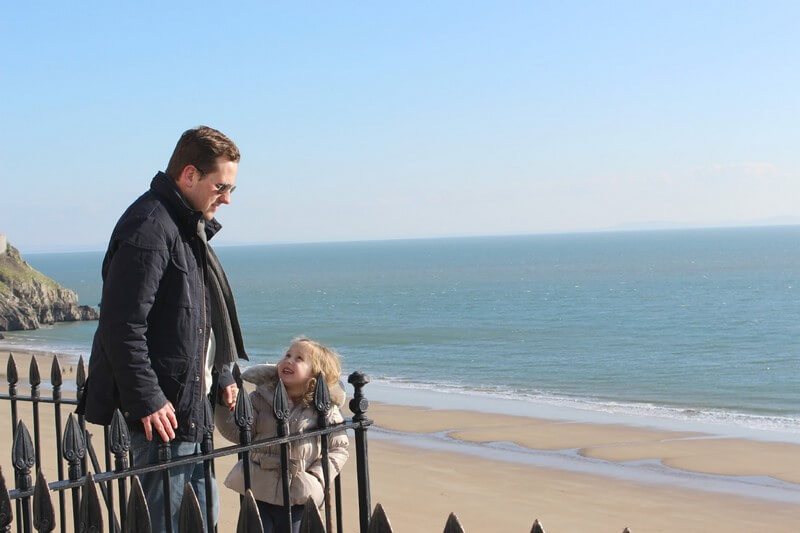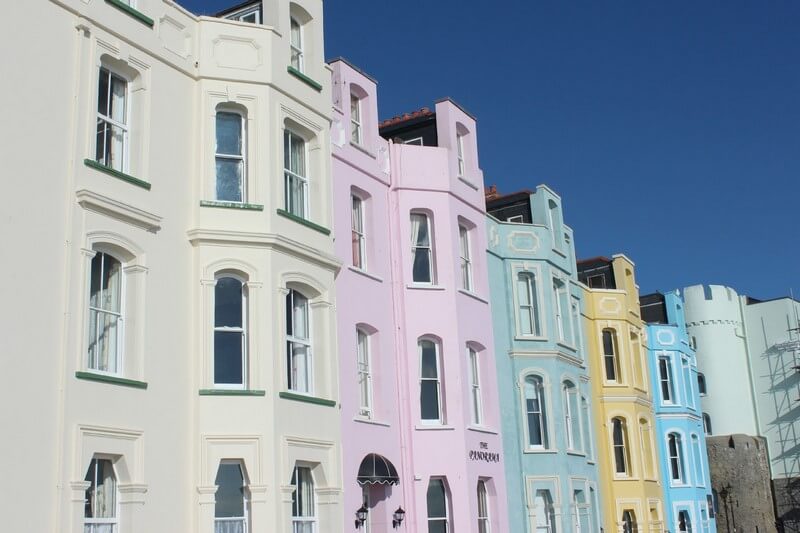 We carried on along the coastal path, past the view of St Catherine's island and beautiful pastel hued town houses and in to the town itself.
As a family, we have travelled quite a bit around the world but comparatively we haven't seen all that much of the UK. Tenby really defies all the preconceived ideas I had of what a British seaside town would be like, it has some serious charm. We would love to go back in the summer when it's a bit warmer to enjoy the beach a little more.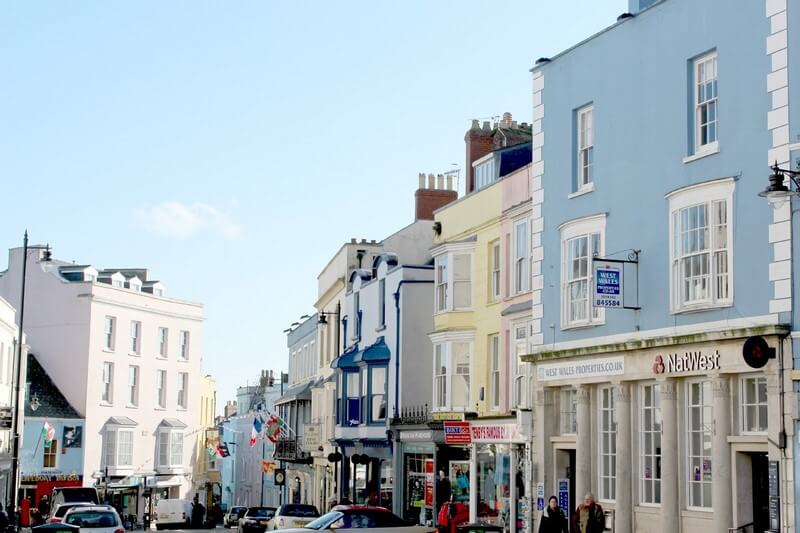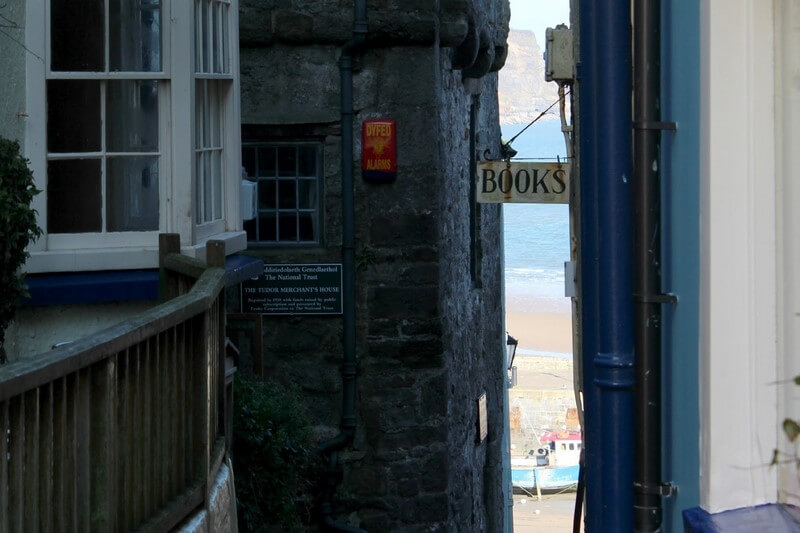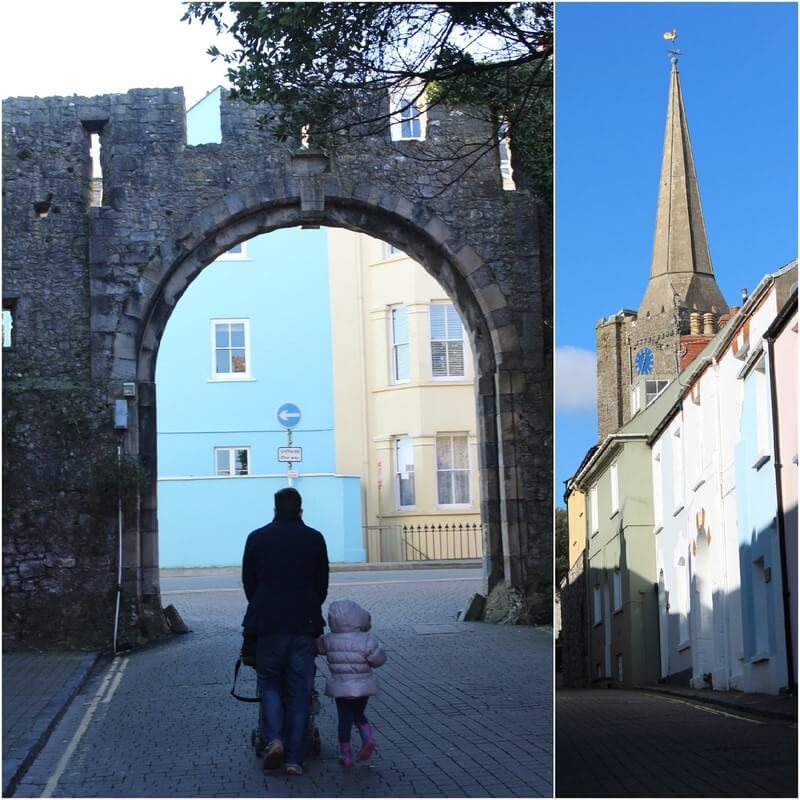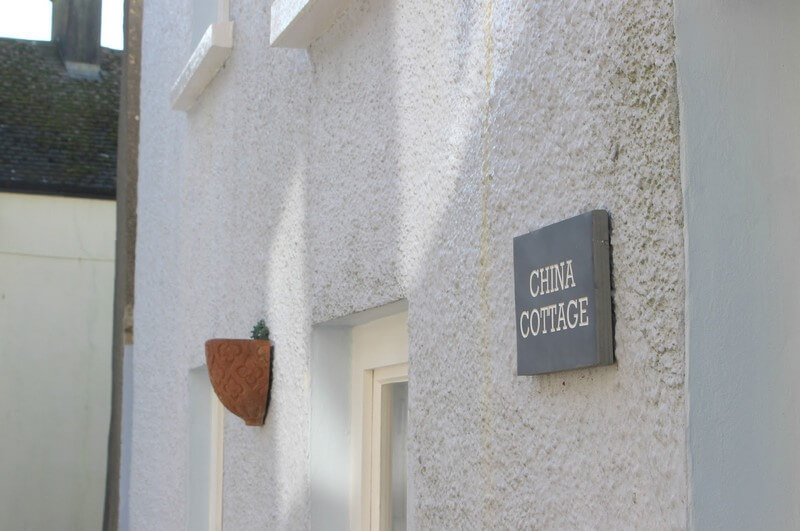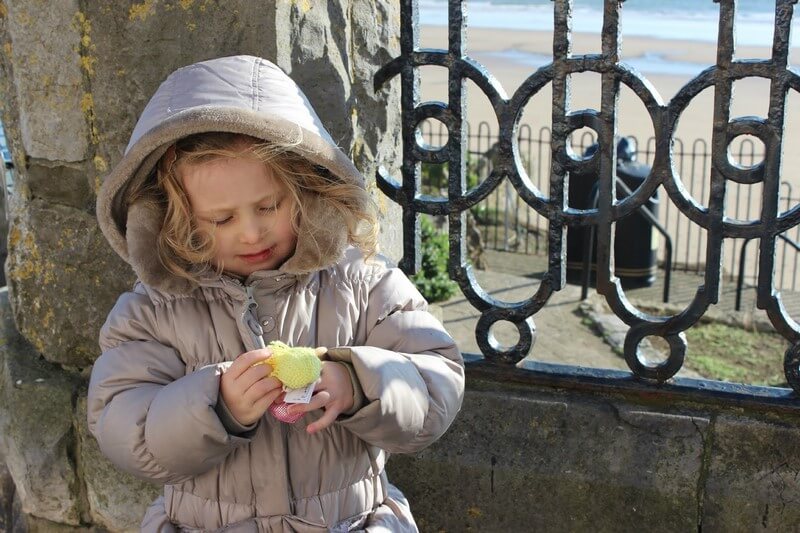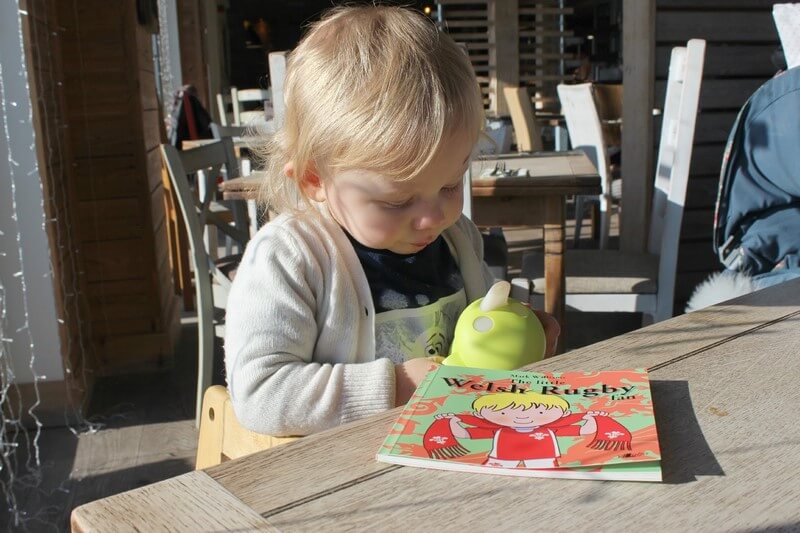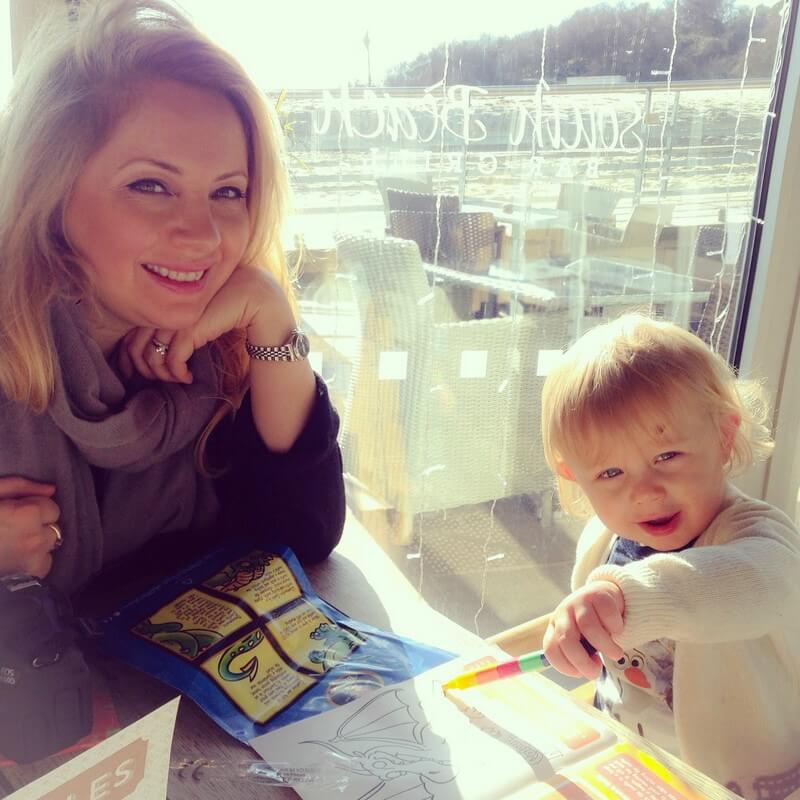 Come lunchtime, we braved the windy walk back to South Beach and stopped for something to eat at South Beach Bar and Grill. With the sun streaming through the windows and the views of the beach, I found it hard to believe that we weren't in some far flung exotic location.
After lunch, sadly it was time to drive back to dreary old London Town. Bluestone & Tenby we had an amazing time and I hope we'll be back soon!!