Everyone is going nuts over grey at the moment it seems. Of course I'm talking about nail polish rather than the infamous 50 shades novels! Chanel, Essie and OPI amongst others have all recently released shades of greige.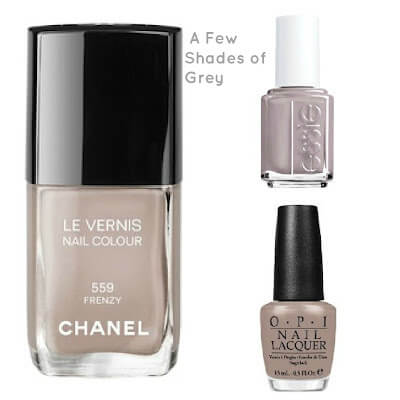 Clockwise: Essie Miss Fancy Pants, OPI Berlin there done that, Chanel Frenzy.
I've been allowing myself to be lured in to the hype surrounding Chanel polishes since I bought my first ever Chanel Le Vernis, Rouge Noir back in the 90's ( showing my age now aren't I!!) Yes the packaging is gorgeous and I very much feel as though I am purchasing a luxury product but if I'm absolutely honest with myself, the actual polish itself isn't anything special. So, this time I have done a bit of research and found myself a gel product in a similar shade. Meet Shellac Cityscape......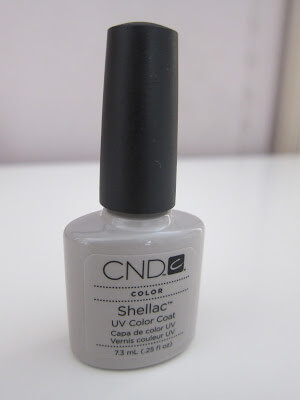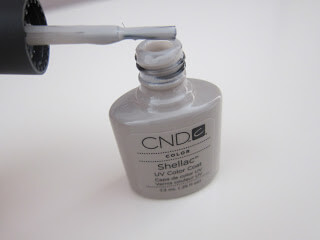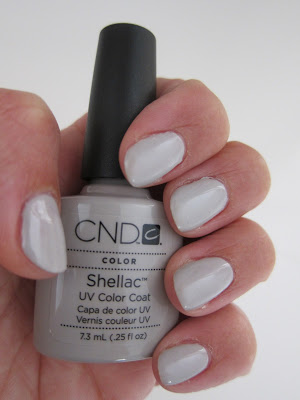 Cityscape is a very light grey it's described by CND as being creamy dove grey but I can see the very slightest hint of lilac in there too. For me this is a true Autumn colour, it works well with a fading tan but truthfully it's too dull to wear in the summer when I like to go as bright possible most of the time.
What do you think? Will you be going grey this autumn?