Red Carpet Manicure is the first company to sell an at home version of the gel manicure kit, most other brands are professional treatments available only to salon's unless you buy them on ebay like I do. I noticed that Harvey Nicks stock this brand and so I took a stroll over there to check out their Beyond Beauty department. I chose Violetta Darling which is a gorgeous pastel lilac shade which I then applied at home with Nicole by OPI's Make a Comet-ment as an accent nail.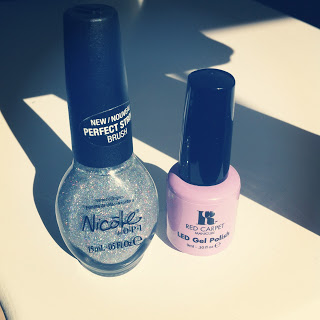 I also picked up a bottle of Prep Max Adhesion Sanitizer, on the advice of the lovely
Honey's Mummy
 who also suggested that I cure my nails for double the time, all to prevent peeling. So, fingers crossed this time!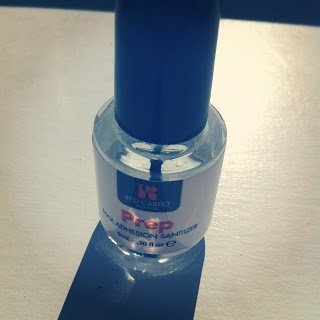 I pained all my nails with Violetta Darling, and layered the Nicole by OPI shade over the top of my ring finger. I find that normal nail polish lasts longer this way.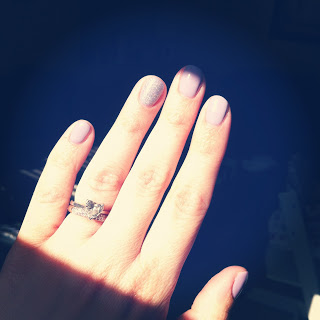 The application of the RCM gel polish was incredible, the best I have tried so far. It is just the right consistency, not too thin and not too gloopy, so it went on really smoothly. The brush was also really precise. Now I'm just waiting to see how well it lasts, I've been wearing it a few days now and it still looks immaculate other than the tiniest bit of lifting at the edges.
I absolutely loved Harvey Nichols Beauty Beyond department, choc full of gorgeous nail polishes. They stock the full range of Butter London, and also these Nailease strips which look very similar to my beloved Incoco. I can't wait to try it out, I chose coral and will be taking these away with me to apply over Easter to save me lugging a whole load of nail paraphernalia all the way to Greece.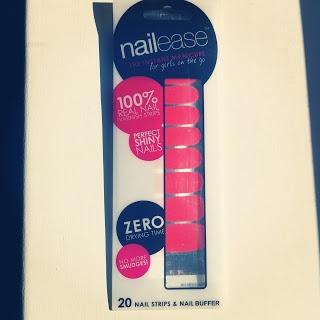 Here's the link to Red Carpet Manicure's webpage
LINK!