I'm back! We have just returned from a few weeks break in Singapore and Malaysia. It was so nice to have a break from London although 10 days in Singapore with the in laws was more than enough and I'm very happy to be back home now :)
I'm a little behind with posts and this week's nails of the week post is a little out of date now but it was to pretty to ignore. Incoco press on nail polish is one of my favourite beauty products and from now on I think it will be one of my travel staples. All I had to pack was the weightless polish strips, no need for top and base coats which always seem to leak in my suitcase anyway, grrrr.
You may remember from my photos of the week post a while back that I picked up three different Incoco strips from Harrods, for my holidays I chose a sparkling Turquoise called Candy. It lasted me a good five days, usually I find they last longer but I managed to cover my nails in insect repellent which made the polish dissolve *sad face*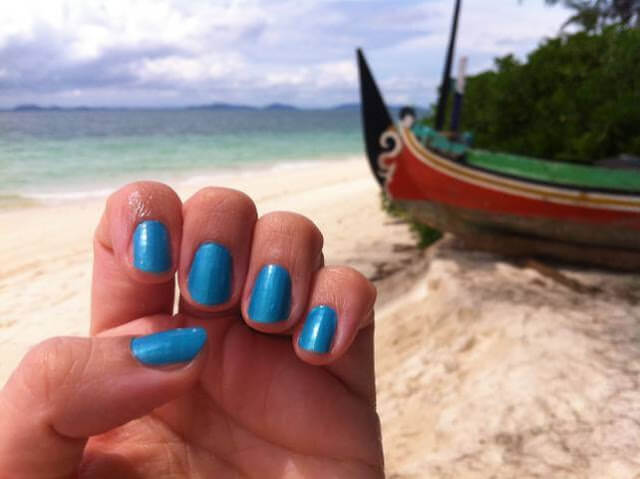 The three shades that I bought from Harrods: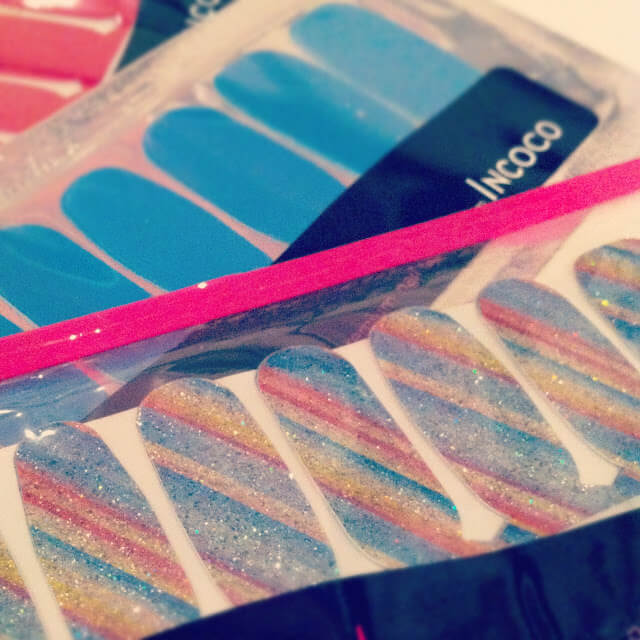 Some red strips that I used on my Mama, I think the colour was called Passion. She absolutely loved them and she even got two weeks wear out of them!
If you missed my previous Incoco posts, read them
here
and
here
.