Most families have a room in their home that they are not particularly proud of, somewhere they would rather visitors did not go. In many cases, that room is their family bathroom.
The fact that many people believe that updating their bathroom is an expensive undertaking means that a lot of them continually put off this job. Sometimes they simply do not realise that this room is
in dire need of an overhaul.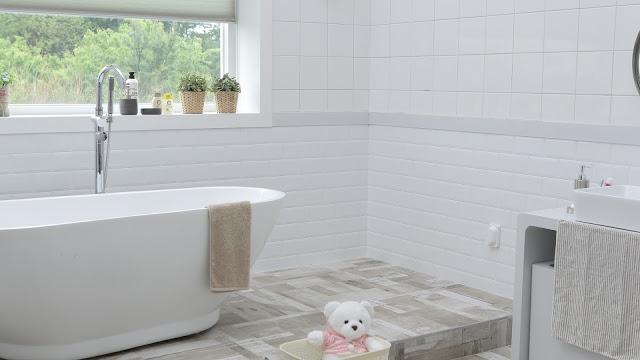 You feel ashamed when guests need to use the bathroom
Perhaps the first sign that you need to update your bathroom is the one we have already mentioned. If you feel ashamed to let visitors in there, on some level, you already know that it is not fit for purpose, and that it is time to give it a makeover.
Impossible to get clean properly
When things become badly worn, or too old, they become difficult to clean. If you find yourself having to spend hours cleaning the grout every couple of months the chances are you need to consider re-tiling.
A musty smell
The smell of mould in a bathroom is another sign that you need to renew something in there. Mould, even in a bathroom, is a serious issue, and not something you should just ignore. As you can see from
this story
, mould can make you very ill and even kill you, so you really do need to deal with the problem.
Too cluttered and messy
If you go into your bathroom and you cannot find anything, or it looks untidy, it is time to remodel the space and create some more cupboard or shelf space. You will be really pleased you made the effort.
You cannot enjoy a relaxing bath
For most people, their bathroom is a place to relax. A retreat, somewhere to spend a bit of 'me time'. If you hate being in yours then something is wrong. You need to sit down and work out how to transform it into a room that you look forward to spending time in.
There is always a queue for the bathroom
Another sign that it is time to do something about your bathroom is if you can never get in it because there is always someone in there. That is a sure sign that you need to look seriously at the idea of installing a second bathroom or perhaps a shower room.
A new bathroom need not cost a fortune
If you recognise any of the above signs, you are no doubt now wondering how to remodel your bathroom without spending money you really do not have. Fortunately, the answer is actually quite simple.
The trick is to buy online from a firm like
Better Bathrooms
. This retailer has low overheads, and because they sell so many units, they frequently offer deep discounts. Plus, you can buy absolutely everything you need for the job, which means that you do not have to waste hours shopping around for the right bolts, or downpipe.