You know I love a bargain, and I have a slight obsession with anything peach too. So when I spotted these peachy toned lipsticks in Superdrug for a bargain £1 ( Yes £1!!!!!) I really couldn't help myself, I had to buy both. No.15- Juicy is a pretty pastel peach and No.16- Nectar is more of a coral shade which reminds me a little of Mac's Costa Chic, minus the frost.
The staying power is surprisingly good for a budget lipstick, I got around 3 hours wear out of both, which is pretty much the same as my all time favourite peach lipstick
YSL Peach Passion
. I did however find them quite drying and peach passion in particular seemed to cling to any dry patches on my lips, which really isn't a good look. So you do need to make sure you slap on loads of lip balm before hand. That alone makes the lipstick not all that practical, meaning I have to knock off a few yummy mummy brownie points, I have a million things going on most mornings and don't always have the time to remember lip balm.
Packaging is oohhkaaayyy, it's not all that chic, it feels a little flimsily, but for £1 who cares?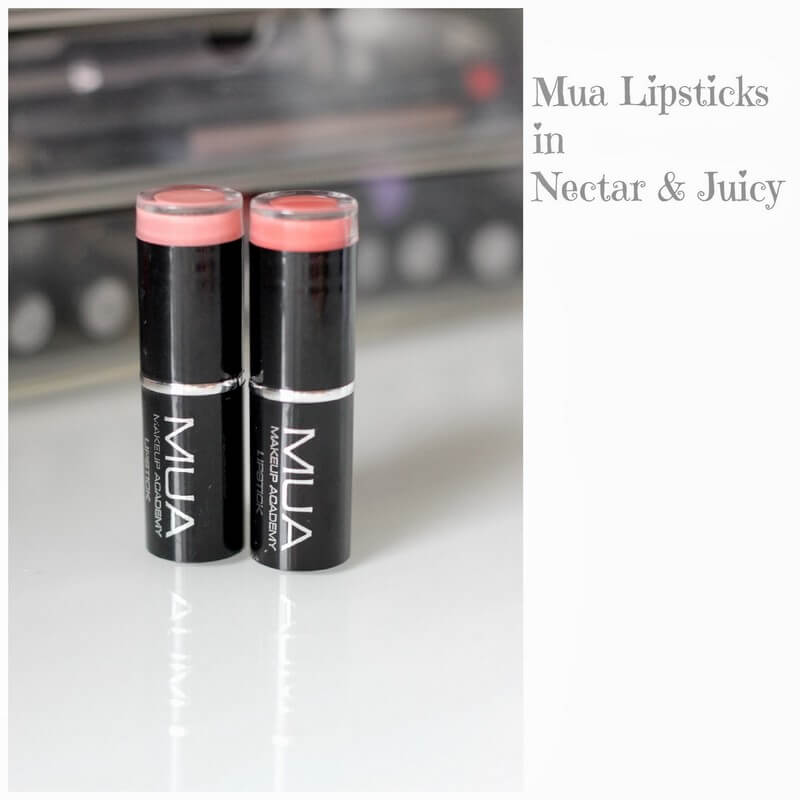 My little helper is becoming a regular feature in my beauty posts lately, she loves getting involved and playing with the pretty make- up tubes!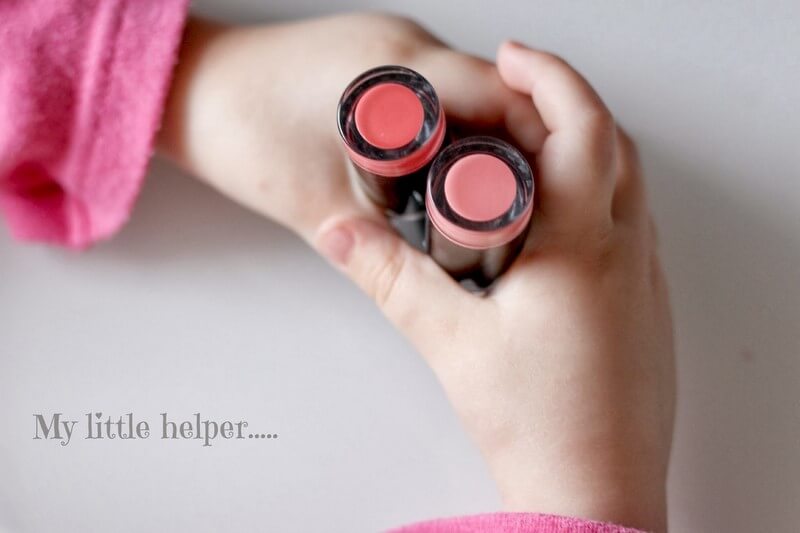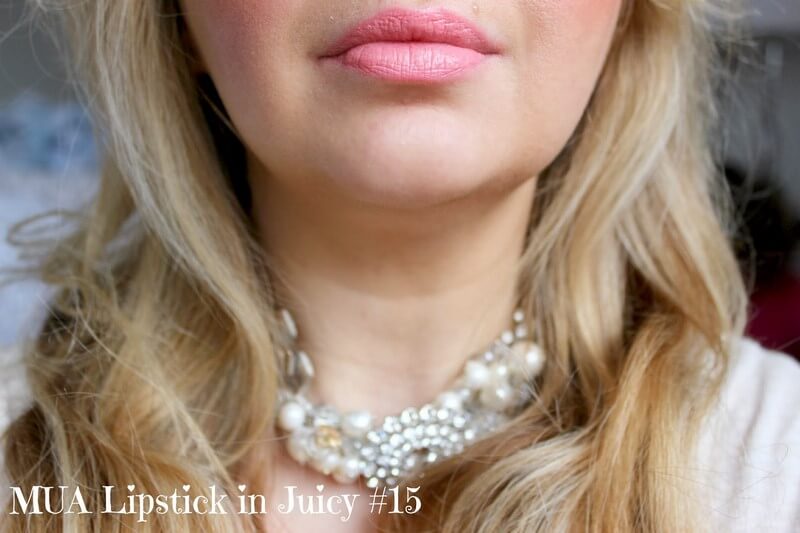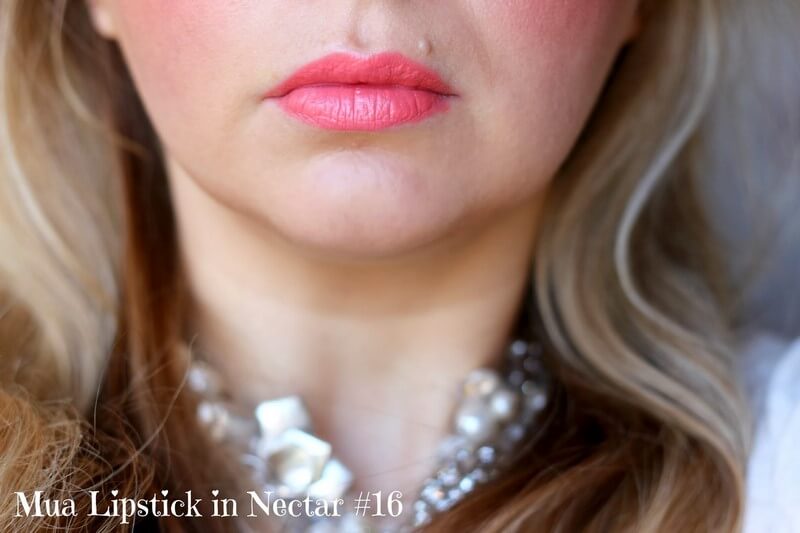 Here's the obligatory Instagram selfie, I feel stupid posing for make-up photos but I kind of need to when I'm writing a beauty post! Oh and this is juicy again...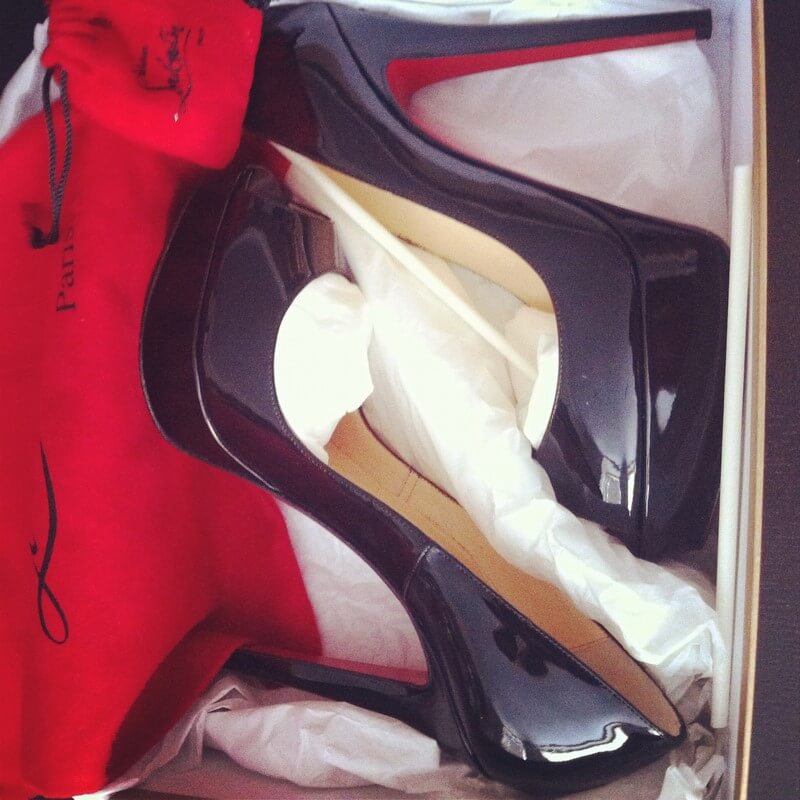 Overall I'm a bit on the fence with these MUA lipsticks, I love the shades but not too keen on the formula, but for the price I really can't complain. The range consists of quite a few bold shades, which could be a good way to try out news shades if you're new to lipsticks . Which peach lipstick should I try next? suggestions please!!!