As someone who loves to shop, I'm always looking for an excuse to go out and purchase beautiful things, which is why I'm delighted that we have decided to
do a little redecorating
. The only thing I'm not too keen on is that my husband is insisting that we don't change too much while still trying to make an impact. As you can imagine, this suggestion was greeted with the disdain but after a while, the idea actually grew on me. Besides we don't really want to throw money at fads and décor when we intend to move in the next few years. The challenge of enhancing our home in simple, yet effective ways really appealed to me. I've already started my research and thought it would be handy to share some of my ideas with you, and maybe even get your opinion.
Give Your Rooms a Light Touch
Modifying the lights in a room can lead to a noticeable impact, whether its the installing a chandelier or a dropped light, or merely changing the lampshades on strategically placed lights. Dropped lighting over dining tables are exquisite as well as being practical. However, if you have small children, you may want to consider how low the lights can feasibly be without being pulled from the ceiling!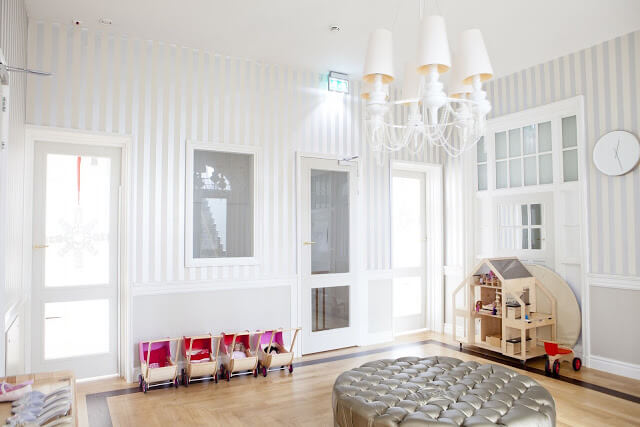 Dreamy Beds
Changing a single piece of furniture can change the look of a room and if you're fed up of the current decor, invest in the most spectacular bed you can afford. If its the children's rooms that are getting a make over, make a fun change and get bunk beds. When it comes to
children, room decorating ideas
need to be forward thinking. Even if you only have the one child, a bunk bed means that when they are ready to have sleepovers, your child's friend will have a comfortable place to sleep.
Go Door to Door
Replacing door handles throughout your home can add a touch of glamour without you needing to replace perfectly satisfactory doors. Again, you will need to consider the design to suit your family's needs, and if your eye has been caught by a beautiful, yet abstract and pointy handle, think about how impractical that would be in your home.
Switch it Up!
Have you ever looked at the switch plates surrounding the light switches? No? me neither! Imagine turning your switch plates into stand alone pieces of art. I was delighted to discover that there are all sorts of designs out there, to suit all tastes – even mine!
Tap into Design
Reclaimed taps, or modern designs are a beautiful addition to bathrooms and kitchens, so consider simply switching the taps to
alter the theme of these rooms
. Copper and nickel toned taps add a traditional touch to baths and sinks, while modern materials such as Chrome or stainless steel appeal to contemporary tastes.
Have you any more tips for styling your home without changing too much? It would be great to hear your ideas!