I always used to marvel at how well my mother prepared for everything. All those things that I seem to forget to take with me, she would always be able to produce from her handbag at any given moment. I remember her always having the right thing with her at the right time no matter what the occasion, from painkillers and an umbrella, to carrier bags and hair clips.
After growing up myself though, I've come up with my own list of handbag essentials for the modern-day woman…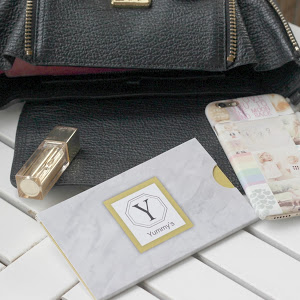 This is an obvious one – I can't tell you how many times I've needed a bag and not had one to hand. Whether you're out shopping for the day and don't want to be carrying multiple bags around with you, or you decide to pick up a few bits on the way home but have no way of carrying them back. These days, you can pick up canvas waterproof bags that are very hard-wearing, but equally convenient.
I always keep specific medical items in my handbag, such as paracetamol and plasters. If you wear a new pair of shoes to work, you need to know that you have the tools for the job in case you start developing blisters. Similarly, if you get a bad strain of stomach cramps or headaches but you need to power through your next meeting, you have the peace of mind that you can top up your pain relief as and when you need it.
These are a fantastic product, and do exactly what they say on the tin. Mac in a Sac make incredibly lightweight, unisex macs with a small bag attached, so that when you don't need it any more you can scrunch it into its own little pouch and pop it in your handbag. Make sure you check out their full range of
packaway jackets from macinasac.com
, as they have some cute kid's designs too if you have little ones – particularly handy if you get caught in the rain on the way home from the park.
You're on your way somewhere new, you have the directions in your phone or satnav, and then the unthinkable happens, you run out of battery! To avoid this kind of stress while you have screaming kids in the car, always keep a USB cable and USB port in your handbag for the cigarette lighter in
your car
. It will end up saving you from a lot of tight spots!
Aim to keep a spare foundation, powder and mascara in your handbag; my top tip here is to get sample bottles, or buy the pint-sized containers for airports, and refill them. This way, they won't take up take up too much space, and whenever you're running late for an important meeting, you'll be able to give yourself that extra confidence boost when you get there.
What essentials do you keep in your handbag?