Both my children are pretty tall for their age and their speech is quite developed, so they are frequently mistaken for being older than their years ( or year in Rufie's case!). My daughter is three but she is the average height of a five year old and since before her second birthday, I have consistently received negative comments from people about her using a buggy. I mean back then we were talking about a toddler here who hadn't even been walking for twelve months at the time! Those people were always shocked when I replied telling them how old she actually was.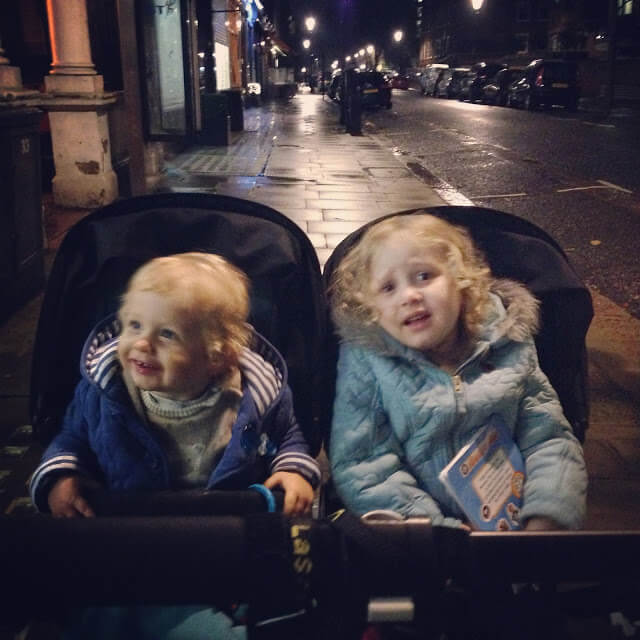 We live in London and can't always drive everywhere so often we'll need to walk long distances which a three year old couldn't manage. These days we use a lightweight pushchair ( check out the range at Tesco online, they have a huge selection!) Occasionally we do still use the double stroller, although these instances are getting more and more rare as she prefers to use the buggy board these days. If we're going out for the day, we will always have one of our strollers with us. Strollers really are lifesavers because as all mamas know, tired kiddiewinks equals a higher chance of a mega meltdown, so it's great for them to be able to take a break and
relax or sleep.
Aside from the convenience factor, puschair use often comes down to a safety issue too. The roads of London are busy and there are some crazy drivers. I generally feel safer with them strapped in the buggy rather than risking them running in the road. Busy pavements aren't very child friendly either with people often in a hurry or not looking where they are going, the children will get bumped or bashed on the head with bags, my oldest has even been knocked over, so at least in the stroller they are protected somewhat.
I get that with rising child obesity rates in this country, it is important that children get plenty of exercise so I do take them for plenty of trips to the part where they can run freely and they both also attend regular toddler classes that involve dance & exercise, my oldest does ballet classes too.
I really don't understand why people have such an issue with this or why they feel the need to pass judgement. It's not really anyone's business but mine! So, over to you now. Do your childrenstill use strollers and if not, when and why did you stop?