I don't know about you but I love a bit of glitter, especially at Christmas. I've been longing to do one of these graduated or ombre glitter mani's for such a long time. Now that my 5 month old is sleeping pretty much through the night, I finally managed to get an evening free to give this a go.
The reason I called this the 'grown-up' glitter mani is because it's a teeny bit practical! I've snuck in a few tricks to hopefully make it last longer: The base is gel polish which should last me a week at least. I've also used a neutral colour which will disguise the regrowth, it's also a good shade to paint over if I get bored!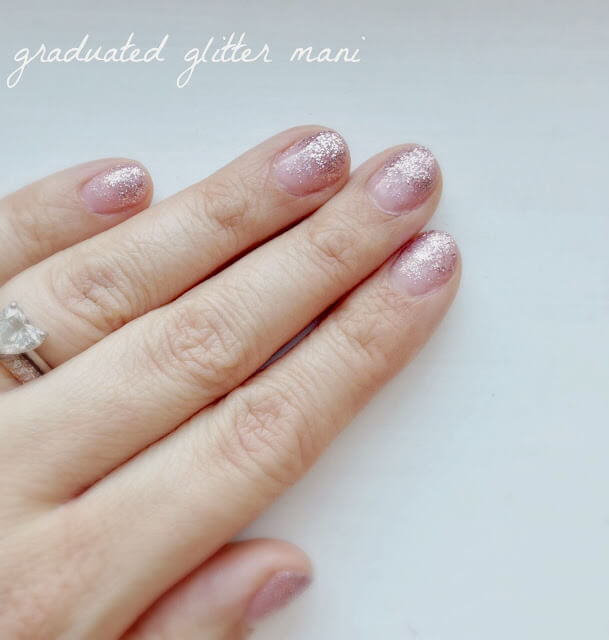 There are a few ways to get this graduated glitter effect but I find the method below the simplest and the quickest: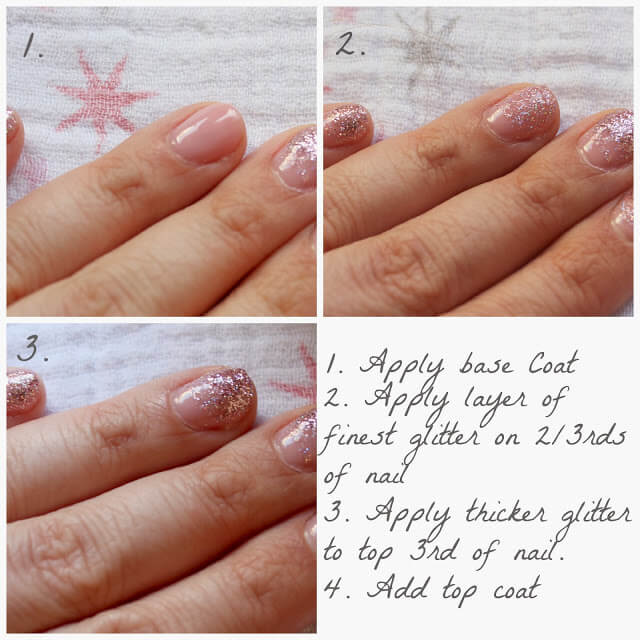 For the base coat I used
Sensationail gel polish in Fuzzy Navel
. The finer glitter is Models Own in Northern Lights and the chunkier glitter is Models Own in Pink Fizz. Followed by a top coat of Seche Vite.
P.S. When applying the glitter, don't be too precise, the more irregular this looks the better!
Obligatory claw hand photo: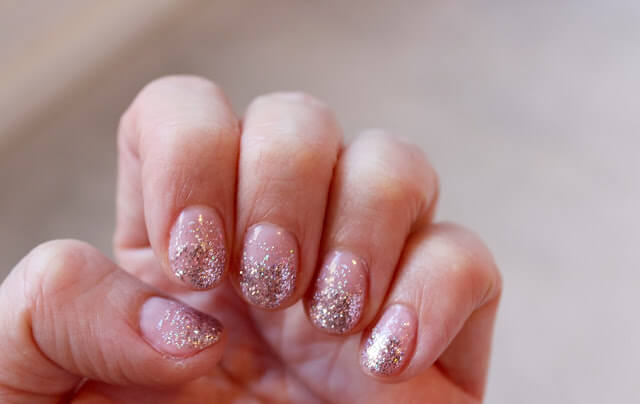 Someone got a hold of my polish this morning and requested 'Spa-kululy Tootsies'. How could I say no?