Kaleidoscope
asked me to style a winter wedding guest outfit and here's the look that I came up with.
My stand out piece from this outfit has to be the sequin skirt. I have wanted one for a while and this one just ticks all the boxes, it feels glamorous yet comfy and I love the contrast of the sparkly and matt sequins. It's pretty versatile too, I wore it on Christmas day to add some festive sparkle to my outfit, paired with a long length taupe cashmere sweater and some nude heels.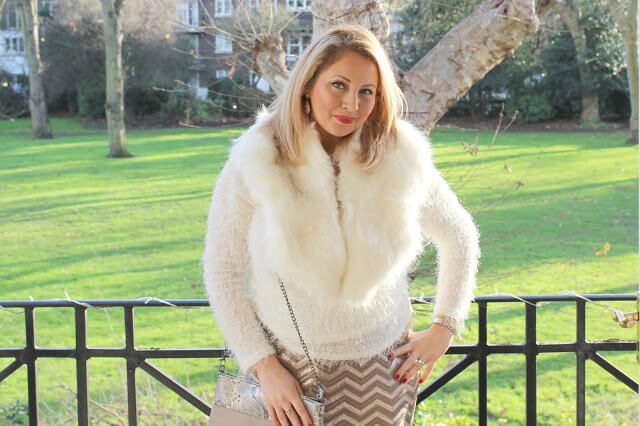 The gorgeous clutch bag is faux snake skin, suede and rose gold. In hindsight I think the outfit would have looked better held in my hand with the chain tucked inside, although it is pretty useful to be able to sling it over your shoulder when you're chasing after toddlers!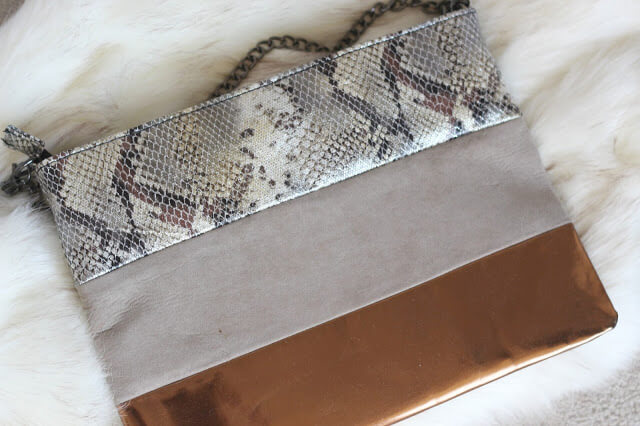 I also chose some lovey heels to match.....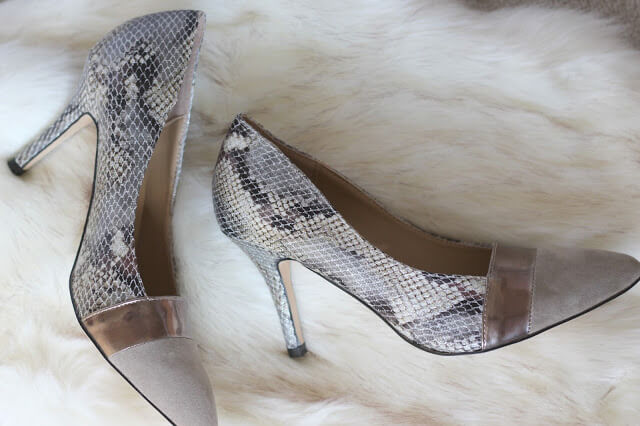 These breathtakingly beautiful earrings I won in in a competition on twitter by
Duke of York Square
, would you believe! They're from a local jeweller called Brilliant Inc who specialise in simulated diamonds and the style is called Kiki. I'm obsessed with anything made from rose gold and of course diamonds!
I paired the outfit with a fluffy white crossover top and a faux fur stole. I think I would have liked the top to be slightly longer but that's a minor point really because I adore the rest of the outfit.
Kaleidoscope have a great wedding boutique on their website which has a fantastic selection to suit almost everyone, there's even a section for mother of the bride outfits. I'm going to wear this outfit to my nephew's christening next month and I can't wait!!