I've just re-discovered the perfect hair colour for me now I'm a mama!
Yep I've gone
Ombre
again!
For those who have no idea what I'm on about, Ombre means shadow in French and if you went and asked your hairdresser for an Ombre hair colour then you would step out of the salon with dark roots and blonde tips, rather like this ( 'scuse the posing)
.....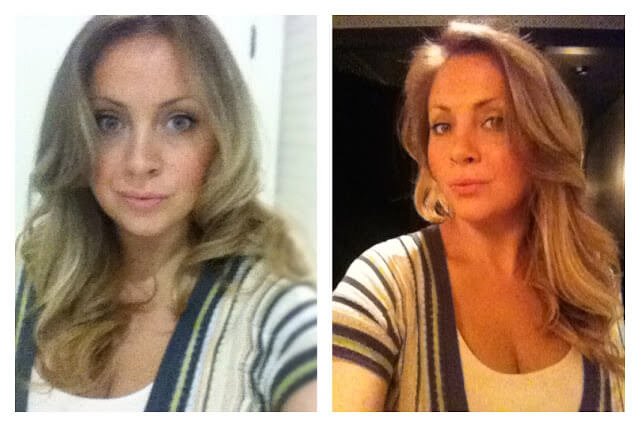 Yeah I know that look is a bit done. I first had my hair 'Ombre' back in about 2009! But I still love the look and it is just sooooo easy to maintain. I like having blonde hair but it means that once a month I usually spend an afternoon in the salon getting my roots done. And with my 'back to work' date looming closer, I am very conscious of the fact that free time with my daughter will soon become even more precious than it already is.
So, Ombre seems like a good compromise, still a little bit blonde but sans maintenance.
I took my new 'do' out for a spin on our first ever Date Night, last weekend, I loved having a chance to get dressed up and wore a Missoni dress that I bought last year whilst pregnant and haven't had much chance to wear since. I wasn't yet ready to leave little E with a random babysitter so my darling sister stayed home with her while we popped around the corner for dinner and some drinks. We'd both had quite a stressful week so it was lovely to have some time on our own to relax, and I hope it's something we'll be able to repeat every now and again.