Inspired by the Olympics last month, I have been thinking about sporting activities that my children can take part in all year round. My daughter will happily find something to entertain herself when she's at home but my son is a completely different story and I find myself constantly having to arrange activities to keep to stop him causing mischief. Here are some of our favourite year round sporting activities for children in London.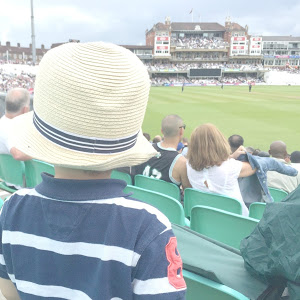 Trampolining
We're big fans of the trampoline parks that seem to be springing up all over the place. They provide hours of fun and are guaranteed to burn off tons of energy, yours included! Bouncing on a trampoline is the simplest thing and yet it's just so much fun for all ages.
Cricket
Inspired by our trip to the Oval last this summer my two are both really interested in cricket at the moment. Although it's often seen as a summer sport, there are plenty of indoor courses throughout the winter, whilst the kids are watching cricket, Dads could check out
free cricket betting tips
,
cricket betting tips
and
CBTF
on their phones whilst waiting.
Rugby
The boys on our house are rugby fanatics and when not playing Rugby they could happily watch it on TV all day long. Mr Jones has recently signed Rufio up to toddler rugby classes which they both really enjoy and it allows for some father son bonding time.
Ice Skating
We love all the outdoor ice rinks that spring up in the winter but thanks to indoor ice rinks, we can skate in London all year round. Skating is great fun and helps with balance and coordination.
Swimming
If you follow me on Instagram you'll know that we spent all summer long at the beach in Greece and my two little water babies had the time of their lives. Keen to maintain confidence that they have built up in the water and we've been taking them swimming every weekend. Swimming is such an important and potentially life saving skill for a child so do check out your local leisure centre kids swimming lessons.