Accidents and injuries come unannounced in life. That is why there is no way you can prepare in advance for such a situation. When you or anyone you care about suffers from grievous injuries, especially due to someone else's negligence, filing for personal injury becomes a priority.
Car accidents are surely the most unfortunate. But, once you meet with a car accident, you have to gear up to face the consequences. Especially, to deal with a car accident court case, you will need expert support and special guidance. Law is something that common people know a little about. Much like financial matters, legal matters also demand special knowledge and care.
Have you been injured in the workplace? There are many injuries sustained at work each year which can have a significant impact on an employee's wellbeing and ability to work. These injuries are particularly common in hazardous industries, but even office-based jobs cause thousands of injuries each year whether this is a slip, trip or fall, or repetitive strain injury (RSI). If you have suffered an injury at work and it wasn't your fault, then you could be entitled to compensation. Compensation is important because an injury could leave you with various costs to cover and possibly a loss of income if you are unable to work as a result of it. Below is what you need to do if you suffer a work-related injury.
Report the Injury
The first thing you need to do is report the injury to your employer or supervisor. Make sure that you record this information in an accident book. It is also a good idea to make a record of the injury yourself which will detail what the injury is, why and how it occurred, the time and date and any witnesses. After you have reported the injury, it is a wise idea to see a doctor even if it is a minor injury as they will be able to provide medical details which will be crucial if you want to make a claim.
Notify Trade Union and the Health & Safety Executive
If you believe that the work environment is unsafe, then you should speak to your trade union and/or contact the Health & Safety Executive. Make sure that you keep thorough records of any communication too. You have the right to protect yourself, and this could involve leaving work until the hazard has been fixed.
Payment & Compensation
If you need time off from work because of the injury, you could be entitled to Statutory Sick Pay (SSP) and, depending on the severity of the injury, you could claim for benefits. If the injury or accident was a result of your employer's negligence, you should claim for compensation, particularly if the injury has left you with bills to pay and it has stopped you from working. You should always speak to specialists like the-compensation-experts.co.uk as this will make the process quick and easy and should result in maximum compensation. You will need to provide as much evidence and detail as possible which is why it is so important that you make a detailed record and get contact details from any witnesses. Even if you are unsure if you are entitled to compensation, it is still worth seeking legal advice, and in many cases, specialists will offer free, no obligation meetings and no win no fee services.
Accidents occur in the workplace on a daily basis in all industries. It is the responsibility of your employer to provide a safe environment to work in, and injuries can be distressing, life-altering and costly. If the accident is due to the negligence of others and it was not your fault, you may be entitled to compensation and taking legal action could also stop anyone else from suffering the same injury in the future.
In order to enjoy the time you spend in your property, it is essential that you make the most of every square inch. You also need to prioritize your own needs, as opposed to following the crowd. Your home should complement your lifestyle. It should be filled with rooms that work for you and not just the spaces that you think you should have. For instance, if you have a spare bedroom that you rarely make use of, you should consider giving it an update. Rather than waiting around for unexpected guests, you should make this space your own. Below are five suggestions that will help you to do this.
Create a home gym
The first suggestion is to create a home gym. This is a great option for anyone who is looking to invest in their personal wellbeing. Instead of traipsing into your local fitness centre, you can get fit and active in the comfort of your own home. All you will need is an exercise matt, a few weights, and a treadmill. You could also treat yourself to a surround sound audio system. Or, if you are worried about disturbing the rest of your household, you could purchase a pair of Earbuds With Good Bass.
Create a home office
Alternatively, if you work from home, you should consider setting up an office space. This will allow you to establish a clear barrier between your work life and your home life. Whenever you want to leave your work behind you, you will have the option of closing the door on your career. Equally, when you want to return to your professional projects, you will be able to shut off any outside distractions. This update to your spare room could really provide you with the best of both worlds.
Create a craft room
Another great suggestion is to turn your spare bedroom into a craft room. Perhaps you already have a hobby that you are passionate about. Or, maybe you are thinking about taking one up. Whatever the case, it is essential that you have somewhere to let your creativity run wild. Why waste your time worrying about making a mess, when you could contain all of your activities in one room? Having your own hobbies is an important part of achieving a balanced lifestyle, so it makes sense that you would invest in these endeavours.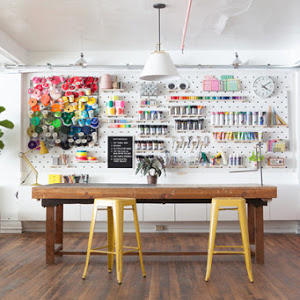 Image via Oh Happy Day
Create a music room
If one of your hobbies is music, you should also think about making your own music room. This could be the perfect place for you to practice playing your favourite instruments. However, if you decide to push forward with this plan, you might want to invest in some sound proofing. This will prevent your neighbours from getting upset and will give you the freedom to practice for as long as you require.
Create a personal library
Finally, if you are a real book worm, you should have a go at creating a personal library. All you need to do is fill your spare bedroom with plenty of shelves and a couple of comfortable seats. Then, you will be able to get to work building up your literary collection. Once you have got your library up and running, you will never have to give a book away again.
One of the ways you can get kids to love their room more is by making it as cool and exciting as it can be. There are big benefits to gain from spicing up the kids' room, from being able to get them to bed easily to creating the perfect space to spend more time with the kids.
Today, spicing up your children's room is fairly easy thanks to gadgets and new appliances available. To help you get started, here are some of the gadgets you can add to your children's room today.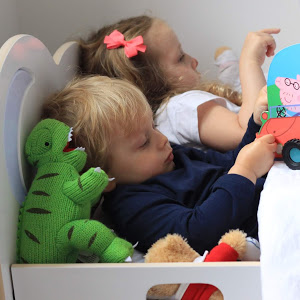 Phillips Hue
LED lights are not only energy-efficient but also easier on the eyes. Pick the right LED bulb with daylight temperature and you can keep a room warm and comfortable without a problem. Choosing a brightness level is just a matter of choosing a bulb with the right power rating.
What if you can adjust the brightness of an LED bulb with your phone? What about changing its color or turning a bright daylight LED bulb into a soft night lamp? Well, with the Phillips Hue, you can now do all that and more.
Phillips Hue is a series of smart LED lights designed for different purposes. The line started with LED bulbs but now includes LED strips and other products as well. There are controllers that you can use to manipulate the lights, or you can use the Phillips Hue app from your phone to do the same.
Aurora Projection LED
Night Lamp Speaking of night lamps, another way to get the kids excited about going to bed is by adding a star projector to their room. While there are a lot of great options on the market, the best star projector night light you can get right now is the Aurora Projection LED Night Lamp by SOAIY.
The lamp sits on any bedside table or flat piece of furniture. It comes with eight light projection modes that kids can choose from by pressing a button. The device also functions as a Bluetooth speaker, so you can stream music to the Aurora while admiring the star projection it produces.
Another great thing about the Aurora Projection LED Night Lamp is its price. The device is very affordable and comes with automatic shut down as a feature.
The Lully
This last gadget is actually my favorite. The Lully is a simple device designed to help kids sleep better at night. The Lully Sleep Guardian 2 is the latest version of the product. The device is relatively small and can be controlled using your smartphone.
So, how does the Lully work exactly? You place the Lully under your children's bed. The device automatically vibrates to stop children from having nightmares, all without actually waking them up. The soft vibrations are also known to help kids sleep faster at certain times. Smart, isn't it?
These gadgets certainly make that evening routine of getting the kids to bed much more manageable. They can choose the color of the light, have the bedside star projector entertain them until they fall asleep, and rely on the Sleep Guardian 2 for a good night's sleep.
For me, Christmas time is all about family time. I love those days in between Christmas and New Year and we always try to organise lots of fun things to do as a family. Last year we went to see the Nutcracker and this year we have booked Disney on Ice presents Passport to Adventure.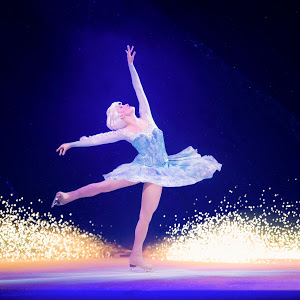 Here's a little more info on the production, taken from the website:
We're all so excited, don't forget to look out for my review and also and updates on Instagram. The show will be in London from 20th to 30th December and tickets are available at www.disneyonice.co.uk.
Father Christmas is back at the London Transport Museum and this year the grotto is better than ever.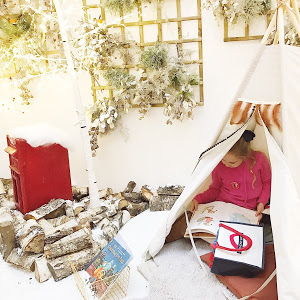 Get in to the festive spirit with Christmas crafts- little ones can make origami christmas decorations and enjoy storytelling sessions. Design your own hot chocolates at the lower deck cafe or track down Santa for a selfie!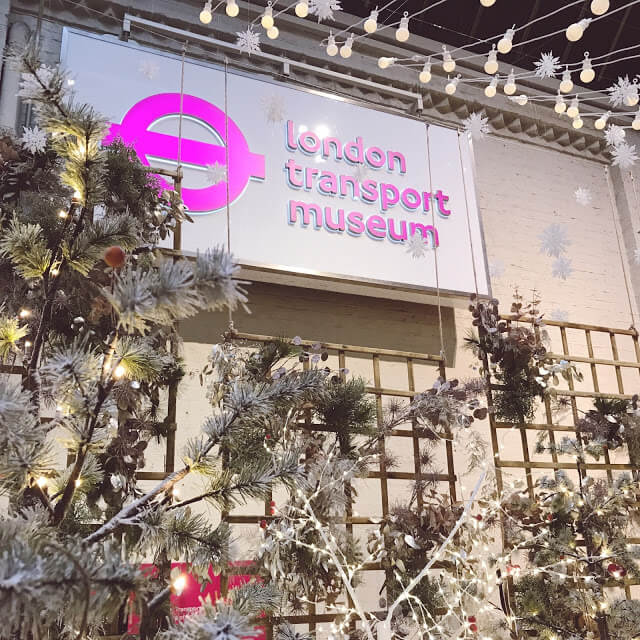 The museum is one of the best family days out in London and well worth a visit, especially at this time of year.
To book visit: https://www.ltmuseum.co.uk and kids go free!!