If you have been following my blog, you will know how much I love Incoco nail appliques. So much so that I wrote my first blog post about them, read it
here
if you missed it the first time around.
This week I am sporting Femme Fatale which, as you can see below, is a funky gold animal print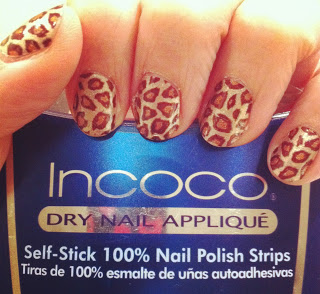 I really can't rave on about this product enough ( in case you hadn't noticed!!) It has to be the ultimate mummy product. I swear this manicure took me no longer than 10 mins, with a pause for a nappy change in between!!!
Here are some more photos in natural light and in artificial light. I wish that Incoco was more readily available in the UK! Next ebay haul, I will definitely be ordering some of their colour manicures.