Every spring, The Natural History Museum re-lays the grass where the
winter ice rink
once was, a bright white
tent goes up and before you know it, Sensational Butterflies is back in town. The butterfly exhibition has always been our favourite family activity for a lazy Sunday afternoon. We wander over the the Museum and then after we've seen the butterflies, we stroll down Exhibition road for an ice cream.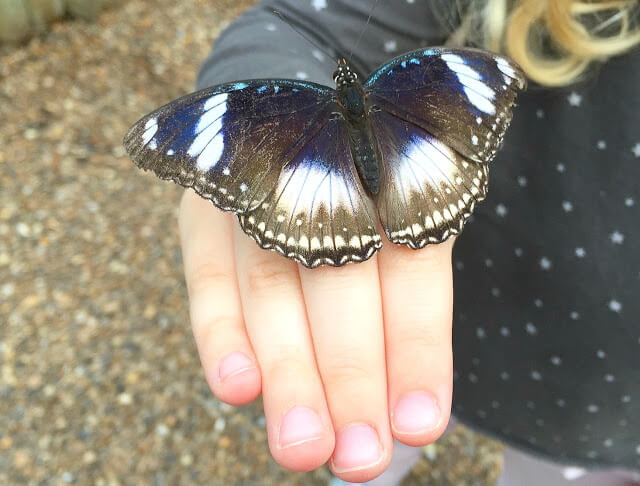 Unlike the Museum which is free you do have to pay a small fee to see Sensational Butterflies but it is are well worth it. The butterflies are housed in a climate controlled tent and it is hot hot hot, you could almost kid yourself that you're in the tropics. Cool clothes or layers are recommended!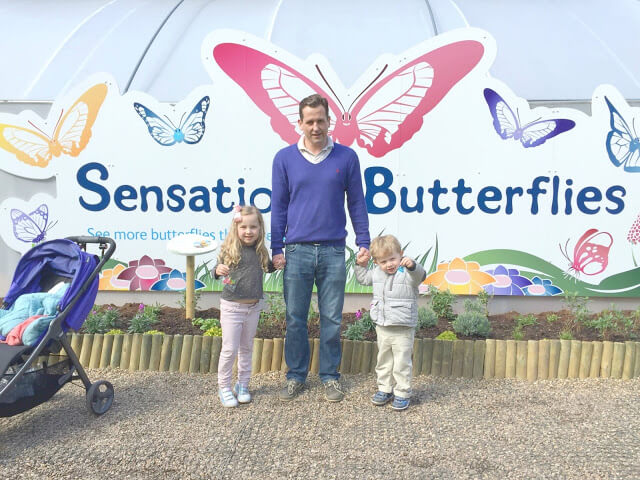 There are hundreds of different species of butterflies and moths fluttering about.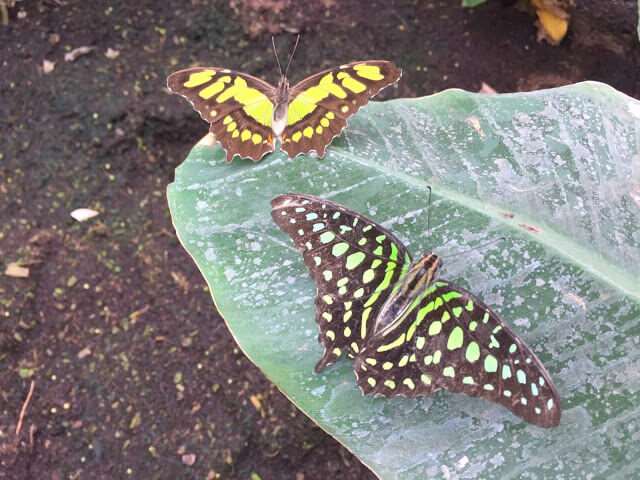 Including this enormous Atlas moth which is the size of small bird!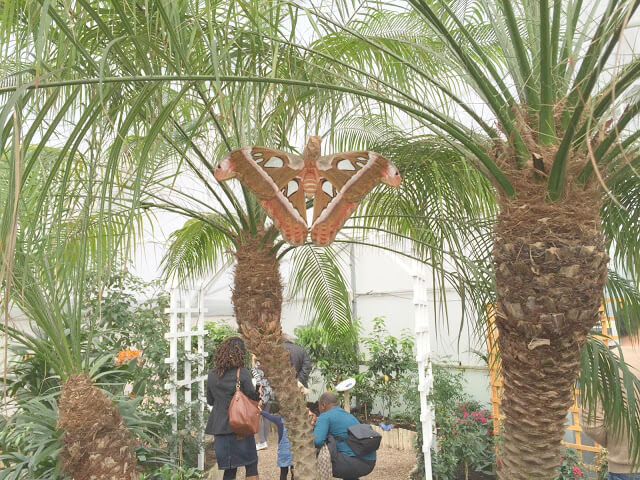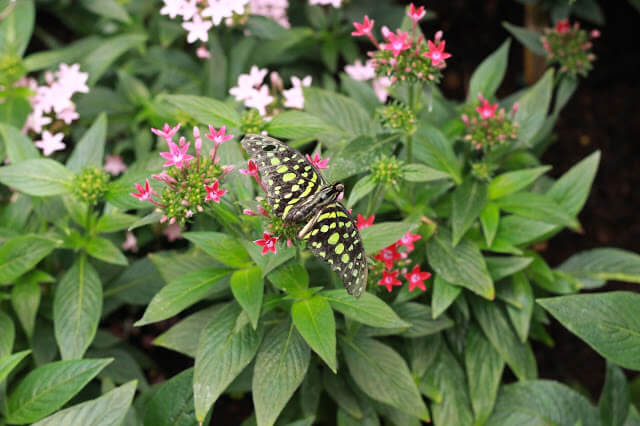 You can even see the cocoons lined up in a row and if you're really lucky you might see a brand new butterfly emerging. Rufio really liked this part, he loves reading 'The Very Hungry Caterpillar' at the moment and especially the part where the caterpillar gets really fat and then makes a cocoon.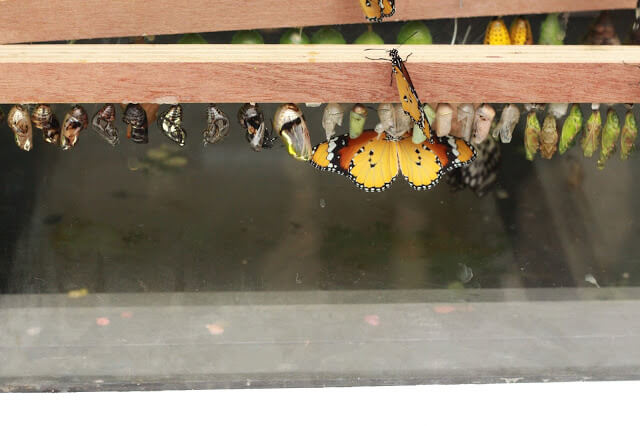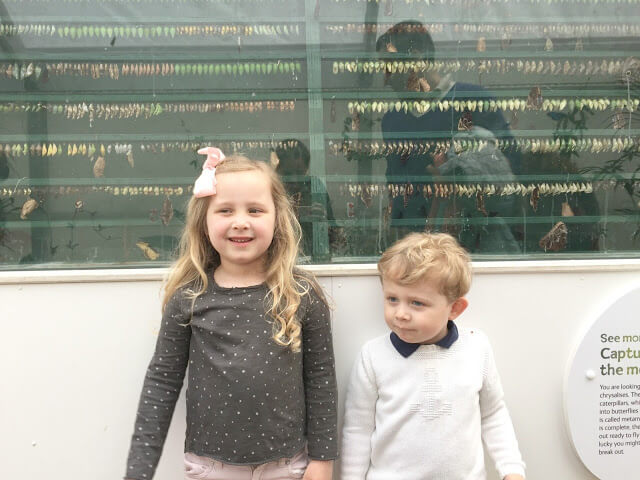 E's learning all about insects and creepy crawlies in school right now so she was super exited to see the butterflies this year. As soon as we arrived, her mission was for one of them to land on her, so she spent the entire time, willing them to fly her way. We were just about to leave and she was starting to get a little upset, then as if by magic, one landed on her hand. It stayed put for a few minutes while she marvelled at it's beauty and of coursed I grasped the opportunity to take a ton of photos!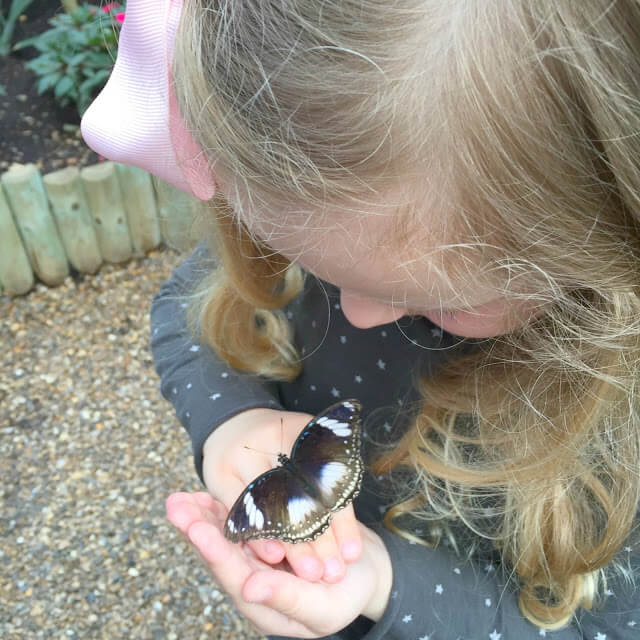 In the past the children have been given activity sheets with stamps to collect as you move around the exhibition. Sadly they had done away with the activity sheets this year which was a little bit disappointing. But there was still plenty to learn, did you know that butterflies absolutely love to eat fruit?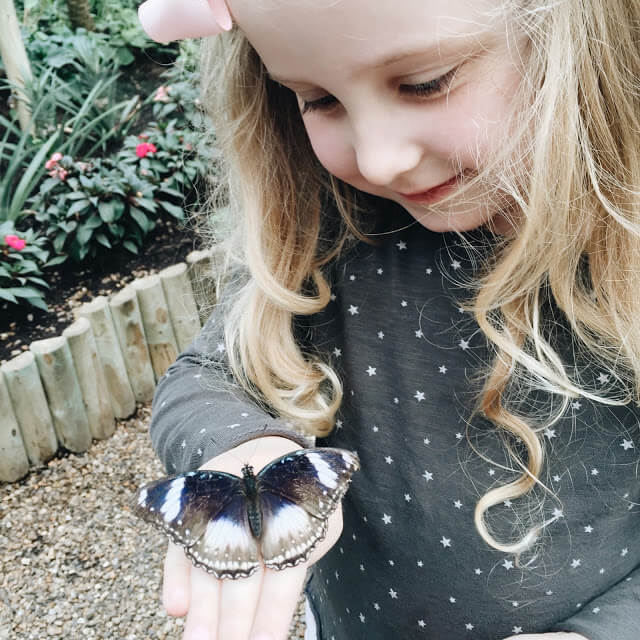 Aside from the lack of activity sheets, Sensational Butterflies is as beautiful as ever this year and I'm sure we'll be visiting again and again over the course of the summer.
Don't forget to pop over to Lizzie's blog
Lizzie Somerset
to link up your posts for #CityCountryLife