I have been suffering from a bit of bloggers block lately, I haven't posted anything since the weekend and I couldn't for the life of me think what to blog about next. Then I stumbled upon a great photo linky over on
Love from Mummy
&
Hollybobbs's
blogs called Pretty.Little.Things. This weeks theme is Daddy & Me which seemed like a great idea with Fathers day just around the corner, so here's my contribution:
Just over 9 months ago, Mr Jones met someone else! I have photographic evidence.....
Here's the most recent photo of the pair that I could find, admittedly they do look good together.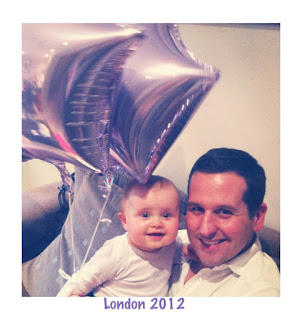 It was love at first sight and they are now inseparable.
The thing is, I wasn't at all jealous! Mainly because I totally fell in love with her too, but also because there is another special man in my life....
My own Daddy!
Two amazing Daddies, both with very different but equally lovely qualities. Little E and I are very lucky girls!