I am totally obsessed with nail polish so I couldn't think of a better way to begin my blog than with a review of Incoco Nail Polish Appliques. As a new mama I rarely have time to paint my nails, and if I do then they are smudged within minutes so Incoco has been a godsend for me. Incoco appliques are basically strips of nail polish which adhere to the nail as soon as you press them on, which means that you can apply them wherever you are and you don't have to worry about drying your nail polish or annoying people with the smell of polish! All you have to do is file your nails and push back your cuticles with the orange stick and file provided in the package, and clean your nails with the included nail polish wipe and then press the appliques on to each finger. The whole process took me no longer than 15 mins, genius!
For this review, I chose Dream World which is a funky, glittery nail art design, but if you prefer a tamer look then they also have more classic nail colours and even a French Manicure. I discovered this product in Selfridges a while ago and decided to treat my self, but I have since discovered that it's far cheaper to buy from ebay, I paid about £7 for these.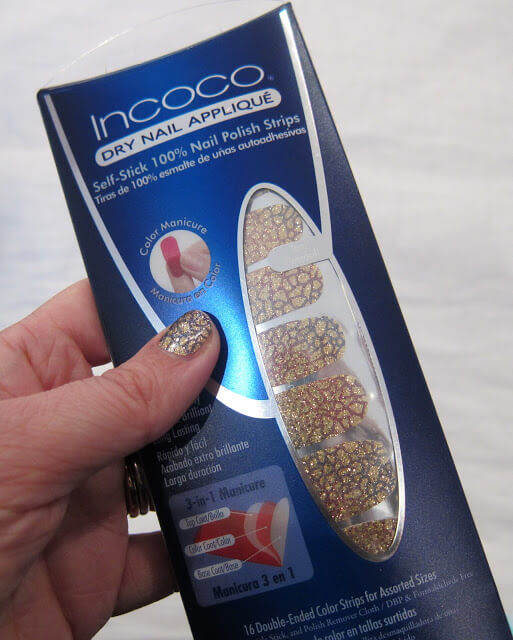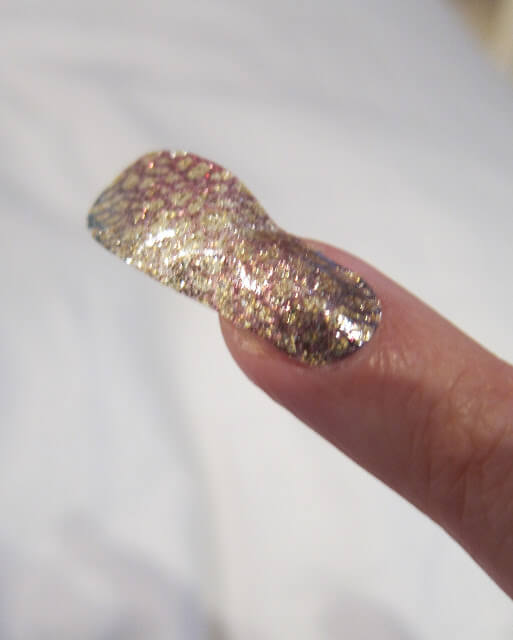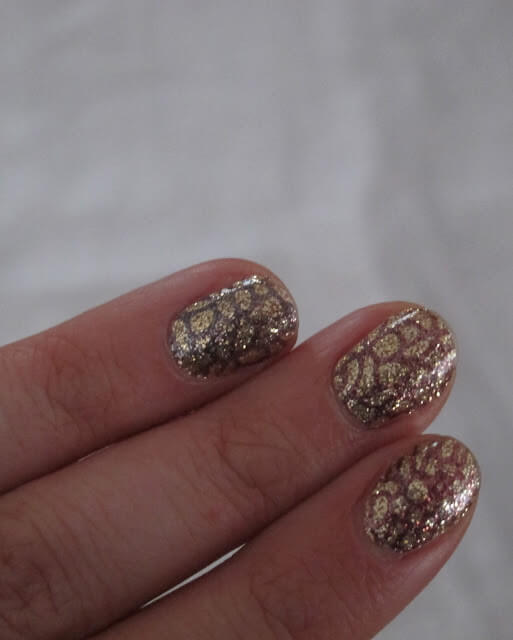 The last picture was taken about four days after the strips were applied, I think it still looks pretty good considering conventional nail polish only last a couple of days on my nails before chipping.
Some Incoco tips:
If you have short nails, you can use both ends of a strip so that you can do two nails from one strip.
Once you have opened the packet, the strips do dry up so try to use them quickly and seal the package well in between uses.
There are great application tips here on the Incoco website.