Since I first started wearing make-up, I have constantly been on a mission to find that elusive holy grail of foundations. I need enough coverage to even out any imperfections but not so much that it looks like I have smeared my face in cake mix. I want to control shine but anything too matt looks unnatural. I would like it to last all day. Basically I want a foundation to look like my own skin only better, am I asking too much?
For the past few months I have been using Chanel's Vitalumiere Aqua foundation. This is really lovely and lightweight but rather than giving my skin that dewy look as is supposed to, I actually find it makes my skin look slightly chalky. That said, it may work beautifully on someone with a totally different skin type to myself, I have strange combination oily yet dry skin.
Reverting to my Becca tinted moisturiser which I always use in the summer when my skin tends to look better and need less coverage, I had a brainwave. I went over to the Becca store on Pelham Street and purchased their stick foundation which is designed to be worn in conjunction with the tinted moisturiser- why didn't I think of this before??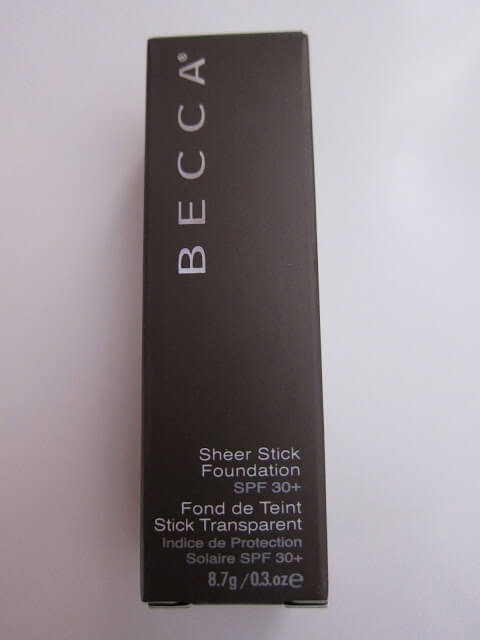 Becca make up is very much about that natural no make-up look which I love. It's a bit expensive but the quality is always amazing. Remember that I mentioned my very shallow habit of buying products for their name, well that's exactly how I got in to Becca products! I bought a lip gloss from the shop because I liked the idea of having my name ( Becca ) on a tube of gloss. Turns out my narcissism paid off and it ended up being one of the best lip glosses I've ever used- well with such a name it would be wouldn't it :)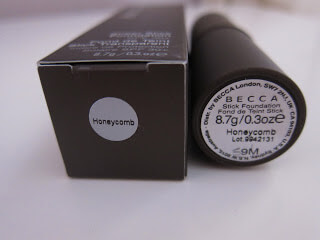 My love affair with these products grew over the years, so much so that my clever little Sis even organised some of my Hen Party ( Hate that phrase!) there, so I had lovely make-up for the rest of the day. They had to ply me with champagne to wear that 'L' plate though!
Anyway, back to the foundation.... First you need to apply the tinted moisturiser, then using a foundation brush, apply the stick foundation where you need more coverage. It can also be used instead of a concealer, under eyes or to hide blemishes.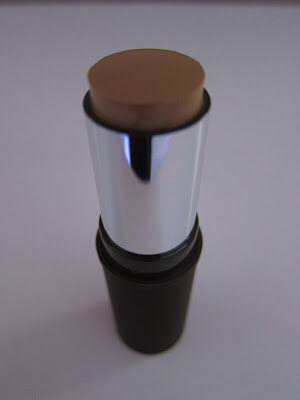 Here's the bad news, I do find that it takes a little longer to apply than regular foundation so it's not great if you are in a hurry. If you do have a little longer to spend on foundation then the final result is well worth it. It's almost impossible to detect that you're even wearing foundation, I think it looks just like my own skin only a zillion times better. It wears really well throughout the day and because it's not a matt foundation, I think this would work really well in a humid climate.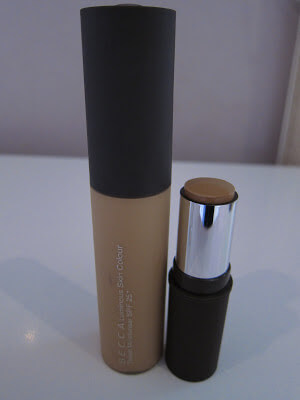 If you don't need that extra coverage then the Luminous Skin Colour ( tinted moisturiser) is amazing on it's own too. Apparently it contains antiseptic ingredients and I always find that my skin looks better after a few days of use.
On the subject of buying products just for their name- anyone else do this? I also picked up a tube of their Sheer Lip Colour in Estella! It's described as a light baby pink but to me it's slightly beige. Either way it's gorgeous and super moisturising, I love the screw top cap which stops the lid from popping off in your bag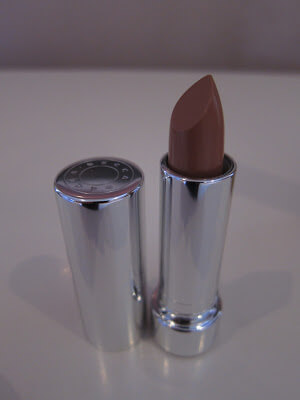 Below you can see what it all looks like on, I have the Luminous Skin Colour in Toast, Stick foundation in Honeycomb and I am also wearing a sample of Becca's Beach Tint in Grapefruit- think this will be my next purchase.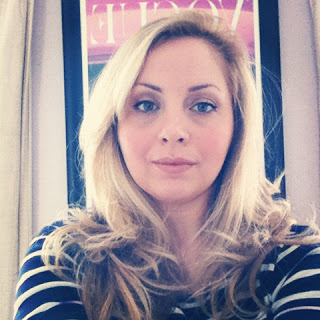 If I they don't have what I need in the store I usually order Becca products from
http://www.beccacosmetics.com/
or
http://www.zuneta.com/
P.S. Hope you like my new blog design. The photo in the banner was taken by my very talented little sister the day after E was born.