I'm a complete magpie for anything rose gold toned, I love it so much that I even had my wedding ring made from this metal but I tend to shy away from metallic nail polishes because they often look a touch grannyish on me. I've had naked nails for the past few months as morning sickness has totally put me off the smell of polish or gel but now I'm feeling a bit better I thought it was about time my nails got a bit of the rose gold action especially as I had Orly Gel FX in Rage sitting in my nail polish stash, screaming out to be tried on!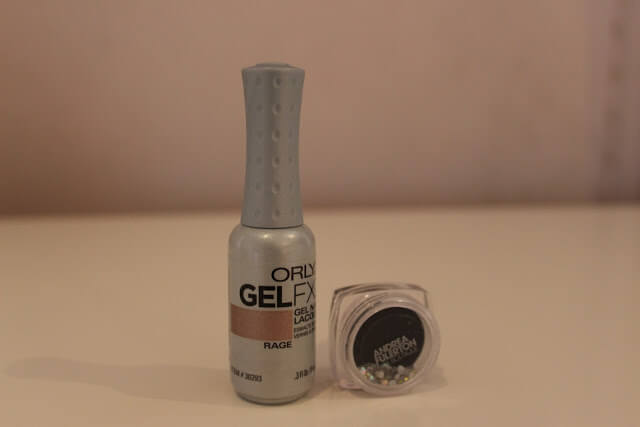 I bought Rage in the gel version from eBay but you can also buy this in regular nail polish if gel isn't your thing,
These
mini Orly bottles from Boots are great way to try out different shades.
Just to make sure that this manicure didn't at all 'old lady' I then added some
Andrea Fulerton Crystal Gemstones
as an accent nail. I actually really like this effect and I think next time I may add a few more crystals.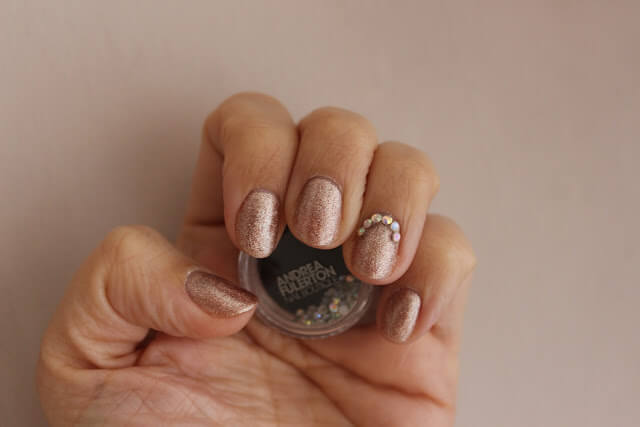 The crystals were super easy to put on. First of all I applied a coat of base coat and 2 coats of gel polish. Before curing the second layer in the UV lamp, I applied the crystals to the wet gel using the rubber end of the stick that comes with the crystals. Finally I applied a thin layer of top coat, lightly covering the gems.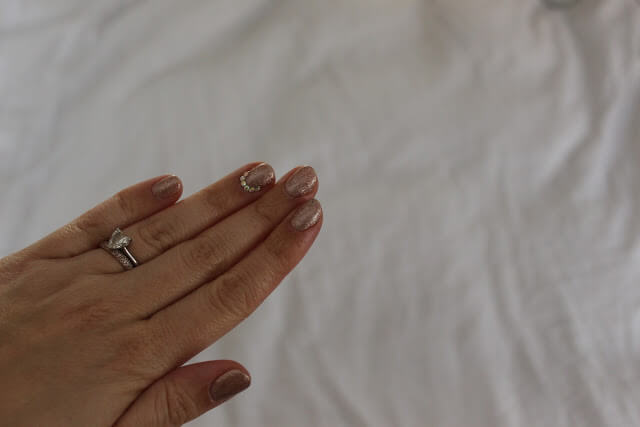 I've been wearing the crystals for about four days now and have only lost a few on my right hand. I've been busy packing up for our house move finally and I haven't been looking after my nails as I normally would so I can't really complain that I've lost a few.
What's on your nails right now? Hope everyone's having a great weekend!!