I love Beauty Kitchen as a brand, all their products are 100% effective, natural and affordable which is pretty much the criteria that I look for when buying new beauty products. They very kindly sent me over the two 'create your own' that you can see in the photos below and I think they would make amazing gifts for crafty kids and equally for any beauty junkie, so of course they were a winner all round in our house.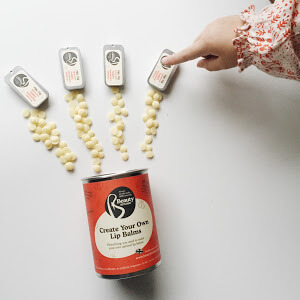 One rainy afternoon, E and I decided to try out the 'Create your own lip balms'. The tin contained Cocoa Butter and Shea Butter which we needed to melt in a pan, so this is definitely not the sort of activity that could be done unattended. With adult supervision though it was great fun. We then added some sparkly natural mica powder and left the lip balms to solidify in the cute little lip balm tins provided. The finished product ( which I now carry around in my handbag) is a very moisturising balm with just a hint of shimmer. E was delighted with her lip balm, she loves to play around with make-up at home but she has super sensitive skin so I am always a bit wary but we have no such worries here with Beauty Kitchen as it's all paraben & sulphate free.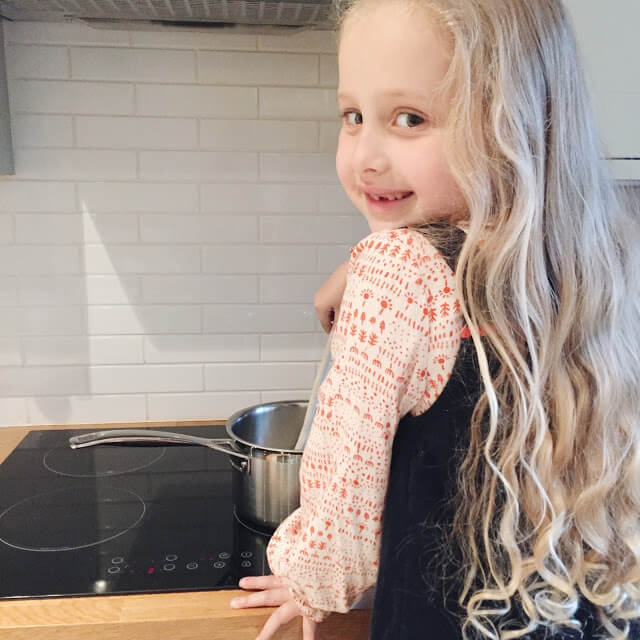 E adores Bath Bombs but generally we have to limit them because they tend to cause her irritation so she was overjoyed to be able to create and then use her own. We have used them a few times now and haven't had any problems with irritation.
The bath bombs were very quick and easy to make, dried and ready to use within 15 mins, which is a huge bonus if your kids are as impatient as mine!! The oil that comes with them smelled amazing and we added some food colouring just to make them a little more interesting. Come bath time both kids were super excited to watch our home made bath bombs fizz and dissolve.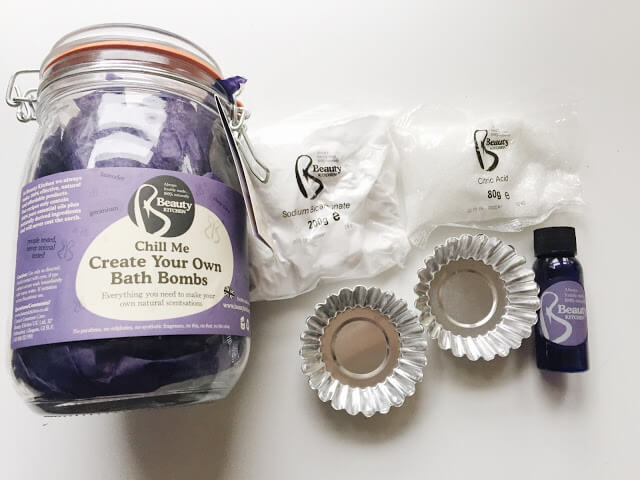 For more Create Your Own kits and clean beauty goodness then check out
www.beautykitchen.co.uk