Well, judging by the weather this bank holiday weekend, summer is on it's way out and we are already welcoming autumn. I therefore should probably have written this post a few months ago but I guess I'm desperately trying to hang on to every last drop of summer that's left.
I have naturally curly hair and may have noticed that I often whinge about what a nightmare it is to style. My Babyliss Big Hair is an absolute life saver and you can read my review
Here
. Sometimes I do leave my hair curly, especially if it's warm or if I'm on holiday when blow drying my hair just seems like too much of a chore.
I love how my hair looks once I have been for a swim in the sea and my hair is left to air dry. Over the years I have tried just about every product in existence designed to create beach waves and have been left distinctly unimpressed by pretty much all of them, with the exception of John Frieda's Beach waves which was sadly a limited edition, WHY OH WHY!!!!!
So, lately I have been creating my own sea salt spray and not only is it extremely cost effective but I actually think that the results are far superior to many of the products that I have bought in the past.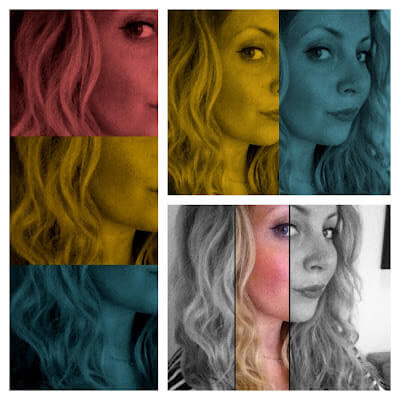 Sea salt spray is sooooo easy to make, it literally takes seconds! Here's my recipe:
One 100ml spray bottle from Muji
Sea salt ( from the supermarket)
Filtered or boiled water ( to try to remove some of the minerals, not sure if this actually does anything!)
I add three generous tea spoons of sea salt to the bottle. Then I pour in the filtered/ boiled water until the bottle is 3/4 full. Finally I top up my concoction with leave in conditioner and give it all a good shake. You can use normal conditioner but I prefer leave in conditioner, it dissolves easier and I think it works better because it's designed to be left in your hair and not rinsed out.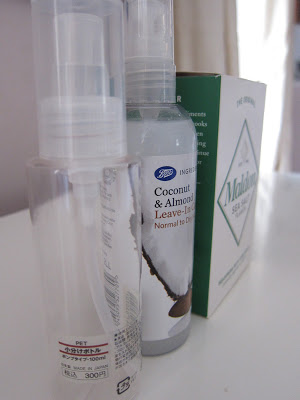 Once I have washed and towel dried my hair, I smooth some Redken Argan 6 oil ( which I reviewed
here
) on the ends. I then generously spray the sea salt spray all over and then gently rake my fingers through to almost pull my curls out a little. If you have straight hair you'll need to do the opposite and actually scrunch the spray in to your hair.
Leave your hair to air dry. Beach waves naturally clump together slightly and if your hair isn't doing this you can always add a little more salt spray as required.
Once your hair is dry, you should be left with gorgeous beach babe waves.
What do you think, have you ever made your own sea salt spray?