Eyeshadow is one of those funny make up items that isn't really essential to my daily make up routine, a bit like lippie I guess. Yet if I have time to apply it, it can completely change my look and how I feel. It stays that way for the first few hours, until it melts in to the creases of my eyelid until it closely resembles a crude oil slick. But if you're someone who is on the go most of the day, you don't really want be worrying about eye makeup.
Luckily, I discovered cream eye shadow a few years back when researching wedding make up that would stay put in a hot climate, we got married in Athens in September 2009- it rained! Now I almost always use a MAC painterly (a neutral cream shadow) as a primer for powder eyeshadow. Bobbi Brown's Long wear cream shadow is excellent and works really well for a smokey eye, Benefit creaseless cream eyeshadow is also pretty fabulous and stays put until you remove it.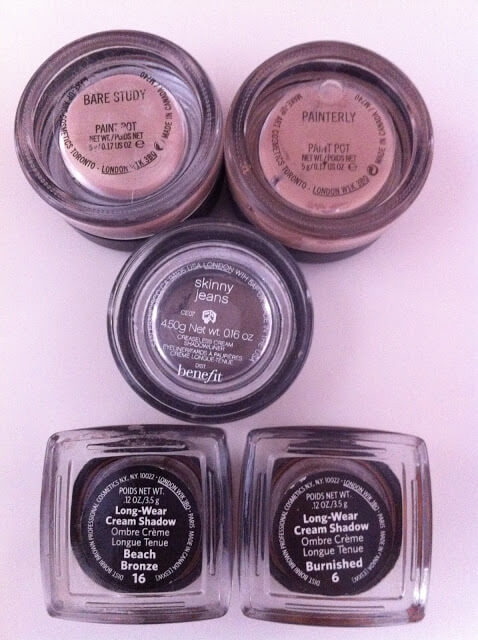 Chanel recently entered into the foray of cream shadows with their Illusion d'Ombre which I treated myself to a few weeks ago with my Boots Advantage points ( if you haven't signed up to their parenting club- do it, you get 10 points per £1! )
Emerveille is a really beautiful neutral simmery peachy champagne shade. It comes in the standard luxury Chanel packaging which includes a cute little brush that I have yet to use, because I prefer to apply this with my fingers. The cream dries pretty quicky so you have to work fast to blend it for the desired effect.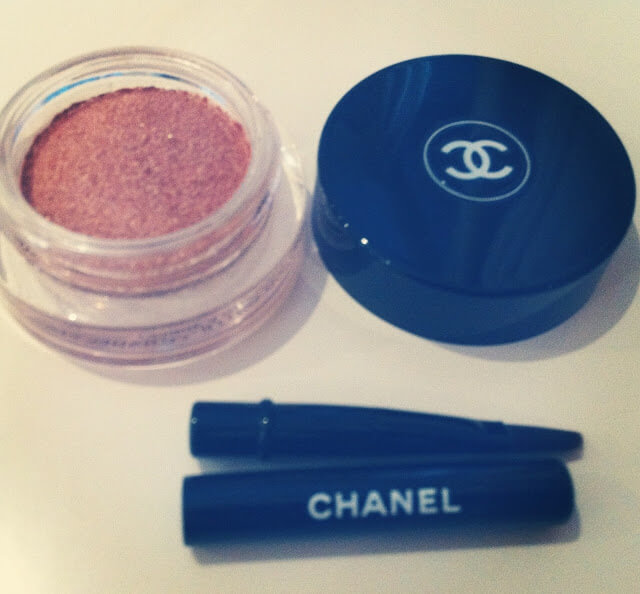 I have tried to photograph it on, but Mr J is away at the mo with the good camera and so these are iphone pics, they aren't great but you get the overall idea that Emerveille gives a barely there nude effect. ( please excuse the excess baggage under my eyes!)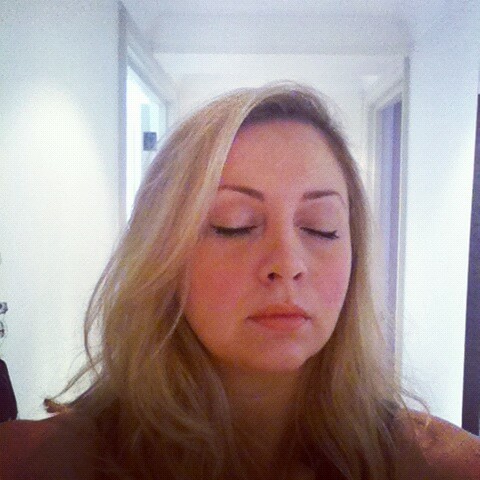 Overall, whilst I love this shade, and yes his probably does last longer than a standard powder eyeshadow, I think there are longer lasting cream shadows out there that cost far less. Benefit does a very very similar shade called RSVP which is almost half the price and works just as well if not better!
Oh and one extremely obvious tip, don't do what I did and make sure you screw on the lid tightly!! These dry out VERY quickly otherwise.