Some people can recall what they wore on significant days in their lives, others remember what the weather was like or perhaps what perfume they wore. Well, I remember what nail polish I had on, did I mention I was a teeny bit obsessed??
The day Mr Jones asked me to marry him, I was wearing Malaga Wine by OPI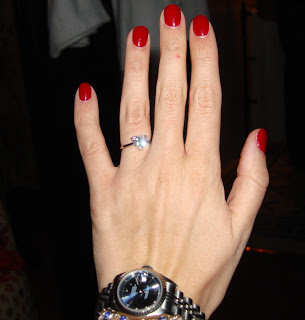 On my wedding day I wore Cute as a button by Essie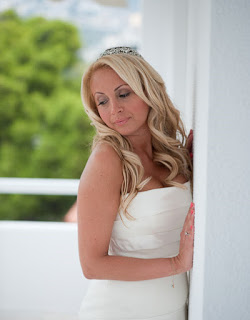 On my honeymoon, I wore Malaga Wine, again!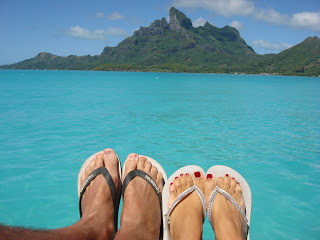 The day my daughter was born, I wore Tiger Blossom by Gelish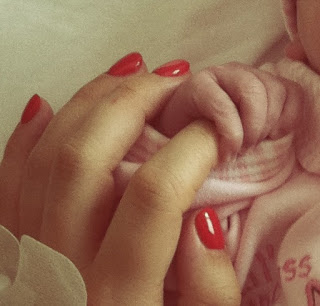 So as you can imagine, when OPI announced that they were introducing their own gel polish called Gelcolor I was as excited as only a self diagnosed nail polishaholic could be!!! The range would consist of the companies best selling shade which of course included one of my favourites, Malaga Wine. It's just one of those colours that always looks chic, you have to try really hard to make it look bad no matter how scruffy the rest of you may be.
Now that I have finally gotten my hit and given OPI's gel a whirl, I'm embarassed to say that I was just the slightest bit dissapointed with it. The brush is no where near as good as the brush on their regular polish, causing the gel to be quite thick in consistency and consequently harder to apply neatly. It also means that the colour is much deeper so the effect is more like four coats of regular polish. But seriously, it's not enough to make me complain about getting at least a week's chip free wear out of my favourite shade!!
Below, I have the regular Malaga Wine on my index finger and the other two fingers have gel, you can see the gel is just the slightest bit darker.
Some more picage:
If you missed my post on DIY gel polish click
HERE!
And to find out how to remove it, click
HERE!
Thanks for reading! have a great weekend everyone x