We're in the process of having our home renovated and right now it resembles a war zone, the floors strewn with rubble, ceilings collapsed, wires poling out all over the place. Fortunately we're still able to live in our old house while all the builders get on with the job, but the work doesn't stop there. When I'm not running around London, teething baby in tow, sourcing bits and pieces for the home, I am looking for inspiration in interior magazines, pinning away on
Pinterest
and scouring
www.houzz.com/
I'm so glad that I'm still on leave from work, I don't know how I would find the time otherwise!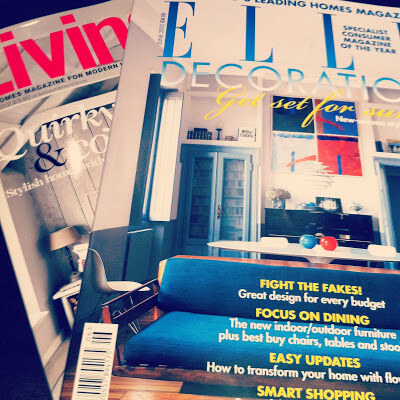 I am certainly no domestic goddess so when it comes to planning the kitchen I'm a little out of my comfort zone, shall we say. They say that the kitchen is the heart of the home BUT if I had my way the heart of my home would probably look something like this....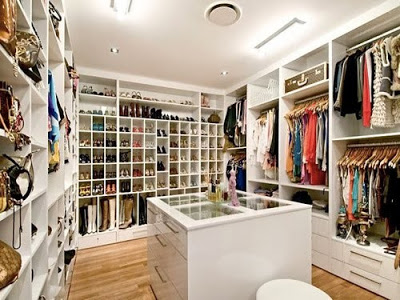 A girl can dream can't she.....
Right now my kitchen looks like THIS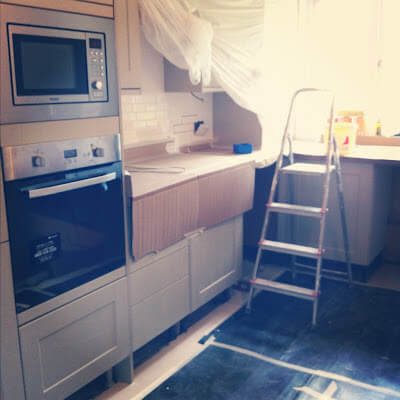 Which is a vast improvement from the original kitchen below, I know that the 80's are supposed to be in right now, but seriously that trend doesn't apply here!! Believe it or not, this photo actually makes it look a million times better than it actually was.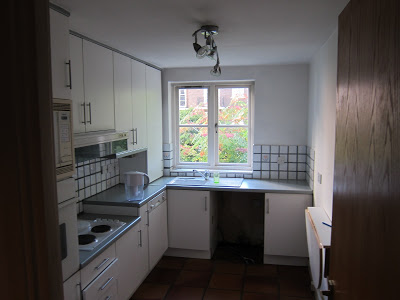 So I'm leaning towards a Modern Vintage theme, definitely more chic than shabby! I would really love something like this Kitchen below from Rachel Ashwell's Shabby Chic website
www.shabbychic.com/
A friend of mine who is a budding interior designer suggested the idea of floating shelves to me which I really love. They are a great way to display beautiful items that are in frequent use and therefore won't be sitting around gather dust.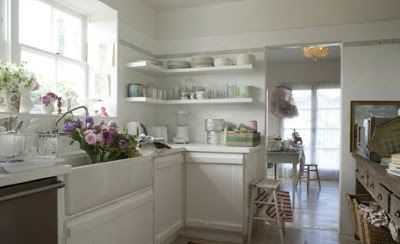 However I'm thinking that the shabby chic look may perhaps look better in a country kitchen and maybe something like the kitchen below, designed by Kelly Hoppen, would be more suitable.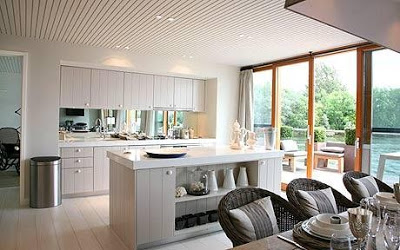 I have managed to source some matt grey units from Howdens Joinery and I'm planning on using these glazed knobs below from Anthropologie to give the kitchen a unique look.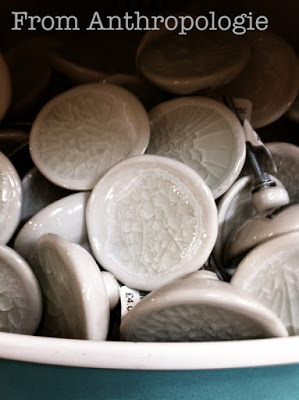 Really excited to see what the final result would be like, and I promise to post pictures once it's finally completed. Where do you go for decor inspiration, have I missed anywhere?
x