#CityCountryLife is a series run by myself and my gorgeous friend
Lizzie
. Living in the heart of London, I write about life with kids in the capital city and Lizzie writes about all the wonderful things that country life has to offer.
Yes, I know I usually blog about city life but this week we're doing a bit of a swap as we escaped London to our home in South Wales for a few days during half term. There is so much for kids to do in the city that my kids never get the opportunity to be bored but it's true that nothing quite beats fresh air, space and the freedom to run and explore to their hearts content.
It was freezing during our stay in South Wales but we couldn't resist a quick trip to the beach, or the Sand Pitt as my City boy calls it. A pretty big sandpit!!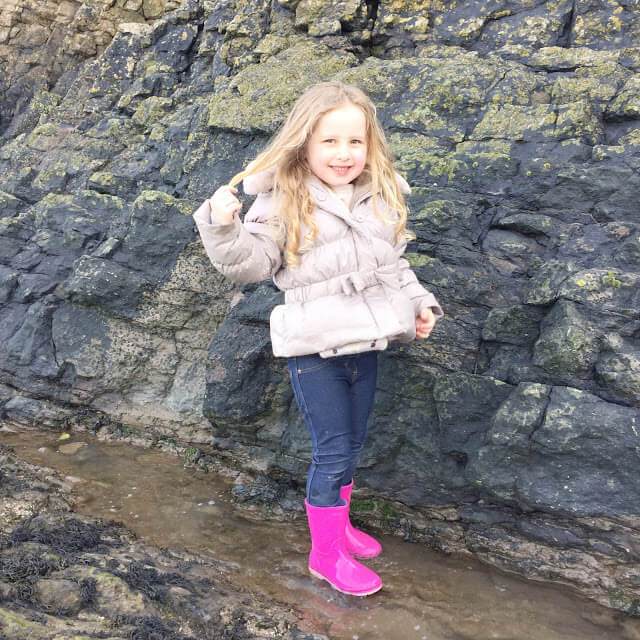 The children explored rock pools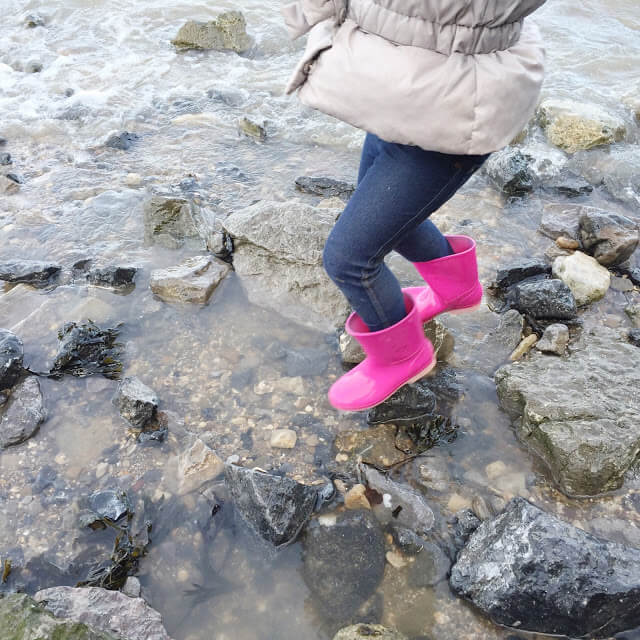 And splashed in the chilly water, thank goodness I had the foresight to bring a change of clothes.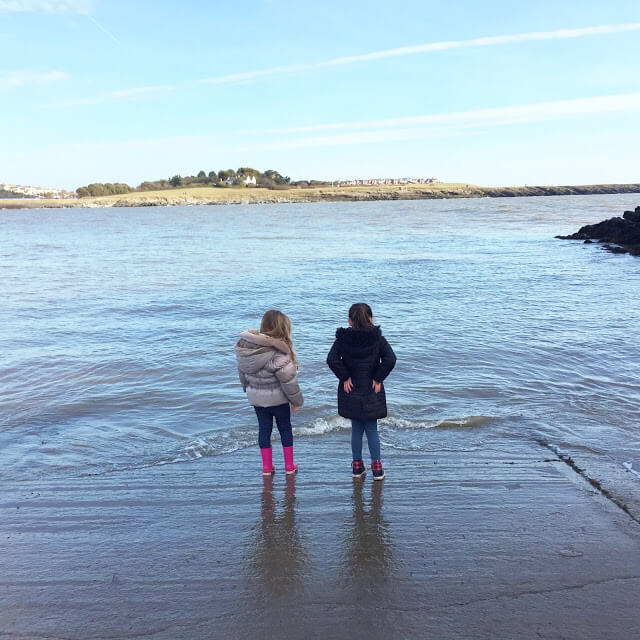 My friend Leanne was also in town with her children who are similar ages to mine. The kids met for the first time and the girls in particular, bonded instantly and became great friends.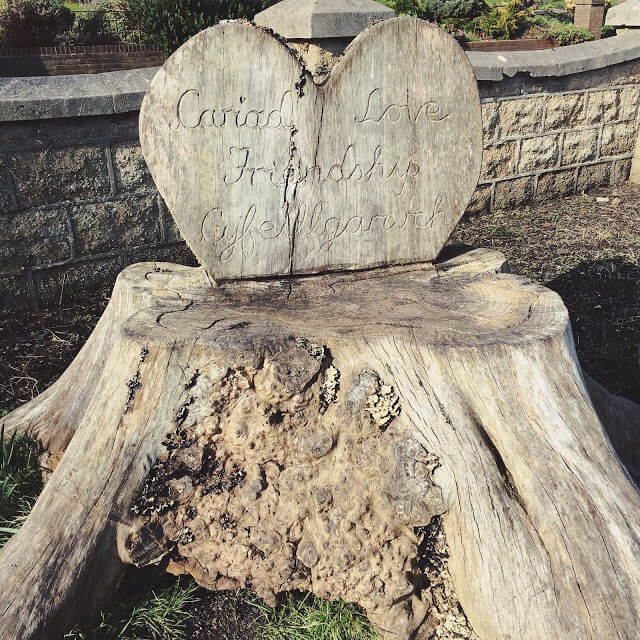 It was so lovely catching up with my old friend who I hadn't seen for quite some time, we have known each other since we were just a little bit older than the girls are now so we had plenty to talk about whilst the children ran around in the (very very ) fresh air.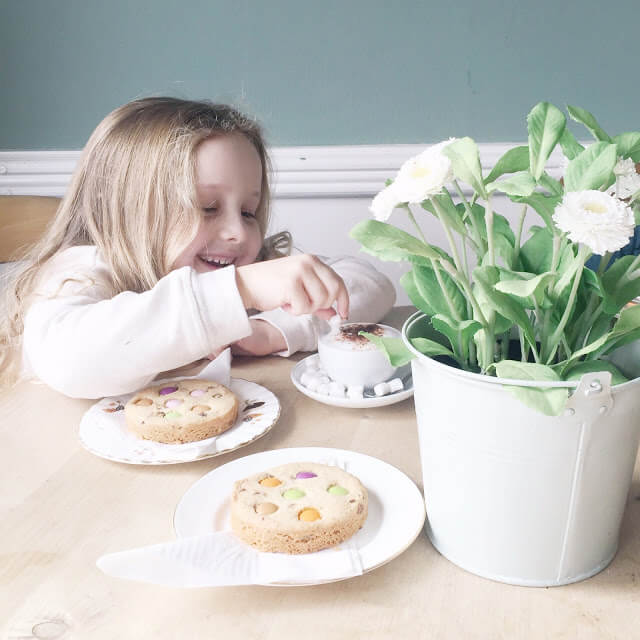 Then we warmed up with coffees & Babyccinos for the little ones and these sneaky rainbow cookies that were quite delicious!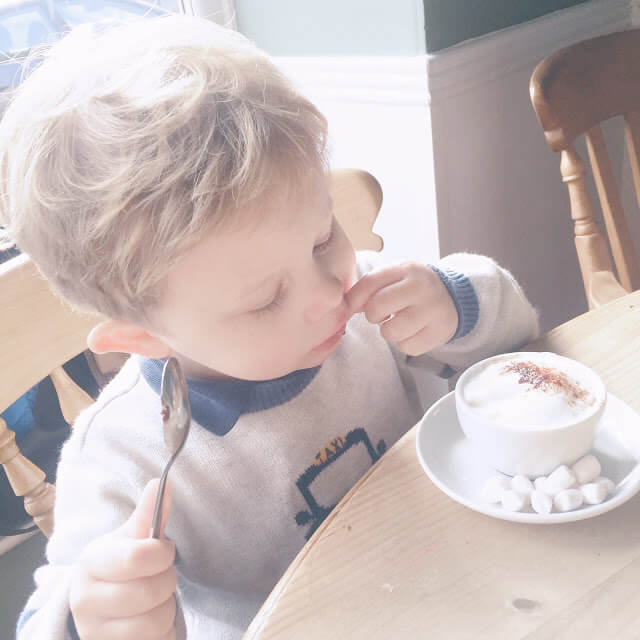 We also discovered this amazing little kids boutique called Wish, it was quite literally wall to wall pink, with fairy doors and glitter galore, the girls adored it. Wish specialises in age appropriate make-overs for little girls, E had a rainbow manicure, a glitter tattoo and her hair braided all for £7!!! I couldn't believe it!! The closes thing that we have to this in London is Bibbidi Bobbidy Boutique in Harrods which we loved but it is considerably more expensive!!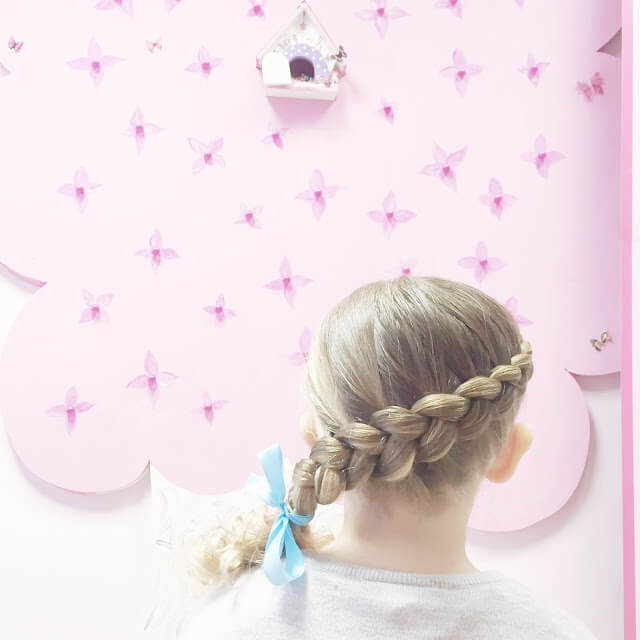 E has been begging me to recreate this style at home. I did manage it but I still need to work on my technique and I will post a tutorial once I've nailed it!!
Don't forget to link up your City/Country posts with us via the link below:
The rules for #CityCountryLife
Link up to two posts, new or old.
Put the City Country Life badge on each post that you link up.
Comment on the hosts post, share the link love and comment on other posts using #CityCountryLifr
If you could follow us that would be marvellous,
Becca
twitter
/
facebook
/
instagram
Lizzie
twitter
/
facebook
/
instagram
We will also be pinning your posts to our
City Country Life Pinterest Board
, you can follow us on Pinterest
Mrs Jones London
/
Lizzie Somerset