I never ever thought that the day would come when I'd get excited about kitchen gadgets but if that gadget means that I have to spend less time in the kitchen then I'm on to a winner!!
I have recently discovered the cleverest little machine, it's from Cuisinart and it's called the Soup maker plus, every mummy needs one! It's basically a blender and a soup maker all in one. I've used it every day since it arrived over the Easter holiday and we've made
smoothies
, almond butter and even risottos!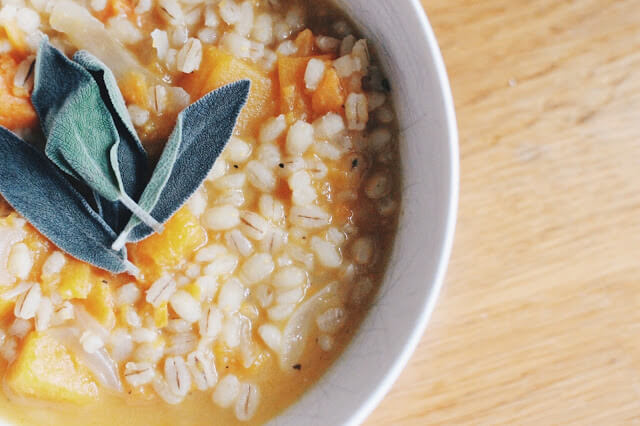 The Pearl Barley Risotto above, is my favourite thing to make in my new gadget. It's so delicious, simple to make and it can be cooked entirely in the Cuisinart Soup Maker Plus (You can find the recipe
here
) Using the 'saute' button, cook the butternut squash and onions for 10 minutes to begin with. Then add the vegetable stock, pearl barley and the rest of the ingredients from the recipe and cook on high for 30 minutes, using the stir button occasionally.
The beauty of this machine is that you can set a timer and leave the food to cook without having to slave over a hot stove. The entire dish is then cooked in one pot, cutting down on the washing up and making it the ideal kitchen gadget for busy mamas.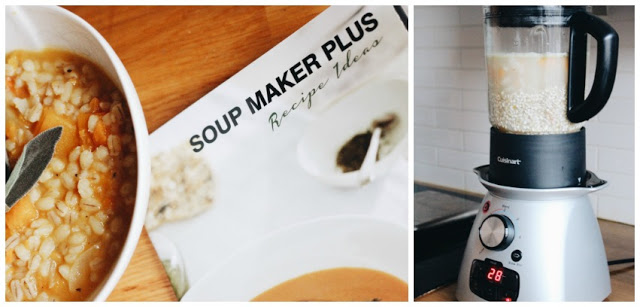 My other favourite recipe is the berry breakfast smoothie which I found in the recipe book that came with the Soup Maker. All you need is:
1/2 Ripe Avocado
1 Ripe Banana
100g Frozen Berries
300ml Coconut Milk ( or milk of your choice)
30g Oats
1tbsp Maple Syrup
The smoothie is packed full of so many nutrients that I barely need to worry about what the kids are eating for the rest of the day. It was so delicious that my two downed theirs in record time, which is what you want on school run days!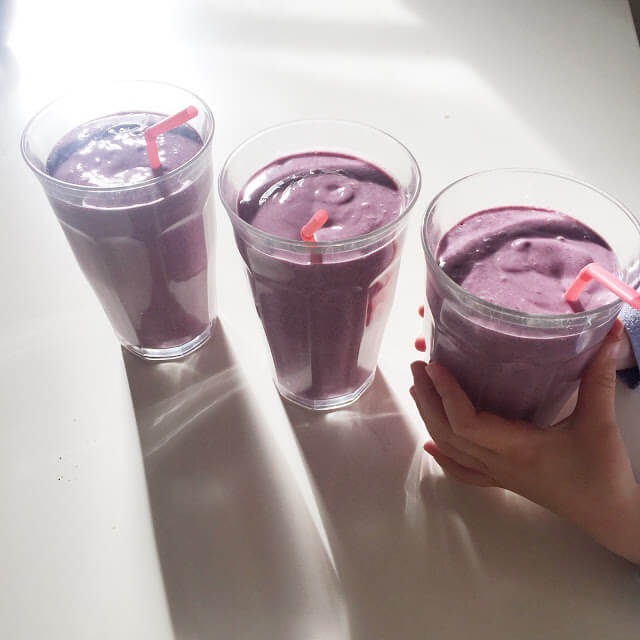 The soup maker plus is a clever little machine, however there are a couple of things that I wish I could change about it. Due to the heating element at the base of the jug, you can't immerse the jug in water which means that it can't go in the dishwasher and has to be washed by hand which kind of defeats the object, given that it is geared towards time saving in the kitchen, To compensate, it seems that Cuisinart have added teflon coating to the bottom of the jug to make it non stick. Personally I tried to avoid non-stick kitchen wear, I'm always concerned that potentially toxic chemicals could leach in to the food. Although I can see why they have chosen to use non-stick, I wish I could chose not to have it there.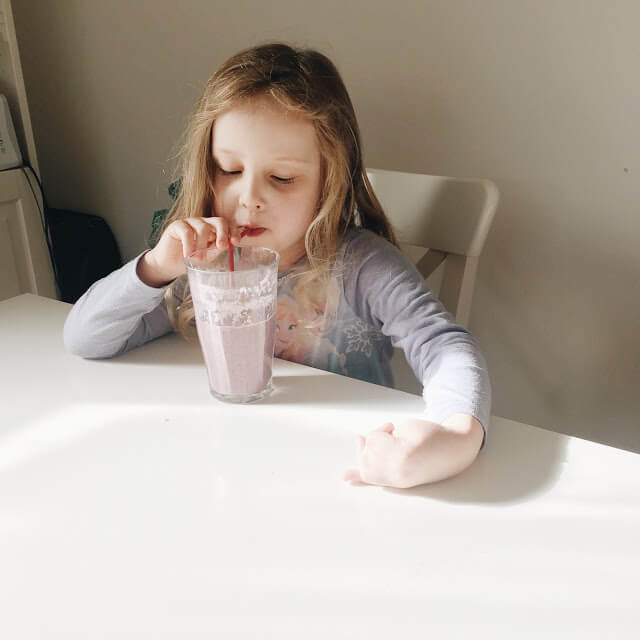 As a blender it is brilliant, it has four different speeds and a pulse function. It's also pretty powerful too, I managed to make almond butter in half the time that it took my old Kitchenaid blender. The heated element is ingenious and I've really enjoyed trying out different recipes and I love the fact that you can control the heat and the time so that I can go off and do other things while it cooks. The Jar is also thermal, so food stays warm if you're not ready to eat it straight away. There's also a little measuring cup in the lid of the jug so that you can measure out ingredients too add as you cook or blend.
Overall, I'm so impressed with this blender /soup maker. It is really thoughtfully designed and it's perfect for anyone with a busy lifestyle i.e. most of us parents! I'm all for spending less time in the kitchen, thank you so much Cuisinart!!
www.cuisinart.co.uk