Since I blogged about my mission to
clean up our lifestyle
as a family, I have been making a conscious effort for us all to eat better. We try to avoid processed foods and anything too sugary, although we have had the occasional ice cream treat over the summer holidays!
One added bonus from 'eating clean' is that many of the recipes are plant based or vegan and are often a clever way to disguise greens and healthy foods from my children ( Cauliflower Pizza anyone?). My discerning food connoisseurs can usually sniff out a veggie from a mile away but they have yet to discover that the chocolate milkshake recipe below actually contains avocado!! I use avocado to help thicken the milkshake and it is also packed full of healthy fats and goodness, genius!! I also add organic Cacao ( not cocoa!) powder to make it chocolatey but you can skip this and have plain banana flavour if you prefer. However, the Cacao powder is also a source of magnesium, iron and antioxidants. That combined with the potassium from the bananas and vitamin E from the almond milk means that this chocolate milkshake pretty much guilt free!!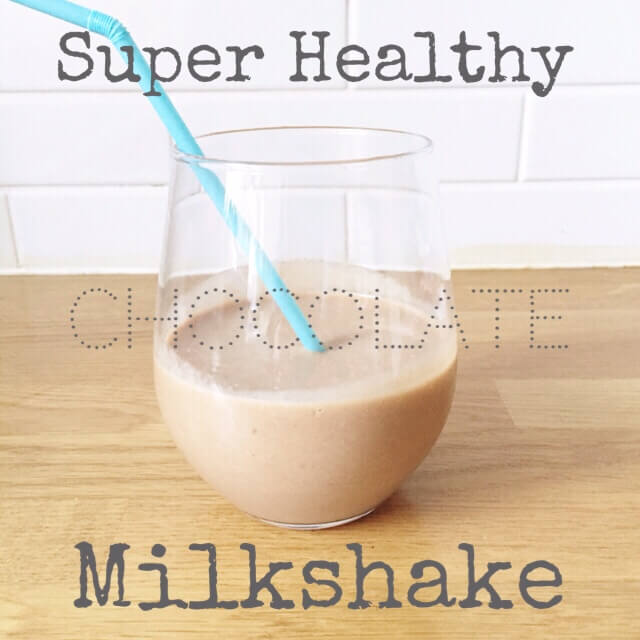 Recipe ( serves 2):
2 medium sized Bananas
1/2 a ripe avocado
2- 3 teaspoons of organic raw Cacao powder
250 mls of unsweetened almond milk ( you can use cow's milk if you prefer!)
6 Ice Cubes
Throw it all in the blender and whizz away until you get a smooth but thick and creamy consistency, et voila! Pour it all in to a glass, add a straw and enjoy the goodness!
p.s. follow my
Instagram
feed for more healthy treats and our adventures in London.