One of the ways you can get kids to love their room more is by making it as cool and exciting as it can be. There are big benefits to gain from spicing up the kids' room, from being able to get them to bed easily to creating the perfect space to spend more time with the kids.
Today, spicing up your children's room is fairly easy thanks to gadgets and new appliances available. To help you get started, here are some of the gadgets you can add to your children's room today.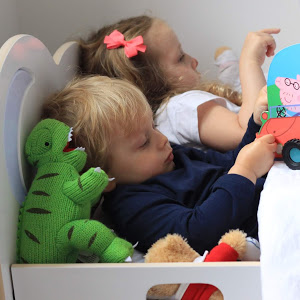 Phillips Hue
LED lights are not only energy-efficient but also easier on the eyes. Pick the right LED bulb with daylight temperature and you can keep a room warm and comfortable without a problem. Choosing a brightness level is just a matter of choosing a bulb with the right power rating.
What if you can adjust the brightness of an LED bulb with your phone? What about changing its color or turning a bright daylight LED bulb into a soft night lamp? Well, with the Phillips Hue, you can now do all that and more.
Phillips Hue is a series of smart LED lights designed for different purposes. The line started with LED bulbs but now includes LED strips and other products as well. There are controllers that you can use to manipulate the lights, or you can use the Phillips Hue app from your phone to do the same.
Aurora Projection LED
Night Lamp Speaking of night lamps, another way to get the kids excited about going to bed is by adding a star projector to their room. While there are a lot of great options on the market, the best star projector night light you can get right now is the Aurora Projection LED Night Lamp by SOAIY.
The lamp sits on any bedside table or flat piece of furniture. It comes with eight light projection modes that kids can choose from by pressing a button. The device also functions as a Bluetooth speaker, so you can stream music to the Aurora while admiring the star projection it produces.
Another great thing about the Aurora Projection LED Night Lamp is its price. The device is very affordable and comes with automatic shut down as a feature.
The Lully
This last gadget is actually my favorite. The Lully is a simple device designed to help kids sleep better at night. The Lully Sleep Guardian 2 is the latest version of the product. The device is relatively small and can be controlled using your smartphone.
So, how does the Lully work exactly? You place the Lully under your children's bed. The device automatically vibrates to stop children from having nightmares, all without actually waking them up. The soft vibrations are also known to help kids sleep faster at certain times. Smart, isn't it?
These gadgets certainly make that evening routine of getting the kids to bed much more manageable. They can choose the color of the light, have the bedside star projector entertain them until they fall asleep, and rely on the Sleep Guardian 2 for a good night's sleep.