#CityCountryLife is a series run by myself and my gorgeous friend
Lizzie
. Living in the heart of London, I write about life with kids in the capital city and Lizzie writes about all the wonderful things that country life has to offer.
This week we've been busy settling back in to the school routine after the easter holidays. Last term E had a some separation anxiety when we dropped her off at school, by the end of term she seemed to have gotten over it. Now however, it's back with a vengeance, to the point where she was actually crying so much that she was sick. It's so strange because when I pick her up from school she's alway buzzing with excitement and doesn't want to leave her friends. At the weekend we decided to take the Children to Sensational Butterflies at the Natural History Museum, photos will be on the blog once I've edited them but for now here's my favourite photo of my girlie. She was desperate for a butterfly to land on her and just as we were about to leave, her wish finally came true and made her day!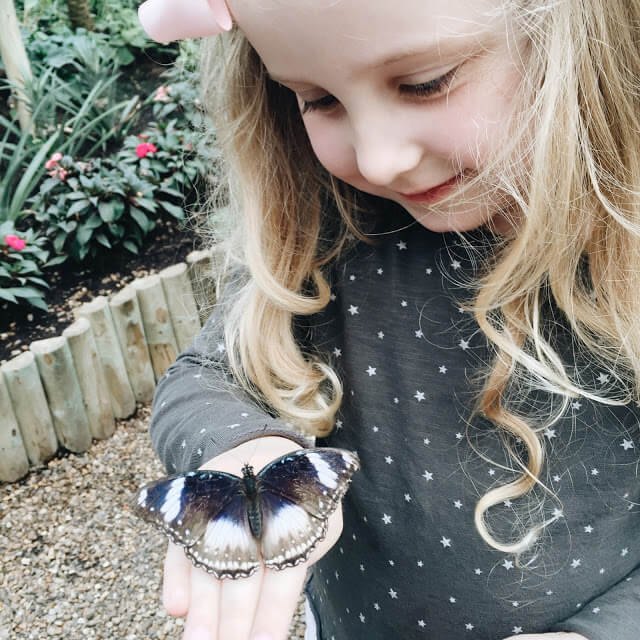 My favourite post from last week was from this gorgeous new blog
Half a Dozen for Dinner
I'm rubbish at baking but I really want to try her Lemon Courgette Cake, giving up sugar will have to wait a few more days.....
Don't forget to link up your City/Country posts with us via the link below: