Last weekend we were invited to the launch of Annabel Karmel's newest App at the newly opened KidZania in Westfield London. Now Annabel has been my favourite children's food guru ever since I first discovered her cook books when first weaning my oldest who is now almost 4. Maybe just maybe I was a tiny bit starstruck when I met her and I might have blurted out that if it wasn't for her, my children would have been brought up on junk food as I simply couldn't cook, like at all!! So, sorry Annabel if I came across a little bit weird but I was a little bit in awe and I just had to let you know ( and I'm now majorly cringing as I write this!)
Almost all the meals that I make for my children do indeed come from
one of her books
as I do find her recipes incredibly easy to follow. In the past I have used her first app (
Baby and Toddler Feeding)
for recipes for the children when we travel, to save me carting around cook books so I was really intrigued to see what her Family Cooking App had to offer.
The event was held in the Stadium at KidZania and Annabel began by telling us all about her inspiration for the new app. The children were all given iPads to try out the new Kids Rule the Kitchen section - a special cooking course designed to feed children's imaginations whilst teaching essential cooking skills. E loves anything iPad related, so much so that we have to restrict iPad time otherwise she would play on it all day. Naturally she was more than happy to try out this section of the app. She did needed one of us to read the directions out to her as she hasn't yet learned to read and I really like this because it allows us to participate too.
The app has tons of scrummy and easy to follow recipes plus a meal planner section and a shopping list. I find cooking apps much easier to follow than a cookery book downloaded to my phone or iPad and it's great to have all the ingredients needed close to hand ready for supermarket shops.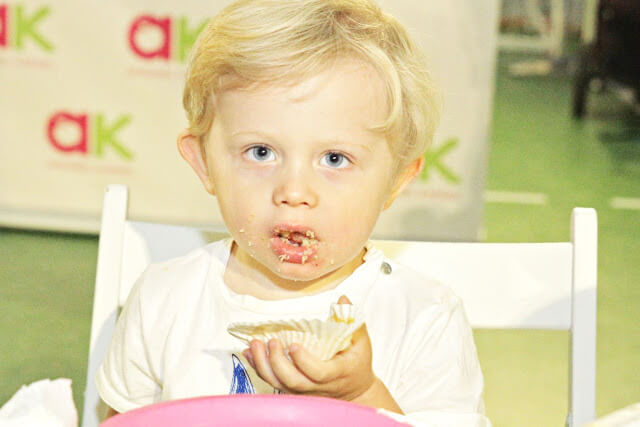 Next came the cupcake decorating which both children couldn't wait for. However, Rufio really couldn't wait and scoffed his plain cupcakes before Annabel had even shown us what to do!! E was fascinated though and watched Annabel intently before decorating her own cupcakes, one as a fish and the other as a teddy bear.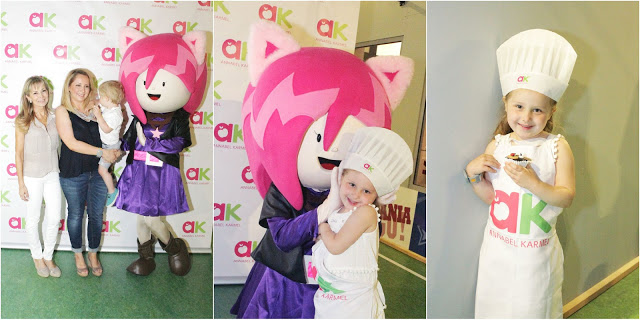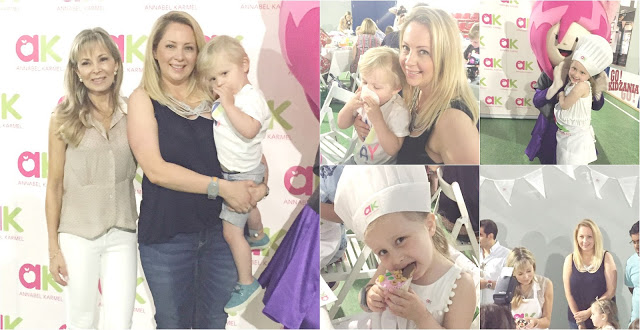 E had just finished nursery school for the summer so I was very grateful to have such a fun and engaging event for us all to attend. I also loved chatting to the other bloggers and was super happy to meet one of my favourite bloggers/instagrammers, Muhsine of
Bubblegarm
and her little girl who is the same age as E. I actually started reading her blog long before I began my own!!
We then said goodbye to Annabel and she very kindly signed a copy of her 'My first cookbook' which has been very well thumbed in the past week by a certain little lady!! Next we were free to explore KidZania which I will tell you a little bit more about in my next blog post...... Stay tuned!!
P.S. The credit for the first 5 photos goes to Valentina of
Photograface
who very kindly shared these images with me.
P.P.S. Here's the link to
Annabel Karmel's Brilliant Family Cooking app