When
Lizzie
and I met up with our families at the Natural History Museum in the summer, she arrived with a slimline Maclaren and I arrived with what is fondly known as the family tractor, otherwise known as a Bugaboo Donkey! Originally bought as a doubly buggy for my then toddler and newborn, the Donkey is now used occasionally as a stroller for whoever needs a rest but now more and more as a mobile storage unit jam packed with coats, potties, nappy bags, drinks, snacks, changes of clothes, the list goes on.....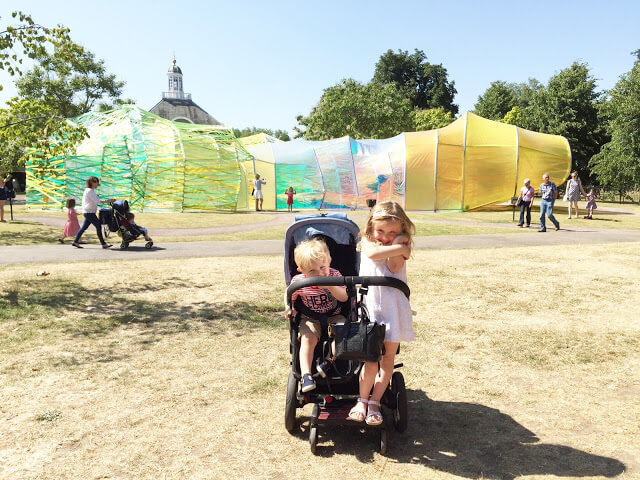 It was only when I spent a few weeks in Wales in the summer that I realised how much less stressful life is getting around with little kids out of the city. When we went to the post office, we were able to park right outside, there are retail parks a plenty for picking up bits and bobs where you can park for free, you go to a restaurant and if it doesn't have it's own car park you can park meters away without worrying about parking tickets running out! As a result I managed to get things done in a fraction of the time, and with far less tantrums ( from the kids and from myself!)
In contrast, getting around London with children can be something of a logistical nightmare. I tent to avoid public transport since my
incident on the tube on 7/7
although the kids love nothing more than a trip on the bus. So we rely on our car, walking and taxis. We're often walking long distances so both children do still occasionally use the buggy! I do sometimes get unkind comments from people because both children are tall for their age and therefore look older than they are but they're only 2 and 4 and their little legs do get tired. Both kids do have scooters which they love to use but as we live in a busy part of London, they aren't always practical from a safety point of view. If we do drive, I have to chose my route wisely to avoid traffic then there's the congestion charge and I will usually end up paying for parking which can get seriously expensive- two and a half hours at Kensington High Street Town hall cost £21 the other day because I hadn't renewed my parking permit.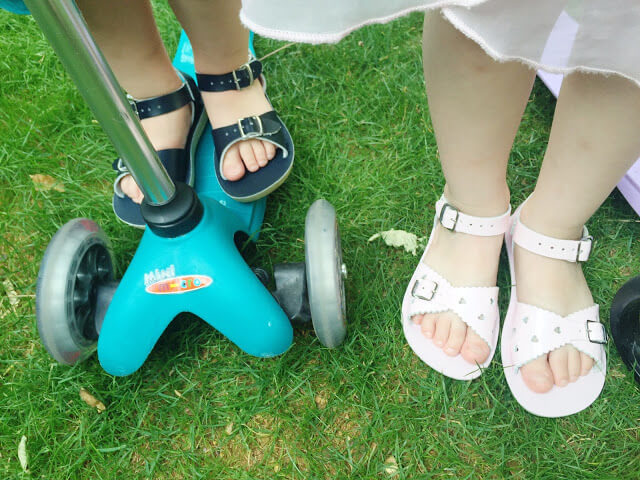 So whilst city life does have heaps of exciting aspects for families, when it comes to getting around, I hate to admit it but country life wins hands down!!