One of the best things about city life, is without a doubt the huge array of amazing shops that we have here in London, right on our doorstep. So I'm really excited to share this week's
#CityCountryLife
with you!!
A few weeks ago, my family ( including Grandma or Gaga as she is fondly known) and I were thrilled invited to be invited to a private tour of the newest toy shop on the block-
The Toystore
on Oxford Street. The Toystore landed in the UK this summer and is the first of it's kind in Europe although they have a network of stores already across the Middle East.
The children were super excited to spend an afternoon in the coolest toy store around and it was a great opportunity for me to get some sneaky Christmas shopping done!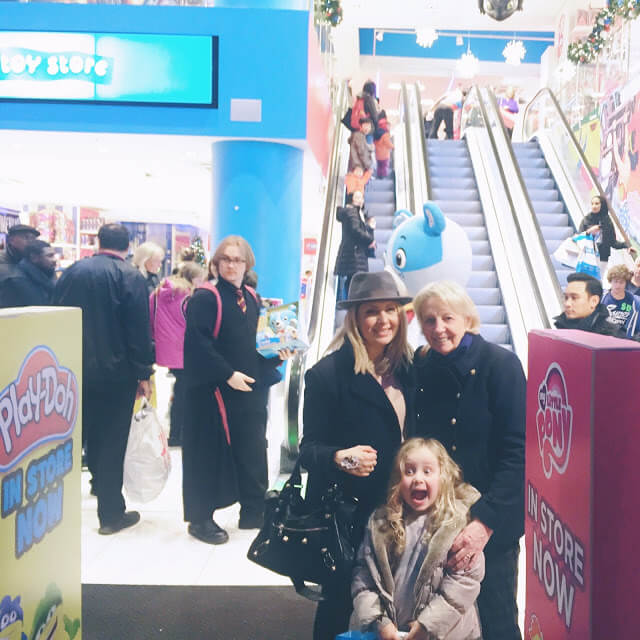 There are loads of brilliant toy displays dotted all around the store, showing off the latest and most unique toys sold in store! One of my favourite things about the shop was the staff, they were all just so great with the kids, really engaging and not at all patronising. E is very much a mini me, so our first stop was of course at the nail polish display....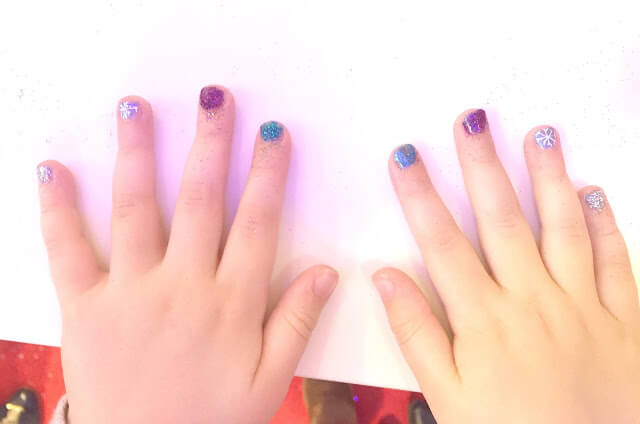 E also tried out some pretty rainbow hair chalks which you can just about see in the ends of her hair below. They also sell some super cute glitter tattoo, they look amazing but are actually really easy to recreate at home, even Mr Jones couldn't resist and got a glittery peace sign on his hand :)
E is really in to Barbies and My Little Pony at the moment and fortunately the Toystore has huge ranges of both. She also loved the interactive Barbie which she was able to dress and style and also the Bratz section that had loads of fun accessories that you can put on to create the perfect selfie. I actually have no idea how we managed to get her to leave this section!
Gaga, E and I fell in love with the Bonnie & Pearl dolls. They are made in Gagas hometown of Cardiff and are beautifully crafted and built to last years of love and affection. What I loved most about them is that the look like proper old fashioned dolls with realistic facial features and proportions, which reinforces positive body image in little girls.
My girlie girl might be in to ponies and barbies but the little Guy is in to cars in a big way. It's no surprise then that a toy car is top of his wish list this year and how cute do they look driving the toy Bentleys and Range Rovers below! I think Mr Jones would secretly would have liked a go too!!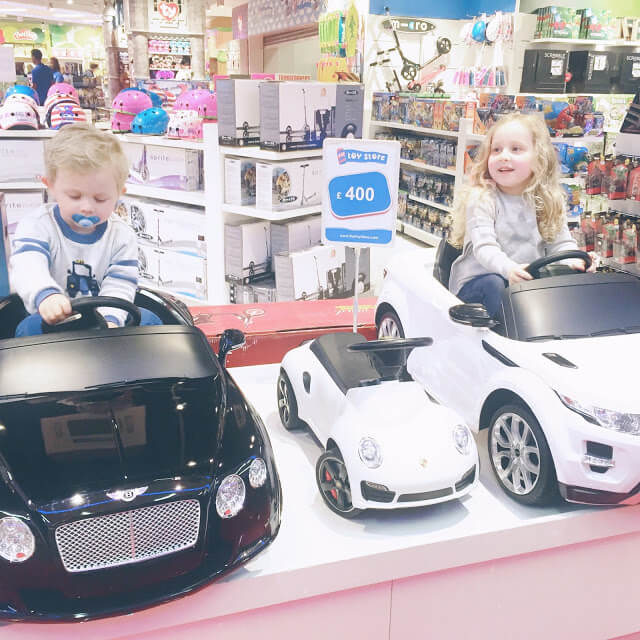 I caught these two having a little snuggle in the Mr Men section, ahhhhh brotherly/ sisterly love!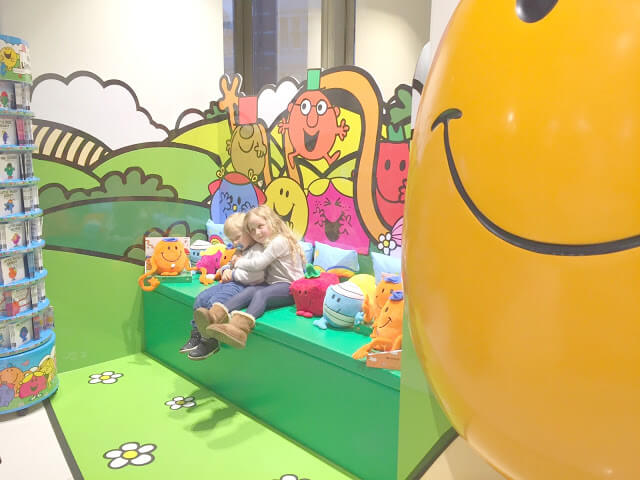 The giant race track was just every junior car enthusiast dream.....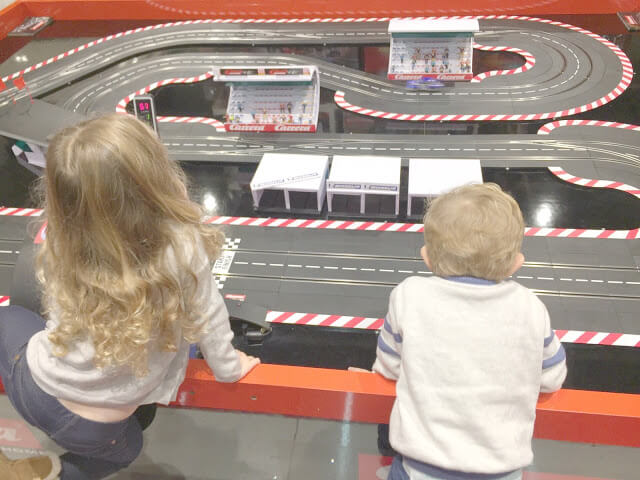 .....Grown ups get to relive their childhood.....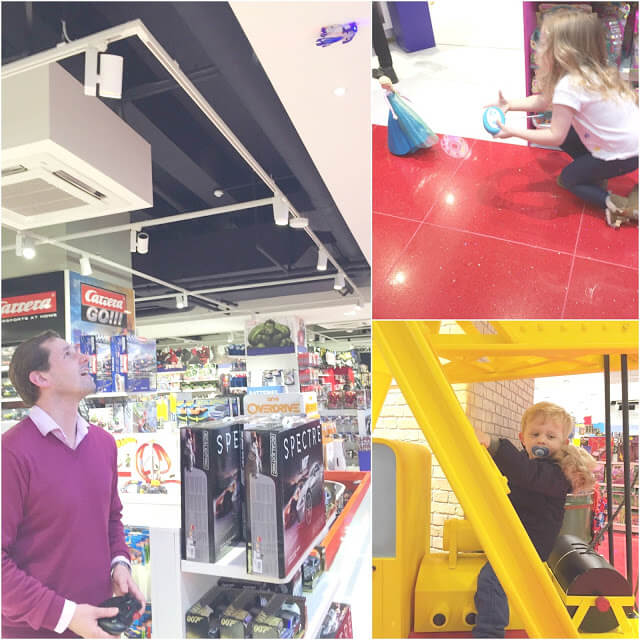 ......and there's something for Thomas & Friends fans.....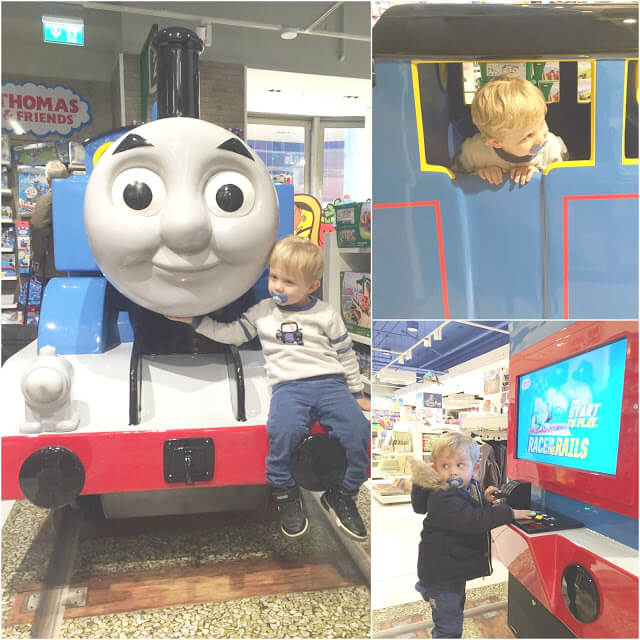 E and Rufio both had in their words 'The best afternoon ever' Thank you so much to Paul the store manager and his fantastic team for taking the time to show us you're amazing new store.