I'm so excited to introduce to you my brand new blog linky #CityCountryLife which I am hosting with my lovely friend & fellow blogger Lizzie of
Lizzie Somerset
.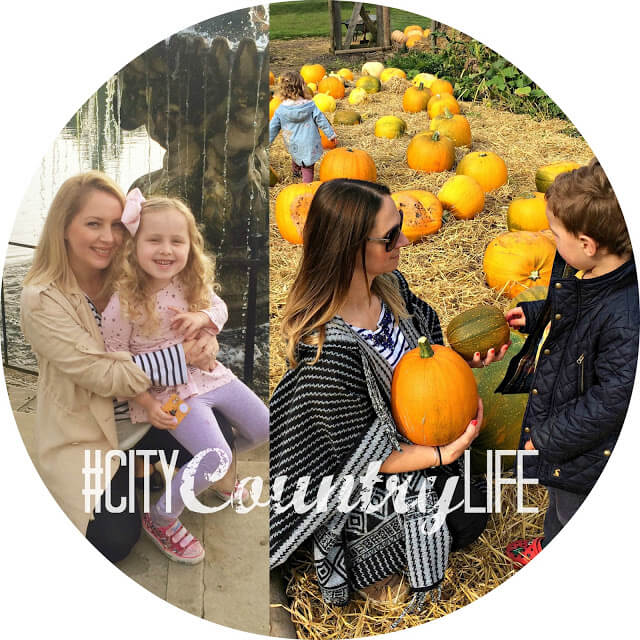 I first met Lizzie through a Mutual friend, Karen ( of
365 Pearl's of Wisdom
) at Britmums earlier this year. We then met up again over the summer with our children when Lizzie and her family came to London for a few days. The idea for #CityCountryLife came along when Lizzie and I were discussing shopping, and how amazing the shops are in London. Whilst London is indeed the capital of fashion, food shopping is altogether a different story. Yes we do have supermarkets in London but they're often a nightmare to get to (a 2 mile journey can take well over an hour if you hit traffic for example) and often poorly stocked. So I find myself relying on a combination of online deliveries and Sainsbury's Local. Whereas Lizzie has a number of great supermarkets within easy reach, not to mention all those freshly stocked farm shops where she can buy all host of organic goodies at a fraction of the price that us Londoner pay at Wholefoods!
Lizzie and I both have two children of similar ages and we thought that it would be interesting to blog about the similarities and differences of bringing up children in the City vs Country, chosing a different subject every week. We're inviting all our gorgeous blogging friends to join in and link up their own blog posts, old or new to our linky which will run from 8pm on Mondays through to 8pm the following Sunday.
Our first subject is Bonfire Night and we'd love fellow bloggers to link up any blog posts related, be that old or new. This could be anything from a family trip to a fireworks display to crafts, bonfire night cupcakes or even themed make-up ( you know I love a good beauty blog!)
Looking forward to sharing our bonfire night experiences with you next week on #CityCountryLife