Every mama needs a good coat with a hood and as unglam as it sounds, it is completely true. I came to this conclusion the other week picking after school pick up. I had Rufio in the buggy, E holding my hand and insisting on holding the giant golf umbrella that I'd brought to supposedly keep us dry. Not only she almost take my eyes out around 5 times but I also returned home looking like a drowned rat. I had to go straight out afterwards and with no time to change I had soggy shoes, frizzy hair and damp clothes, Rain is not my friend!!
All the other mamas looked their normal lovely selves, how did they do it? So, The next time it rained I vowed to get to the bottom of this conundrum. The answer: most of them seemed to be wearing some stylish wellies and a chic raincoat or jacket with a hood, not an umbrella in sight!
Purely by coincidence, the lovely people from
Helly Hansen
got in touch pretty much the same day to ask me if I would like to try their rain wear collection, and here's what I chose: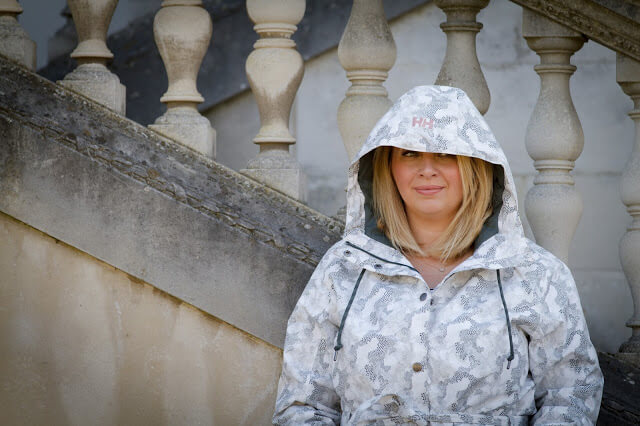 The Raincoat is called W Lyness and comes in a few different colours and prints. I found it really tough to decide between this animal print style and the striped print!
It's light enough to wear on a cool summer's day yet if you layered it with some chunky knits you could probably get even get away with it in winter too!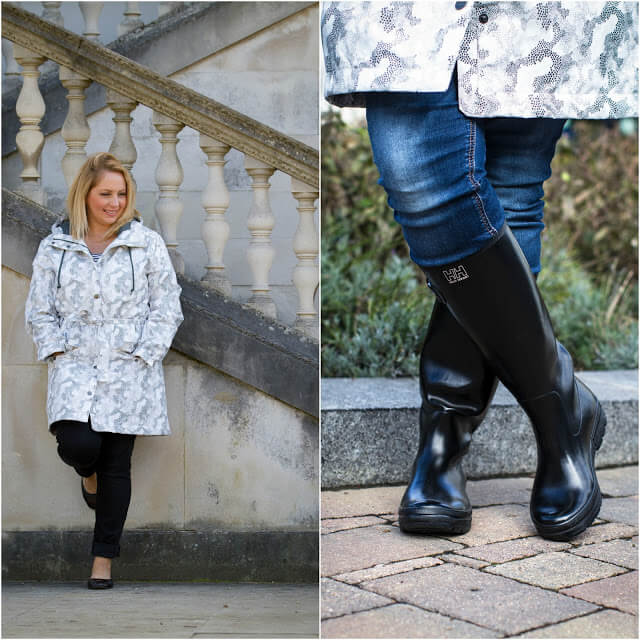 The wellies are called W Vierland 2 and have a cool silver buckle at the side which you can't quite see in the photos.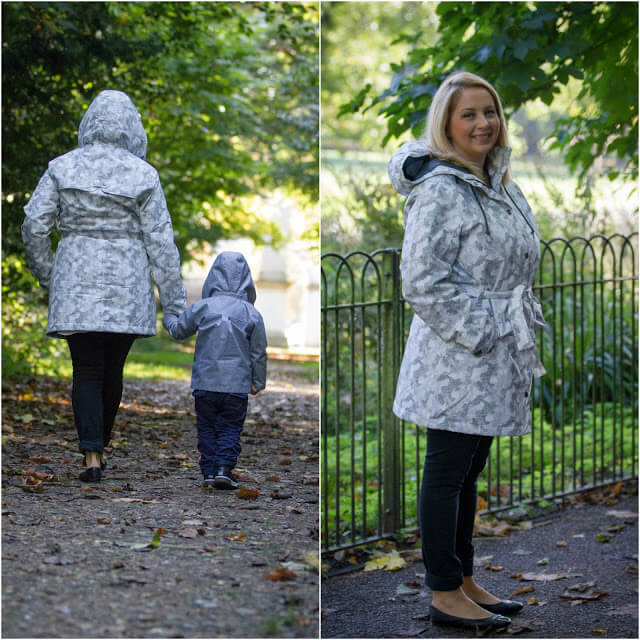 The photos were taken at our favourite part- Chiswick House by my very talented photographer sister, Ali. Chiswick house is well worth a visit if you have kids, there's plenty of space for them to run free but for me the best part is the lovely cafe overlooking the playground where mamas and papas can sit and relax while the little ones have fun in full view. I often forget that I'm in London when I'm there and it's the perfect way to escape city life for a few hours. We're so lucky to have so many beautiful parks here in London, I love it!