Nothing says Christmas like a good family trivia game! The lovely people at
UKTV
have come up with this super fun TV quiz, it's perfect for all those TV addicts out there.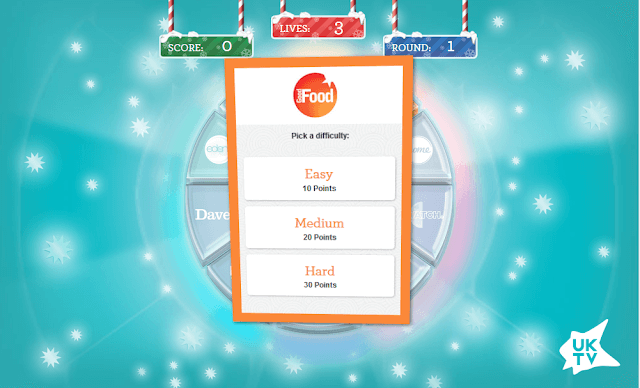 All you have to do is spin the wheel, and a channel will be selected for you. The questions are based on TV shows from various channels such as Dave, Really and Watch.
When the wheel lands on a channel it will select a multiple choice style question for you and then you select the level of difficulty ( the harder the question the higher the points) The player just has to answer the question correctly in order to spin the wheel once again.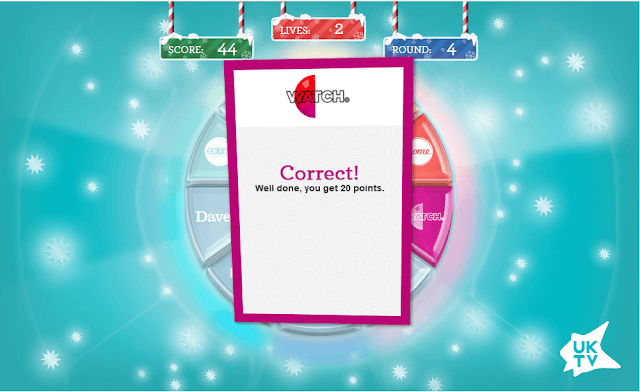 You get three chances and here's the link to the game
www.network.uktv.co.uk
Good Luck!!
*Collaboration