Last weekend, my gorgeous niece who is just a few weeks older than Estella, was christened at a church in Marylebone. Family flew in from all over the world for her big day and the snow even made an appearance, just to add a little atmosphere to the occasion. The service was followed by a reception at My Hotel here in Chelsea which is a cute little boutique style hotel.
My sister did a wonderful job of decorating the room with vintage style floral bunting personalised with my niece's name. Everyone adored the scrumptious vanilla sponge christening cake made by
The Hummingbird Bakery
.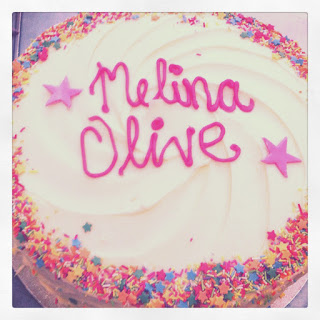 Aga of Aga designs (who is a super talent in designing and creating jewellery and party decorations) had the very important role of godmother and also helped decorate the room, having created absolutely stunning monogrammed bonboniers and even a wish book which carried on the pink star theme that my sister had chosen.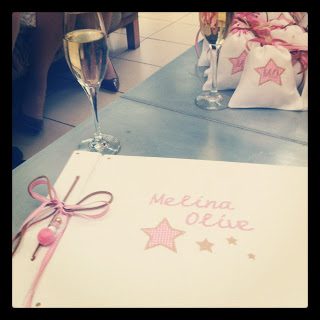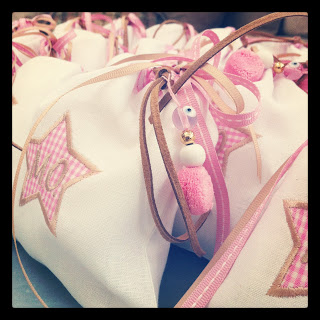 Above are the hand made bonbonieres filled with sugared almonds. These are a tradition carried over from our Greek side of the family.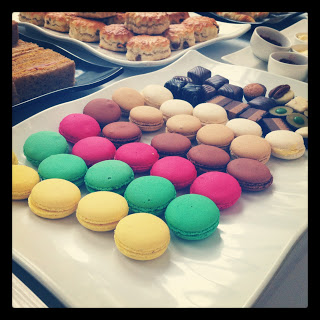 Delicious macaroons and afternoon tea.