I have always been a bit of a make-up snob, Chanel and Mac are my faves! But there has been so much buzz on the blogs about MUA's eye palettes that I just couldn't ignore. At just £3 for twelve shades- Ideal for maternity leave budget- it just seemed rude not to give them a go!!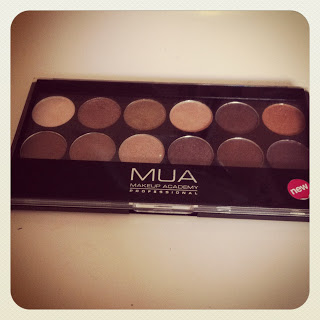 The colour range is great for either a natural or a smokey eye look. I would have liked a couple of matt shades in there, but with so many shades to choose from, I really can't complain. They staying power is pretty good too. I have also tried layering mine on top of a nude cream shadow used as a primer ( Mac Paint Pot- Painterly) and it really doesn't budge, looking perfect until I take it off at night! No creases! Nothing!!!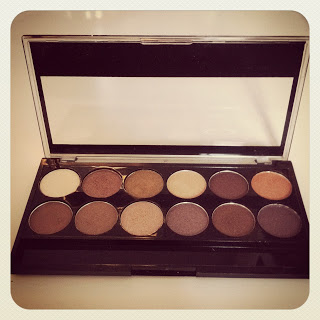 Here's the link if you like these shadows-
Link!
At £3 what's not to like :)
I love picking up new products on beauty blogs such as Lisa Eldridge and Pixiewoo. They are fast replacing the beauty pages in glossy magazines for me! Magazines are almost out of date by the time they reach the shelves and beauty editors often have incentives to promote certain products so you don't always get an honest review.
Do you have any beauty blogs you would recommend??