Good foundations are like buses it seems, you don't find one for ages and then suddenly two fantastic ones come along at the same time. I recently blogged about the new
Nars All Day Luminous weightless foundation
which I adore and then along comes the Clarins Everlasting Foundation +. Clarins very kindly sent me over the new foundation along with their UV Plus Day Screen and the Instant Light Natural Lip Balm Perfector to sample.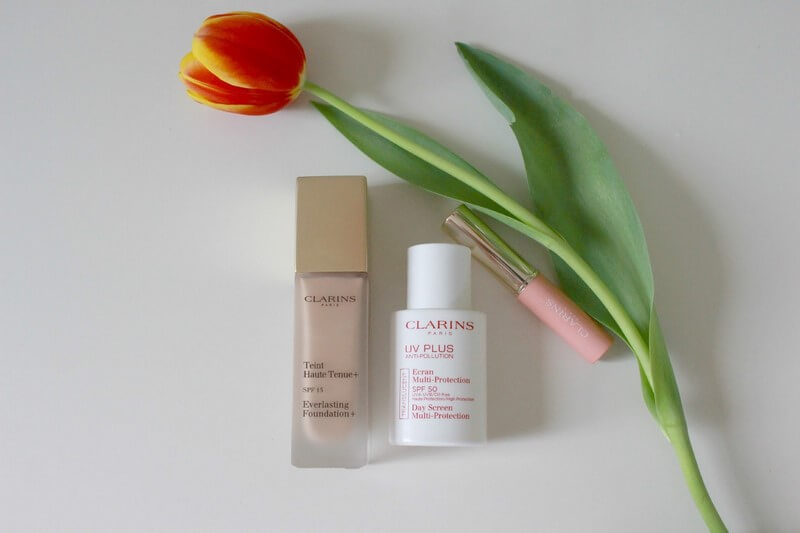 The everlasting foundation+ claims to last 18 hours, I love long wear products that I can just apply and not have to worry about for the rest of the day so I was intrigued to try this out. I chose shade 109 or Wheat which is pretty much a perfect match for my skin tone. This is a medium buildable foundation, it covers all the redness on my cheeks. The formula contains a mattifying bamboo powder which means allows me to completely skip the powder stage when applying my make-up but I do still need to blot later in the day.
So does it really live up to it's long wear claims? The answer is yes, as the photo below shows. I actually tried this foundation out while we were on holiday in Greece, the weather was unseasonably hot, we had a few days where it was around 25 degrees and I took the children to the beach. It was still too cold to go in the sea but I did get splashed and I ran around after the kids and whilst I did need to use a bit of powder to tone down the shine, my foundation and make-up still looked pretty good afterwards.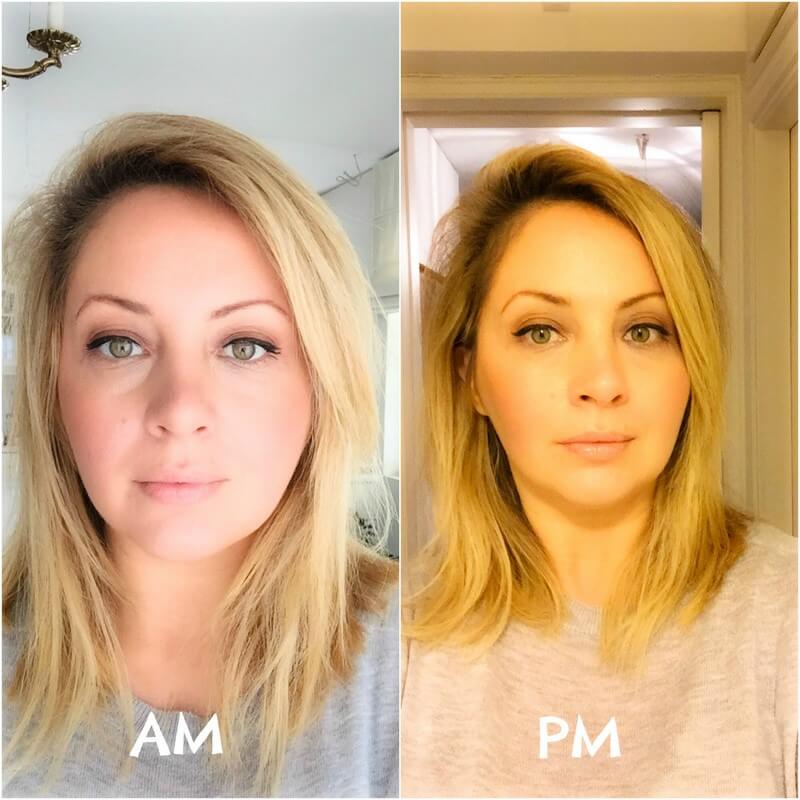 The Instant light natural lip balm perfector below is another product right up my street as I love tinted lipbalms. I chose coral which is a barely there neutral peachy shade. This product claims to last 4 hours, I have yet to meet a lip balm that lasts much longer than a couple of hours and this is no exception but it is ultra moisturising. I apply mine throughout the day, any excuse to show off the gorgeous slimline packaging!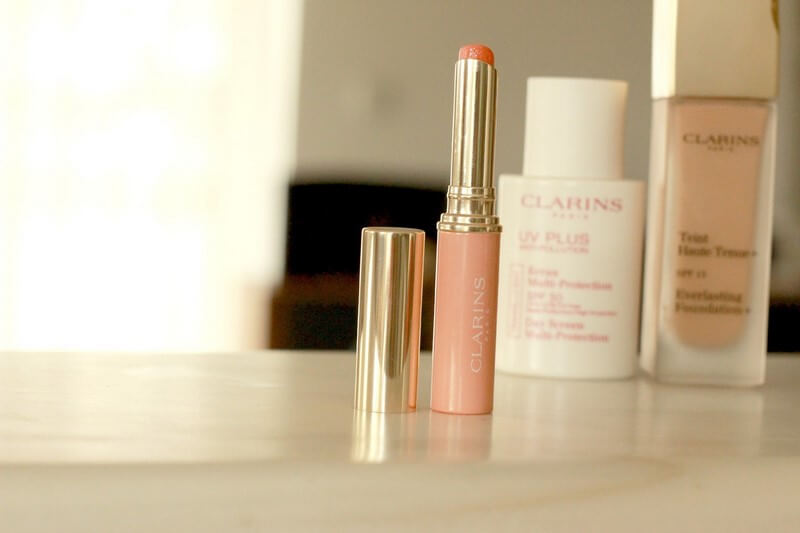 Because I'm always in a rush in the mornings I rather stupidly tend to skip the sunscreen phase. As we hadn't expected the weather to be so good in Greece last week, I had the perfect opportunity to try this product out. I hadn't brought any sunscreen for the children either I applied this to their little faces and hands and none of us burned. I normally hate wearing sunscreen on my face because it usually makes my skin feel greasy but this was so lightweight that I honestly didn't notice I had it on. I was so impressed that I recommended it to some of my friends in Athens who then went out and bought it themselves and also loved it.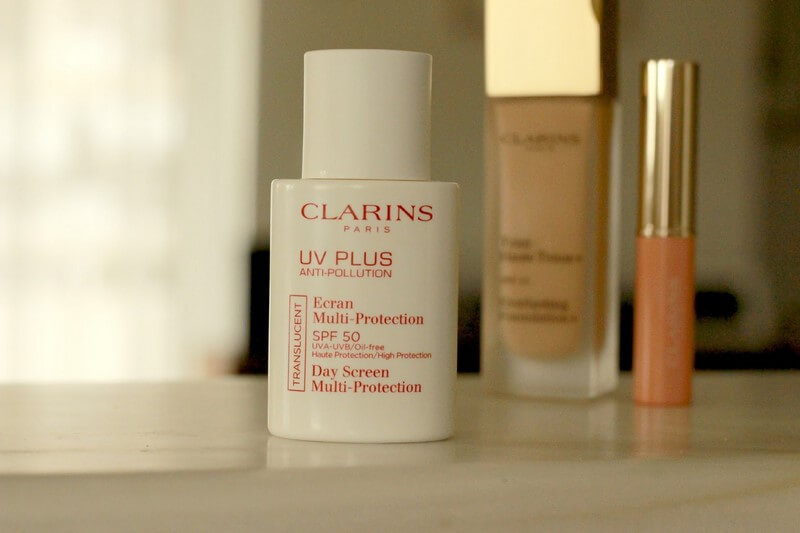 Well done Clarins, three brilliant new products! These will most certainly be my make-up bag all summer long and watch out for a vlog to follow shortly.