#CityCountryLife
is a series run by myself and my gorgeous friend Lizzie. Living in the heart of London, I write about life with kids in the capital city and Lizzie writes about all the wonderful things that country life has to offer. This week the lovely Lizzie is hosting the link on her blog
Lizzie Somerset
so do head over there to link up your posts.
As a belated birthday gift from my sister, E fulfilled her lifelong ambition to ride a pony this half term. We took E and her cousin to Stag lodge in Richmond Park, they do half hour horse riding classes for children and kids can start from three years old onwards.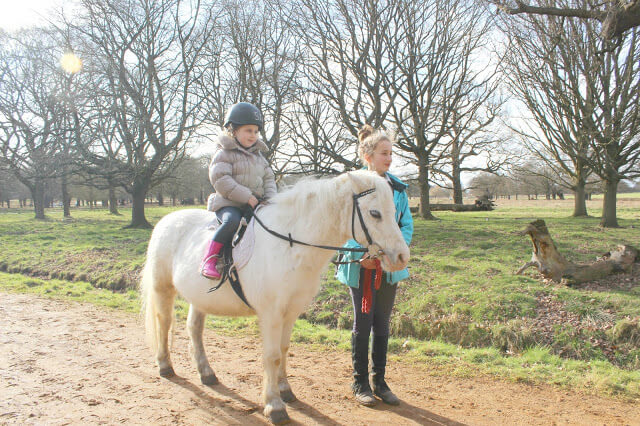 E is completely and utterly obsessed with my little pony and Disney princesses, her pony was called Snow White so you can't really get much better than that when you're four.
The little ones came along with us two and walked along side the class, utterly fascinated by their big sister's latest adventure. My niece, Little Miss A, who will be three in June has already asked for classes for her birthday.
The class took place along a path within Richmond Park, and the girls learned the basics of horse riding done in a really fun way that really appealed to their four year old personalities. The instructors were both really young themselves and full of enthusiasm, they were really engaging and the girls eagerly paid attention to their instructions.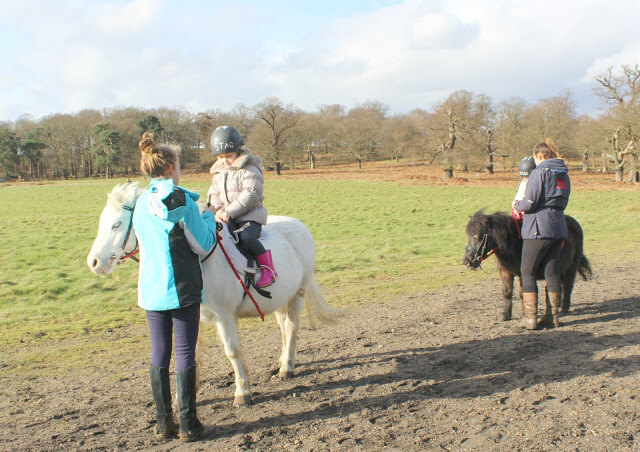 Even if you're not in to Horse Riding, a trip to Richmond Park is a must if you're in the area. It's truly spectacular and you have to pinch yourself that you're still in London. The park is vast, there are wild deer roaming around freely and it just feels so calm and serene, even with four excitable children running free.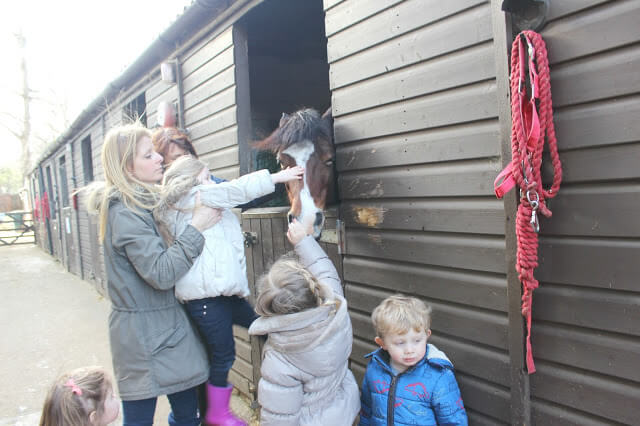 After the class, the children explored the stables and said hello to a friendly horse.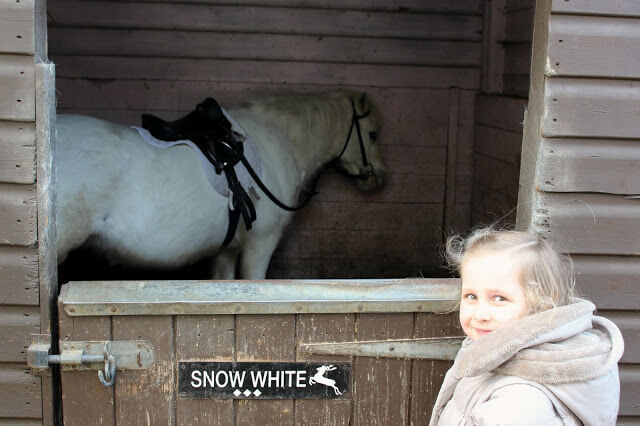 E had a brilliant time and I'm sure this is the start of many more trips to the stables in years to come. We often forget how many amazing things there are to do in London with kids and this is definitely up there, Thank you Auntie Ali!!