#CityCountryLife is a series run by myself and my gorgeous friend
Lizzie
. Living in the heart of London, I write about life with kids in the capital city and Lizzie writes about all the wonderful things that country life has to offer.
There's so much to do in the run up to Christmas that and I never seem to be able to make the most of everything that's on offer. E and I managed to fit in Ice Skating at the Natural History Museum but I didn't manage to take Rufio. He is still only 2 so really we needed to go to a morning session in the week whilst the bigger kids were in school but I never got around to it.
Then, my good friend Kerrie-Anne from London Mothers Club suggested that we take our kids to the Richmond Rink on a Friday morning a few weeks ago. I didn't even know this place existed and we were super excited to find somewhere still open in January. It was the last day before the rink closed until next Christmas so we had the ice to ourselves! It was brilliant!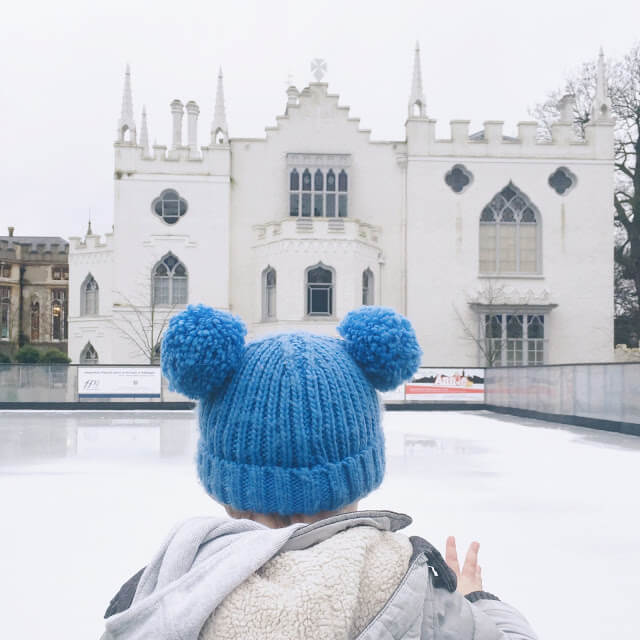 No fighting for the penguins- seriously I saw 14 year olds using them at the Natural History Museum, I mean why????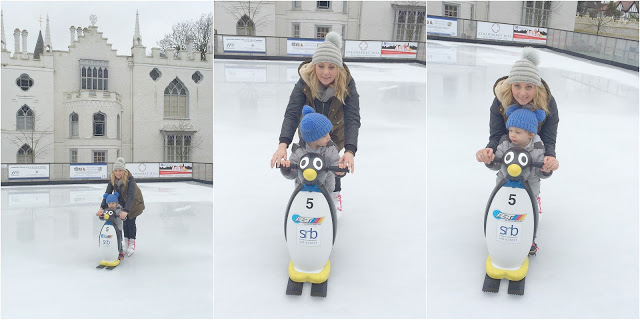 The little ones had these funky double bladed skates that attach themselves to their shoes. They remind me of those Fisher Price roller skates everyone used to have when I was a kid.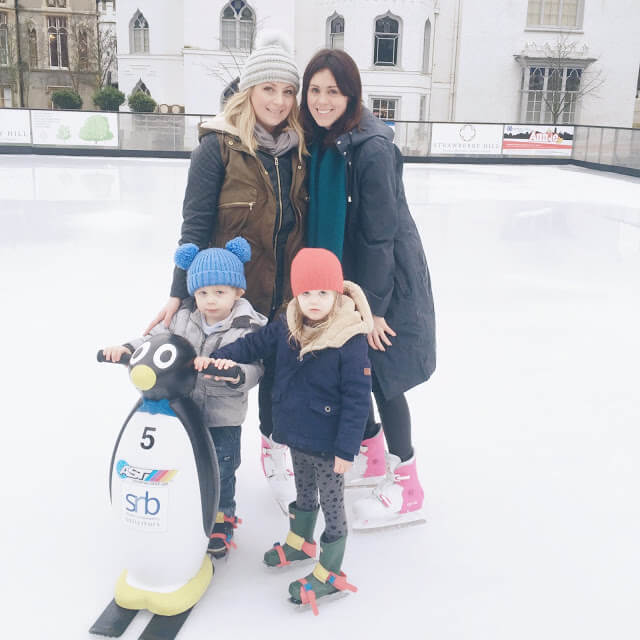 I wasn't sure how Rufio would cope on the ice but in his usual style he approached it with heaps of confidence and didn't seem to mind when he took a tumble.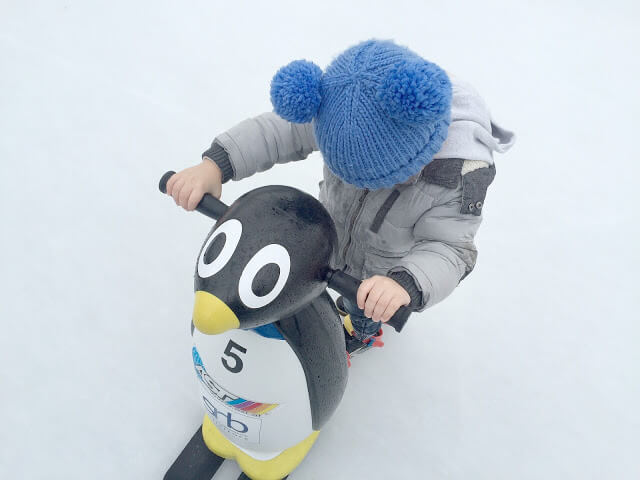 The back drop of Strawberry Hill House was sooooo beautiful and I would have loved to explore the area a little more. Sadly it started to rain and we had to run for cover!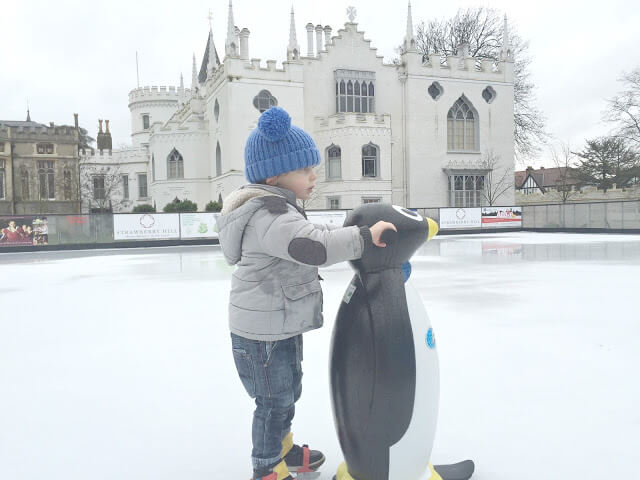 So we sipped marshmallow laden hot chocolates while we defrosted our tootsies before heading back home.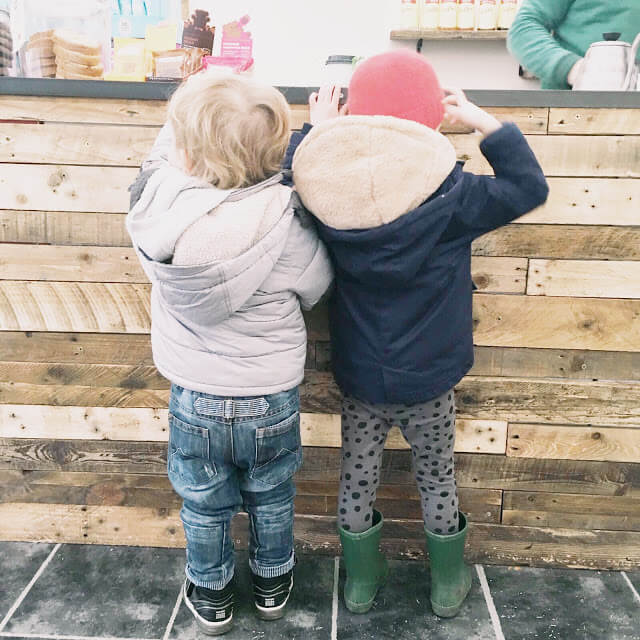 I have put together a
list of some more Ice Rinks still open in London
. Meanwhile, don't forget to link up your Winter Activities with us: